Narcotics investigators seized almost a half-pound of methamphetamine and arrested the alleged owner during a drug raid last Thursday in Beverly Hills.
Members of the Citrus County Sheriff's Office's Tactical Impact Unit and SWAT team served a warrant May 2 to search the home at 6172 White Palm Way, where authorities say homeowner Beryl Reagan let drug dealers stay in exchange for drugs, according to a sheriff's news release from this Thursday.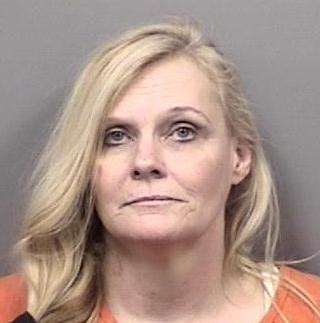 During their search, investigators found 6.6 ounces of meth, numerous pieces of drug paraphernalia, packaging materials and equipment to produce meth, the agency's release shows.
Reagan, 62, was arrested on charges of possessing drug manufacturing equipment, owning a dwelling for illicit use, resisting arrest without violence and possessing drug paraphernalia. 
His bond was set at $12,000.
Deputies also arrested an occupant, 46-year-old Katherine Naylor, on a charge of trafficking in meth. Her bond was set at $51,000.
People can report suspicious activity to the Citrus County Sheriff's Office by calling the agency's non-emergency number at 352-726-1121.
Tips can also be submitted anonymously by contacting Citrus County Crime Stoppers at 888-269-8477.