Narcotics investigators with the Citrus County Sheriff's Office last Friday seized almost $1 million dollars worth of drugs from a Beverly Hills home.
Members of the sheriff's office's Tactical Impact Unit (TIU) arrested 33-year-old Daniel Michael Battisti at his home at 11 S. Washington St. on charges of dealing in roughly $970,000 of marijuana, methamphetamine, cocaine, ecstasy and various prescription pills.
Sheriff Mike Prendergast said at a Tuesday afternoon news conference the drugs' street value tallied up to the highest figure seized in the agency's history.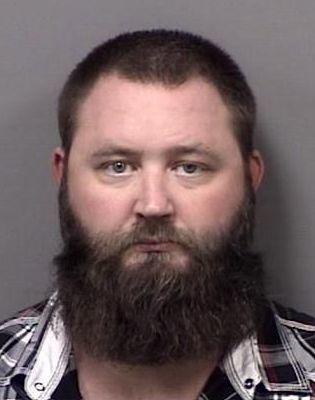 Battisti's alleged 34.2 pounds of marijuana — both in leaf and concentrated wax forms — was also the largest amount of the drug taken by deputies, the sheriff noted.
"I would place him at the highest level of drug dealers we've encountered during my tenure as Citrus County's sheriff," Prendergast said of Battisti. "If they're going to sell drugs in Citrus County, I'm coming after them."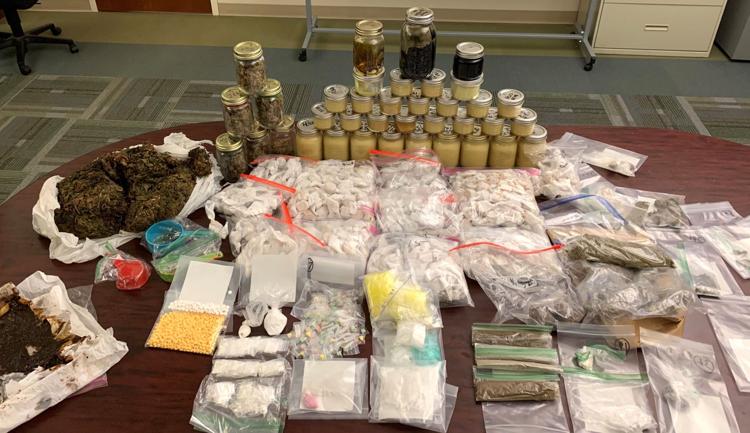 Battisti faces a total 141 years in prison if found guilty on all 11 of his 11 drug-related charges, including three trafficking charges that require 30-year minimum-mandatory sentences, according to Prendergast and Battisti's arrest report.
A judge set Battisti's bond at $186,000 during his first court appearance on Monday, court records show. 
Prendergast said officers with the Florida Department of Corrections Probation Services discovered the drugs when they were doing a routine check on Battisti.
Battisti was placed on parole in February 2017 out of Montgomery County, New York, for a grand theft auto charge, according to the New York Department of Corrections and Community Supervision. 
He also has a criminal record of armed robbery and meth possession, Prendergast said.
Prendergast said Battisti hadn't been out of New York for long, and sheriff's investigators are working to find out what the conditions of his parole are, and how long his alleged operation existed.
After probation officers reported Battisti's alleged operation to the sheriff's office, TIU detectives obtained a search warrant for his home. 
"It was the hard work by the probation office that brought us there," Prendergast said, thanking the local probation officers, who also attended Tuesday's conference.
Inside the home, authorities reportedly found 167 grams of meth, 100.2 grams of cocaine, 691 tablets of cyclobenzaprine, 89 tablets of tizanidine (both of which are prescribed muscle relaxants), 60 ecstasy pills, 1,960 grams of leafy marijuana and 30.1 pounds of processed marijuana wax sealed in several jars or packaged in wax paper wrapping.
There was also an 11-year-old girl living inside the house, Prendergast said, adding the collected evidence will be reviewed by the State Attorney's Office for additional prosecution. 
Battisti admitted ownership of the drugs in an interview with TIU detectives, according to his arrest report.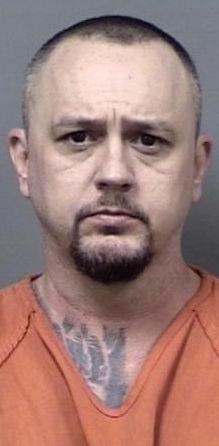 Also, in a separate search by TIU and probation officers Friday at 726 N. Griffith Ave. outside of Crystal River, deputies arrested 41-year-old Jeffery Lee Conner and 40-year-old Lisa Camille Bonugli on charges of possessing meth and drug paraphernalia.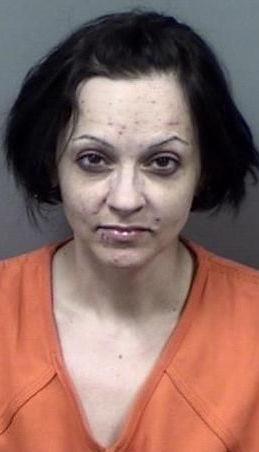 Conner was also charged with possessing several firearms as a convicted felon.