Editor's Note: This story was updated with Jonathan Seffern Jr.'s mugshot.
A Citrus County Sheriff's Office deputy was arrested on accusations he maliciously texted photos of a woman's genitals to both her and a federal agent.
Jonathan Seffern Jr. was arrested Friday, June 11, in Levy County on a Citrus County warrant charging the Citrus Springs 33-year-old with a first-degree misdemeanor of sexual cyber-harassment, according to arrest and court records.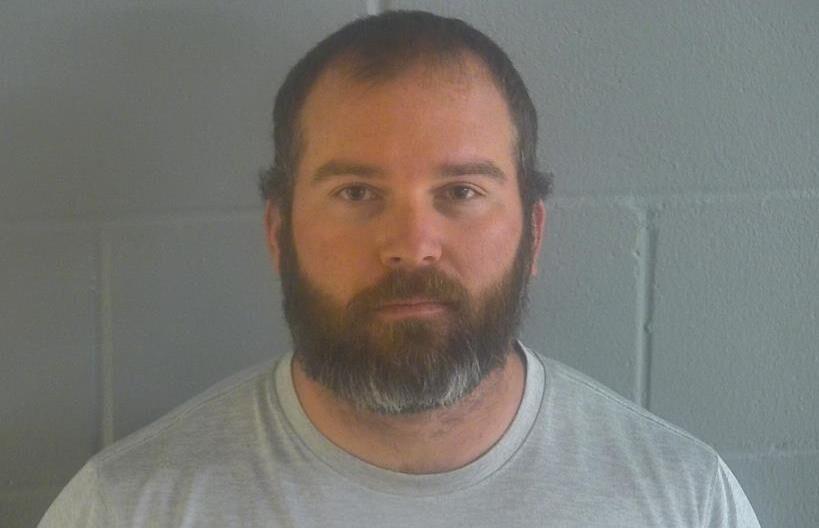 Seffern was jailed under a $1,000 bond, and was later released from custody after posting a cash bond. His arraignment was scheduled for June 24 before Citrus County Judge Mark Yerman. 
Seffern resigned from the sheriff's office as a school resource deputy Friday morning before his arrest, agency spokesman Sgt. Lee Carey told the Chronicle.
Seffern had been employed with the sheriff's office since Oct. 15, 2007, Carey said.
According to Carey and arrest reports, the sheriff's office reported the case to the Florida Department of Law Enforcement (FDLE) Feb. 20, the same day Seffern allegedly sent the images to the woman and an agent with Federal Bureau of Alcohol, Tobacco and Firearms (ATF).
Carey said Seffern was allowed to work in his sworn capacity while FDLE investigated the allegations. 
"These determinations are made on a case-by-case basis," he said.
According to FDLE's affidavit for Seffern's arrest, the woman allowed Seffern in June 2020 to photograph her genitals "for medical purposes" and told Seffern to delete the images once she viewed them.
Toward the end of their relationship, Seffern accused the woman of having a romantic interest with the ATF agent, according to the affidavit, before he texted two graphic images and "inflammatory" language to the woman and agent from his personal cellphone.
A warrant was issued Friday for Seffern's arrest. If convicted as charged, he faces up to a year in county jail.