Citrus County Sheriff's Office authorities jailed a local man and woman the same day after finding trafficking amounts of fentanyl on them during their separate traffic stops.
Deputies on Monday, May 18, first pulled Homosassa 41-year-old Aaron Matthew Smith over at around 2 p.m. near the junction of North Reynolds Avenue and West Cyrus Street outside of Crystal River.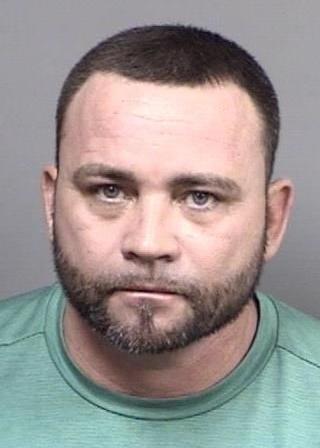 According to Smith's arrest report, he didn't come to a full stop at the intersection while driving with illegally-tinted windows.
A K9 alerted deputies to drugs being inside Smith's grey Chrysler 300, which deputies then searched to find a magnetic box containing 9.8 grams of fentanyl split between nine individual baggies. Deputies also found 1.1 grams of cocaine in a 10th baggie.
Smith, according to his arrest report, told deputies in a Mirandized statement his fingerprints and DNA would be on the box but not inside.
Smith also said he bought his Chrysler three weeks ago for $15,000, paying it off in full, prompting deputies to seize the vehicle because they believed it was being used to sell drugs, the arrest report states.
Deputies arrested Smith on charges of trafficking in fentanyl and possessing a controlled substance. 
Authorities booked Smith into the county jail without a bond because Smith was on state probation until July 9 for leading deputies in a July 2014 pursuit with pills and bundles of cash in the vehicle, according to court and Chronicle records.
During Smith's first court appearance Tuesday morning, a judge reset his bond to $110,000. Smith's arraignment was set for June 4.
Also on Monday, at night, deputies pulled Inverness 33-year-old Rachel Nicole Craddock over near East Gospel Island Road's intersection with East Oak Isle Drive outside of Inverness.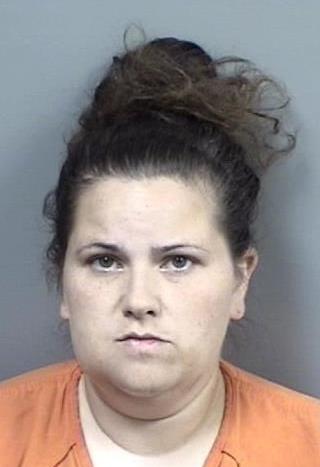 Deputies found Craddock with a gram of cannabis wax, a plastic baggie laced with methamphetamine and one oxycodone pill, according to her arrest report.
While deputies were searching her car, Craddock dropped a few items from under her shorts, including 4.2 grams of bagged fentanyl, and stomped them into the ground.
Craddock was arrested under changes of trafficking in fentanyl, knowingly driving with an invalid license, tampering with evidence, possessing drug paraphernalia and two counts of possessing a control substance. She was jailed with a $35,500 bond.