Editor's Note: This story was corrected to state deputies rescued four people from an adjacent building Poole was shooting at.
Authorities released more information about what led up to a fatal shooting and an hours-long standoff between the alleged gunman and police in a Hernando-area neighborhood.
It's alleged William Cecil Poole, 62, pulled a gun from his pocket and shot his 80-year-old father-in-law William White at around 4 p.m. Saturday, Oct. 10, 2020, during an argument at a home near U.S. 41 and East Van Ness Road, according to a Citrus County Sheriff's Office update Monday.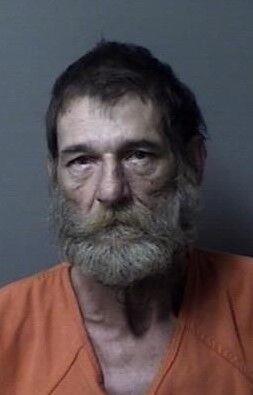 Since the incident is domestic in nature, the sheriff's office would not release the address of the shooting scene.
After allegedly shooting White outside the house, according to his arrest report, Poole pointed a silver pistol at a pair of responding deputies before barricading himself inside the house.
Poole then fired gunshots through windows at deputies and neighboring homes, prompting street closures and evacuations.
Deputies did not return fire at Poole during the stand-off, sheriff's office spokeswoman Jodi Sanders confirmed Monday, adding no other injuries were reported.
Members of the sheriff's SWAT and negotiation teams later responded, as well as the Sumter County Sheriff's Office SWAT team.
Poole continued to fire at deputies from inside the house, according to his arrest report, with rounds striking a car and a SWAT team armored vehicle with seven deputies inside.
According to his arrest report, Poole yelled at deputies to shoot him.
A couple hours into the standoff, SWAT teams were able to rescue four people from an adjacent building Poole was firing at, while negotiators tried to talk Poole out of the house, according to the sheriff's office.
Poole surrendered to SWAT teams roughly an hour later. Before he was apprehended, Poole allegedly set fire to the house.
Deputies arrested Poole on charges of second-degree murder, two counts of aggravated assault with a deadly weapon against law enforcement and seven counts of attempted murder of a law enforcement officer.
Poole was jailed under a total $255,000 bond, which was reduced to $200,000 after his first appearance in court on Sunday, according to the Citrus County Detention Facility on Monday.
Nov. 3 was set as Poole's arraignment date, according to the jail.
A Chronicle reporter contacted the State Fire Marshal Monday, asking if an arson charge is pending for Poole.