Citrus County Sheriff's Office detectives apprehended a Lecanto man they allege stole lottery tickets from two local convenience stores and pushed down a clerk during one of the robberies.
Deputies arrested 33-year-old Jason Dallas Shanes on Monday, June 22, 2020, charging him with unarmed robbery, battery of a person over 65, three counts of petit theft and three counts of dealing in stolen property.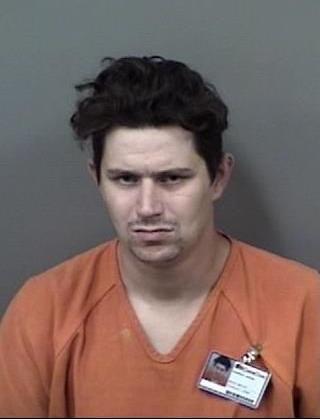 Shanes was jailed with a total bond of $28,500.
According to his arrest report, Shanes' alleged robbery spree began on May 17, 2020, when he stole a lottery ticket from the Circle K gas station at 6775 S. Suncoast Blvd. in Homosassa.
A man, later identified as Shanes, entered the store at around 4:30 a.m., wearing a camouflaged face mask and a "Batman" shirt.
He went around the back of the front counter while the clerk was grabbing cups from a backroom.
The clerk returned to find Shanes pulling scratch-off tickets from a reel, and asked him to stop.
Shanes tried to run out of the store but was blocked by the clerk, who he pushed to the ground to escape with several lottery tickets, according to his arrest report.
Sheriff's office Major Crimes Detective Michael Laborda watched the store's surveillance footage, which corroborated the clerk's statements.
Several days later, according to the sheriff's office, a masked man matching Shanes' description and wearing the same clothing robbed the Mobil One gas station at 782 S. Rowe Terrace in Lecanto of lottery tickets.
Florida Lottery informed Laborda four stolen tickets from the Circle K and Mobile One were cashed in later that day at a RaceTrac gas station in Lecanto, where Laborda reviewed the security cameras.
Footage showed an unmasked man, wearing matching clothing from the prior robberies, redeem the tickets.
A tipster identified the man as Shanes after Laborda posted images of the robber to social media, according to Shanes' arrest report.
Laborda found and questioned Shanes, who at first denied his involvement in the robberies but later admitted to them, according to the sheriff's office.