John William Campbell put his head into his hands and sobbed in court as another doctor outlined his upbringing.
Wednesday, June 9, was the third day of Campbell's resentencing for the premeditated murder of his 68-year-old father, John Henry "Jack" Campbell, almost 11 years ago, with a hatchet.
Remaining expert witnesses hired by Campbell's team of public defenders testified their opinions on Campbell's hostile childhood and afflicted development to help alleviate the revised punishment for the Inverness 47-year-old: either life in prison or a return to death row.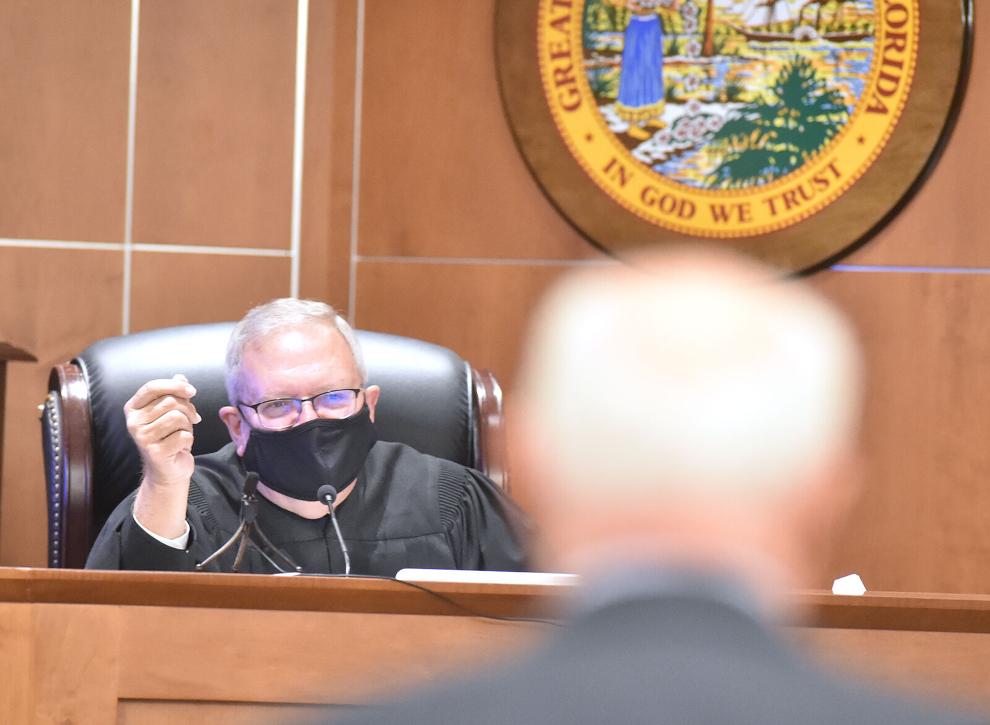 Citrus County Circuit Court Judge Richard "Ric" Howard, alone, will decide Campbell's fate after considering evidence and rebuttals from Campbell's lawyers and prosecutors during the weeklong hearing.
Howard first ordered Campbell to death in March 2013 after a jury in January found Campbell guilty of murdering Jack Campbell Aug. 10, 2010, inside the home off of East Nugget Lane he shared with his son.
Rulings from the U.S. and Florida supreme courts vacated Campbell's sentence in 2017 — not his punishment — because his 12 jurors weren't unanimous in their recommendation for Howard to order the death penalty.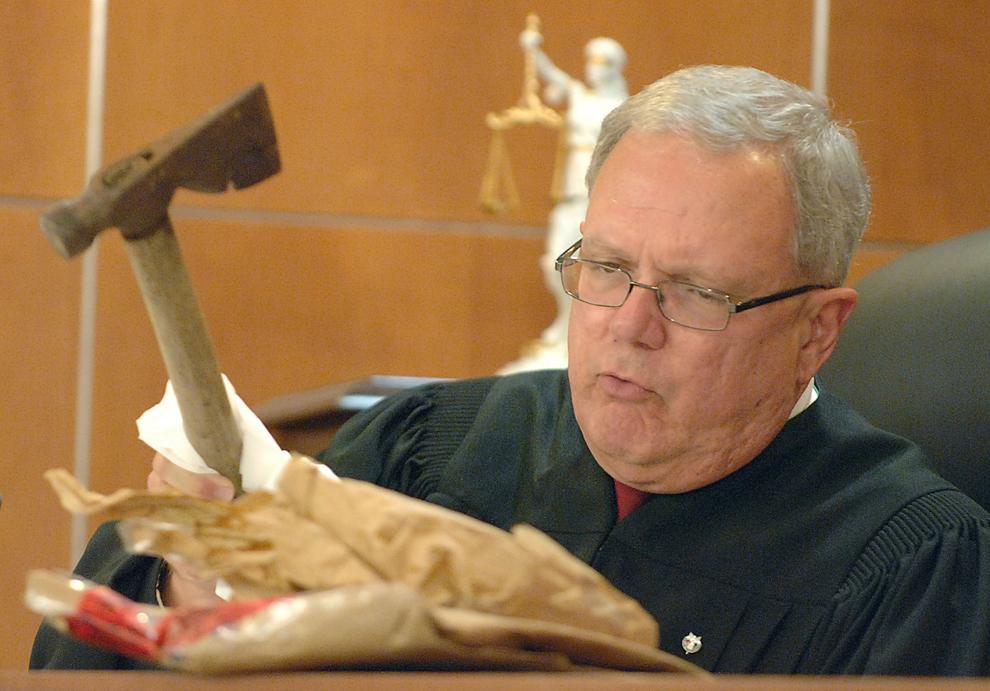 Campbell has been imprisoned on consecutive 25- and 70-year sentences connected to three robberies he committed around the time of his father's death, and his Aug. 11 pursuit with police that ended with him crashing into a Citrus County Sheriff's Office cruiser.
Most of Wednesday was spent with the continuation of psychologist Dr. Mark Cunningham's testimony from Monday on how Campbell's abusive family impacted his longstanding mentality and behavior for the worse.
Campbell, a Mississippi native, lived in Texas since when he was 8-years-old until he moved to Inverness in December 2009 to live with his father.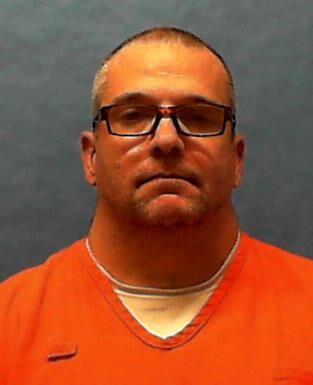 When he moved to Citrus County, Campbell was a convicted felon out of Texas. He was committed of hiding in his ex-sister-in-law's closet in May 1998 and attacking her with a hammer because he lost custody of his infant son.
Cunningham said 30 adverse developmental factors impacted Campbell throughout his life, lessening his immoral intent or "moral culpability" when he murdered his father, and his ability to "appreciate the criminality of his conduct." 
"The capital felony was committed under the influence extreme mental or emotional disturbances," he said. "There is a cascading and culminating effect these factors can have. ... There was particular crescendo of these factors at the time of this offense." 
Campbell, Cunningham said, was exposed to alcohol before his birth, suffered a childhood of violent, neglectful and promiscuous parents, was a victim of a relative's sexual abuse, became homeless at 14 and experienced violent deaths of friends and relatives.
"The world around him is out of control," Cunningham said, adding the risk factors led to Campbell's ongoing depression, early and sporadic drug use, expulsion from high school, suicide attempts — starting at 17 — and marital problems.
Campbell got or tried to get treatment for his drug addiction and mental health, but kept relapsing due to continuous stressors, Cunningham said.
Dr. Valerie McClain, a neuropsychologist who evaluated Campbell and reviewed his brain scans, testified about Campbell being hospitalized 11 times for psychiatric issues or suicidal tendencies, and that he was diagnosed with post-traumatic stress disorder and severe depression.
McClain said Campbell had deficits in his memory, motor-skills and the ability to process information — signs of a fetal alcohol disorder.
Cunningham said Campbell internalized his trauma as self-deprivation, and, echoed by McClain, doesn't meet the criteria for someone who is psychopathic or has anti-social personality disorder.
Assistant State Attorney Richard Buxman in his cross-examination of Cunningham questioned Cunningham to show Howard Campbell was, ultimately, the person in charge of his decision to murder his father, regardless of his risk factors.
Buxman asked Cunningham about the support systems and treatment opportunities Campbell had outside his family he chose to abandon to pursue wrongdoings. 
Cunningham said Campbell's choices were still affected by his prior trauma from home, and it's hard for something to replace the functions of a biological family.
Buxman worked to discredit many portions of Cunningham's testimony because it was sourced by Campbell. 
Cunningham said Campbell didn't just report it to him but to physicians while he was growing up, but was reluctant to share his abuse to authorities in custody.
Campbell's resentencing continues Thursday.