Carlos Hallowell will remain jailed without a bond as his lawyer prepares arguments to lessen his young client's expected punishment for the alleged killing of Denise Hallowell.
Hallowell has not been convicted of his adoptive mother's July 13 premeditated murder — a charge the Inverness 18-year-old has pleaded not guilty to following his October indictment.
His attorney, Assistant Public Defender Edward Spaight, told Circuit Court Judge Richard "Ric" Howard Wednesday in court he'll announce at Hallowell's next hearing March 11 if the case will go to jurors or straight to sentencing following a plea change before trial.
"My major focus in this case is in mitigation," Spaight said about prepping for Hallowell's possible sentencing.
Spaight said his "mitigation specialist" has questioned roughly a dozen people familiar with Hallowell's background, information Howard will consider if Hallowell is sentenced.
Since the alleged murder took place when he was a minor, Hallowell is not eligible for the death penalty. As it stands, he can be sentenced to up to life. 
Howard on Wednesday also denied Spaight's motion to give Hallowell a bond. 
Spaight said before Howard's ruling he knows Assistant State Attorney Bill Catto has enough proof to justify that Hallowell be kept in jail.
"I'm not arguing that he's entitled to a bond, but I am asking for mercy," Spaight told Howard.
Spaight said Hallowell has been in custody since Sept. 16, and has been transferred to three separate detention facilities; most recently the Citrus County Detention Facility, where Hallowed moved after turning 18 in December.
Between when his mother's death was reported July 13 and his arrest, Hallowell, who has no prior criminal history, stayed in the county, Spaight said.
"For about two months he was out, knowing what evidence was out there, knowing at some point there was going to be a knock on that door," Spaight said. "He was cooperative … he's not a danger to the public."
Spaight and Hallowell introduced Howard to Hallowell's friends and fellow church parishioners in the courtroom gallery who had cared for Hallowell following his mother's death.
"They would take Carlos in today if you allowed him to be out on a bond," Spaight told Howard.
"Mr. Hallowell clearly has people that support him, but he has no actual ties to this area," Catto argued. "He has no real family."
Catto also noted to Howard that Hallowell made a mirandized admission, and purportedly disposed of evidence connecting his movements to the timing of Denise Hallowell's death.
On July 13, Hallowell called 911 to report someone had broken into his and Denise Hallowell's home on the 4400 block of South Dodge Point and killed his mother as she slept.
Responding Citrus County Sheriff's Office investigators found Denise Hallowell, 57, dead from an axe to her head, but did not make an arrest at the time. Deputies later took Hallowell into custody after finding evidence that contradicted Hallowell's statements.
Trial scheduled for man accused in deadly DUI collision
Howard on Wednesday set the week of March 30 as when Sidney James stands trial for the September 2018 DUI crash in Homosassa that killed a woman and injured a man.
James, 67, of Lecanto, has a final pretrial court hearing March 23.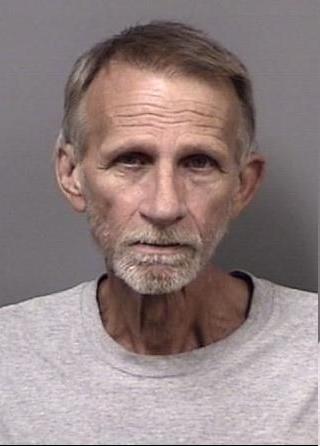 He faces felony charges of DUI-manslaughter with prior DUI convictions, DUI and causing serious bodily injury with prior DUI convictions, driving with an invalid license and two misdemeanor counts of DUI causing property damage with prior DUI convictions.
If convicted as charged, James faces a prison sentence of up to 25 years.
Prosecutors allege James had a blood alcohol content of 0.245 the night of Sept. 27, 2018, when his Dodge Durango left westbound lanes of West Homosassa Trail and collided head on with a Ford Explorer near the intersection with South Illinois Terrace.
Marc Lantz, the Explorer's then-40-year-old driver from Homosassa, and James were airlifted to Regional Medical Center Bayonet Point for treatment of traumatic injuries. Kimberly Perry, Lantz' 37-year-old passenger from Mount Zion, Illinois, died at the scene.
Following months of investigations, Florida Highway Patrol troopers arrested James in August.
Following appeals court order for retrial, attorneys negotiate offers for 
Following an order by a state appeals court to retry Wayne Washer for his alleged August 2015 drive-by shooting into an occupied home, attorneys work to either negotiate a plea offer for the Crystal River 53-year-old or go to trial again.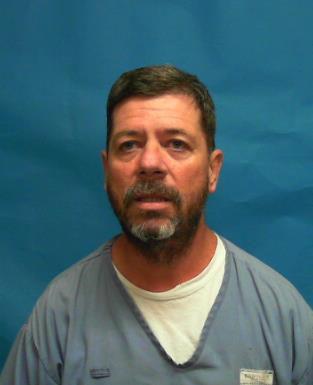 In a November mandate, the 5th Florida District Court of Appeals overturned Washer's September 2016 trial convictions of discharging a firearm from a vehicle, shooting into a dwelling, aggravated battery of a law officer and five counts of aggravated assault with a discharged firearm.
Appeals judges upheld Washer's conviction of fleeing and eluding, but ruled he had ineffective counsel during his trial in defense of the other eight charges, court documents show.
Following the trial verdict, Howard sentenced Washer to 50 years in prison.
Washer's current attorney, Eneid Bano, told Howard Wednesday in court he's trying to negotiate an offer with Catto that could be concurrent to the 15-year sentence he's facing for fleeing and eluding. Howard set Washer's next hearing for March 11.
It's alleged Washer fired into his estranged wife's home, then leading sheriff's office deputies on a car chase down County Road 486.