Editor's note: This story has been updated to include another defendant who was charged, and to include the other defendant's first name.
During and following a month of investigations, police took two Beverly Hills men into custody last month for allegedly taking part in the mugging and kidnapping of another man who was left bound in his own car.
Members of the U.S. Marshals and Citrus County Sheriff's Office SWAT team took 25-year-old John Manuel Monsegur III into custody on Tuesday, according to arrest and court reports obtained Thursday.
Authorities on July 24 transported 26-year-old Jonathan White Jr. from the Marion County jail to the Citrus County Detention Facility.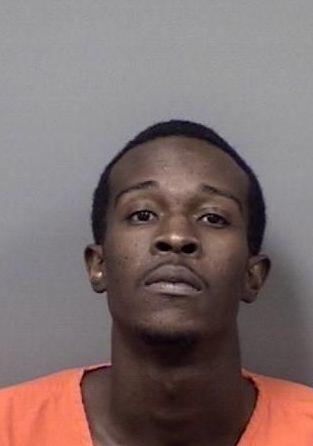 Monsegur and White were arrested under warrants charging them with kidnapping, auto theft, aggravated battery with a deadly weapon and armed robbery in connection to the July 4 incident.
They remain jailed under bonds of $95,000, according to court records. Their arraignments are set for Aug. 13.
On July 4, sheriff's-office deputies and detectives spoke with a man who said he went to Monsegur's home earlier that day off of South Jefferson Street and was ambushed by Monsegur and White, according to court-filed affidavits.
Reports show the man said his attackers struck him numerous times and pistol-whipped him before they took his clothes, shoes, jewelry, cellphone and about $4,000 in cash.
It's alleged Monsegur, White and two other men used rope and tape to bind the man's body, including his neck, before they put him inside his own SUV.
Monsegur allegedly drove the vehicle and the man, with White driving behind, to an area in the 6900 block of North Fountainhead Drive in Citrus Springs.
Monsegur and others got out and threw the man's keys into the woods, and drove away, leaving the bound man alone and dressed in nothing but his underwear, reports show.
He was able to free himself and make it to a nearby resident who called 911. Responders airlifted the man to Ocala Regional Medical Center for treatment of his injuries; he was later released.