A Beverly Hills man was jailed for allegedly leading deputies on a short vehicle chase from a street brawl in Citrus Springs before he lost control of his truck, causing it to roll over.
Alec Bryce Waranka, 20, faces a charge of fleeing and eluding law enforcement.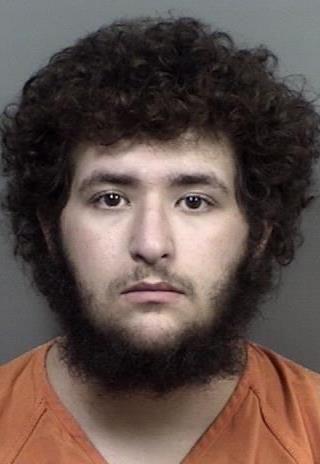 Citrus County Sheriff's Office deputies arrested Waranka the night of Thursday, July 15, from where his Ford Ranger rolled over off of North Kirkland Terrace, near North Sagamore Terrace.
A judge kept Waranka's bond at $2,000 during his first court appearance Friday, records show.
According to Waranka's arrest report, obtained Monday, deputies responded to North Nobleton Way and East Malaga Lane, where a large group of people were fighting in the street near rows of parked vehicles.
When Deputy Emory Parrish arrived, he spotted a black Ford Ranger leaving with an obscured license plate and white brake light.
Parrish tried to pull over the Ford at East Malaga Lane and East Kingsdale Street, but the truck kept going and ran two stop signs. 
While northbound on Kirkland Terrace, reaching speeds of up to 55 mph, the truck lost control and overturned at the roadway's curve into Sagamore Terrace.
After Parrish pulled him from the Ford's driver's seat, according to his arrest report, Waranka told the deputy he didn't know why he didn't stop.
Waranka's arraignment was scheduled for Aug. 9.