A South Dunnellon-area man who is accused of pointing a weapon at a woman and saying, "I'm going to kill you," is now in the Citrus County jail.
Deputies on Saturday arrested Derrick Emil May after an altercation in the 5600 block of West Riverbend Road, according to a Citrus County Sheriff's Office arrest affidavit.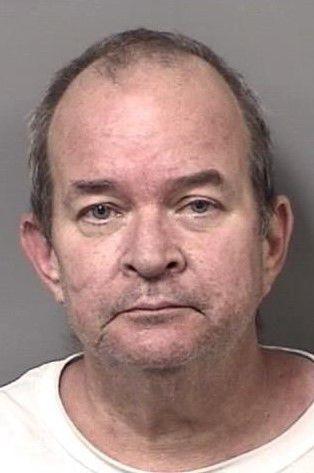 May was charged with possession of a firearm by a convicted felon, one count of domestic aggravated assault with a deadly weapon without intent to kill and two counts of aggravated assault with a deadly weapon without intent to kill. His bond for the first and latter charges was set at $14,000; however, no bond was set for the domestic aggravated assault.
According to the report, two Citrus County sheriff deputies interviewed May and the victims at the residence.
One victim advised she was standing in the front living room near a bedroom talking with two roommates when May came in the west side door, pointed a loaded 9mm pistol at her and stated, "I'm going to kill you."
The woman then yelled, "gun, gun, gun," according to the report, and ran from the front living room to the back living room to call 911.
A second victim, and an eyewitness, said she was standing in her bedroom by the door talking to the main victim when she heard May's threat to kill the victim and heard her shout, "gun, gun, gun." The eyewitness told authorities the defendant confronted her and pointed the gun at her nose, and stated, "I will shoot you."
May then pointed the weapon at a third person and said, "I will shoot you too." May left the room at which time the latter two victims shut their door and barricaded themselves in their room while laying on the floor, awaiting law enforcement.
While waiting, the victims told deputies May stood outside by the bedroom window and hitting it with the gun while yelling. The defendant, the report stated, left the side window and walked to the front yard.
While attempting to speak with May about the location of the weapon, the deputies noted in their report, he was very belligerent, uncooperative and did not want to speak. At that time, May was handcuffed and deputies attempted to read him his Miranda rights, but before he could read it, he advised he wanted a lawyer. Deputies ceased their questioning.
Law enforcement officials obtained written permission to search the property for the firearm. They located it in the front shed, where May was seen walking away from upon their arrival. The gun had one round in the chamber and one in the magazine, the report stated. The victims identified it as the one being used by May.
According to the sheriff's office, May had served two years in prison stemming from a burglary conviction in 1987. In addition, he was given two years' probation.