Attorneys continue their wait for a psychologist to share her opinion on if Robert Joe Maracek can comprehend allegations the 20-year fugitive led local authorities on a vehicle chase.
Maracek's next court date was scheduled for Aug. 23, but the 49-year-old from Kissimmee might return sooner if Dr. Tonia Werner releases her assessment of Maracek's mental health before then.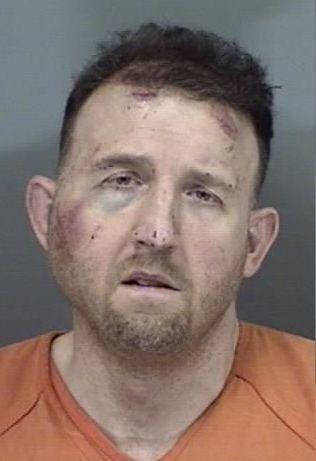 "Hopefully, we'll have that report before then, OK?" Citrus County Circuit Judge Richard Howard told Maracek on Tuesday, June 28.
"I've been here long enough," Maracek said via a live video link from the county jail, where he's been since his February 2021 arrest. "I've not done anything; your cops assaulted me."
Prosecutors charged Maracek with aggravated battery of a law enforcement officer, aggravated assault of a law officer, aggravated fleeing, resisting law enforcement with violence, throwing a deadly object at a vehicle, possessing amphetamine, battery of a K-9, providing a false identity to law enforcement, driving without a license, and driving with no vehicle registration.
It's alleged Maracek the night of Feb. 1, 2021, struck a Citrus County Sheriff's Office patrol car while driving away from a traffic stop in Hernando, and tossed tire spikes from his window to immobilize pursuing deputies in their cruisers.
A K-9 apprehended Maracek after he ran from his disabled Ford Expedition off of South Washington Street in Beverly Hills. While deputies tried to detain him, Maracek allegedly struck and kicked them.
Deputies also found a police radio and counterfeit license plates inside the Ford Maracek was driving, but the State Attorney's Office did not prosecute Maracek for the items, court records show.
Since Aug. 27, 2001, Maracek has been wanted by Osceola County authorities for failing to show for his trial on charges of law enforcement battery, resisting law enforcement, and leaving a crash scene.
Maracek is also wanted for absconding from the probation he was sentenced to in May 2000 for his January 1994 armed burglary and theft charges out of Broward County.
Maracek's attorney, Assistant Public Defender Edward Spaight, told Howard on Tuesday the Public Defender's Office was reappointed to represent Maracek on April 4 after his prior attorney, Michael Blackstone, withdrew from the case.
Spaight said Maracek's first mental-health evaluation by Dr. Harry Krop indicated Maracek was incompetent to have his case proceed.
"I've met with Mr. Maracek," Spaight said, "and either he's one hell of an actor or Dr. Krop is dead on."
Werner was appointed in May to do a follow-up evaluation on Maracek, Spaight said, but she's yet to provide her findings to attorneys.
Witness depositions could upend plea negotiations in child-molestation case
Witness depositions were set for July in Keith Richard Eddy's child-molestation case, but depositions could upend plea negotiations for the Winter Haven 59-year-old accused of inappropriately touching a girl from June 2014 to September 2015 while in Citrus County.
After Eddy's October arrest, prosecutors charged him with lewd and lascivious molestation of a child younger than 12 years old.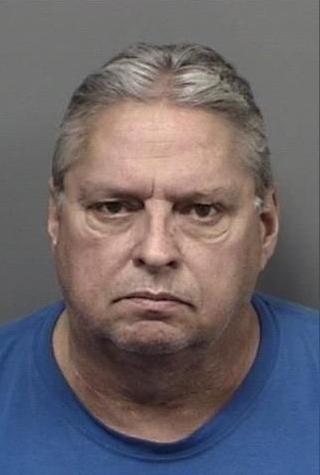 Eddy's lawyer, Assistant Public Defender Alexei Lizanich told Howard on Tuesday about 10 people are to be deposed but there's a likelihood some won't show.
Lizanich also said if depositions were to continue, prosecutors "would be less inclined" to consider discussing pleas for his client.
Assistant State Attorney Kevin Davis told Howard the prosecution hasn't made a plea offer because Eddy is facing a minimum-mandatory sentence of 25 years, and a prison term of up to life if convicted.
Howard set Eddy's next court hearing for Aug. 23, saying it should be enough time for Eddy and Lizanich to explore the pros and cons of doing depositions.
Inverness woman once accused of arson to changing room pleas to lesser offense
A 45-year-old Inverness woman accused of setting fire to a Beall's Outlet changing room before she returned to the Inverness store five days later to shoplift pleaded no contest to a lesser offense, in exchange for three years of probation.
Heather Lyn Pokerwinski announced her new plea Tuesday to charges of criminal mischief and felony petit theft. Pokerwinski's theft charge is a felony because she has two prior theft convictions.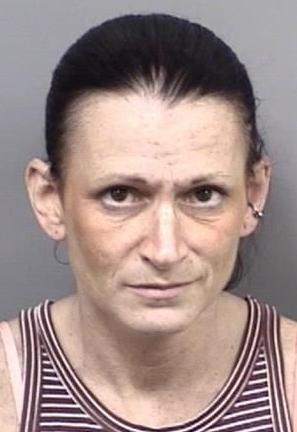 Pokerwinski faced initial charges of first-degree arson of an occupied building, and felony petit theft, in connection to the fire she set April 25 in the Beall's changing room, before her April 30 arrest at the store when she was caught trying to steal $63.92 worth in jewelry and clothes.
According to Pokerwinski's arrest affidavit, the store supervisor found a woman's purse on fire in the changing room after Pokerwinski recently left from there.
Assistant State Attorney Kaitlyn Mannis told Howard on Tuesday she doesn't believe the crime was arson, and was going to charge it as criminal mischief – a misdemeanor. Mannis then offered Pokerwinski her probationary plea deal under the amended charge.
Pokerwinski was also ordered to pay $100 in restitution.