A judge on Wednesday gave Emery Whitt's attorney three months to wrap up a multitude of witness depositions in the Virginia man's alleged 2017 slaying of Ryan Michael McClellan.
Circuit Judge Richard "Ric" Howard scheduled Whitt's next court hearing for June 5, when the judge hopes 26-year-old Whitt and Assistant Public Defender Ed Spaight have a better idea of if they want to resolve their case by changing Whitt's not-guilty plea or going to trial.
Whitt, of Amelia Court House, Virginia, faces a charge of second-degree murder with a firearm, and could be sentenced to up to life in prison if convicted.
He's accused of shooting his roommate of three weeks, 33-year-old McClellan, in mid-September 2017, and hiding McClellan's body in a trash can alongside a Lecanto roadway.
Spaight originally asked Howard at Whitt's appearance on Tuesday for 60 days so he could depose as many people — most of whom are from Virginia — on the eight-page witness list as he can.
"I can do most of it in 60 (days), but not all," Spaight told Howard.
"We don't have that many pending homicide cases," the judge explained.
Spaight noted to Howard that Whitt is also the defendant in a second felony case, for allegedly stealing a roommate's ID in July 2017 and using it to get treatment for a head injury.
"That's as troublesome to (Whitt) as a cloudy day," Howard said about that case, for which Whitt potentially faces five years in prison.
McClellan's family reported him missing Sept. 20, 2017. McClellan was last seen at his home off of South Rudolph Point in Homosassa, where his silver Jeep Liberty was left parked nearby, according to reports.
A Citrus County sheriff's deputy on Nov. 26, 2017, found what would later be identified — through dental records — as McClellan's decomposed remains inside the trash can in a wooded area off of American Avocet Point.
Medical examiners ruled McClellan died from upper-body trauma. 
Assistant State Attorney Bill Catto, who's prosecuting Whitt for murder, told a Chronicle reporter after Whitt's Wednesday hearing that Whitt shot and killed McClellan, but would not elaborate how.
Sheriff's investigators also discovered that large amounts of cash were withdrawn from McClellan's bank account, leading detectives to question Whitt, who was also found with several of McClellan's personal items and firearms, prior reports show.
Police then extradited Whitt to Virginia to face unrelated charges there, but sheriff's detectives continued to interview Whitt and gather enough evidence to develop an arrest warrant for McClellan's murder.
Catto said Whitt was arrested several times before in Virginia, but was just convicted of just two trespassing offenses.
Whitt returned to Citrus County last December, and was jailed for failing to appear for his October 2017 arraignment in his July 2017 fraud case. Authorities later charged Whitt for McClellan's murder on Dec. 19. 
Alleged arsonist, burglar to either change plea or set trial date
Howard on Wednesday also set James Gehrke's plea-or-set hearing for April 11, giving the 31-year-old Vero Beach man a deadline to either change his not-guilty plea on arson and burglary charges or go to trial.
Gehrke is accused of crawling through a pet door last April to break into a house in the 3000 block of South William Avenue and starting a fire on its second floor, causing roughly $100,000 in damages.
Sheriff's deputies apprehended Gehrke after he was seen running away from the garage.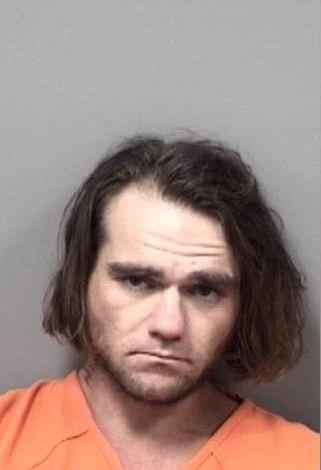 Gehrke's attorney, Amanda Micallef, asked for a continuance so she can obtain medical records of Gehrke's hospitalization for severe dehydration and a fall he suffered a few hours before the alleged incident occurred. 
Micallef said Gehrke's injuries affected her client's mental state, which prompted Howard to ask how that relates to the allegations.
"How does that provide a defense to an arson charge?" the judge asked. "He may have fallen down, but you've got to have better evidence than that."
Gehrke faces up to 45 years in prison if convicted by a jury.