Thomas Edward Burnett's upcoming trial for his alleged shootout with a pair of Citrus County Sheriff's Office deputies was postponed so his second attorney can finalize preparations.
Citrus County Circuit Court Judge Richard Howard granted Curtis Mendenhall's motion Monday, May 16, to continue his client's trial next week, rescheduling it for the week of July 5. Howard also set June 27 as Burnett's final pretrial hearing.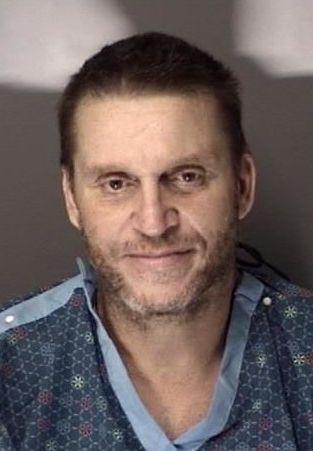 Assistant State Attorney Patricia Diaz told Howard she'd leave the decision to delay the Dunnellon 48-year-old's trial up to him. Diaz noted the prosecution is ready for trial, which, she said, should last a little over a day with its numerous law enforcement witnesses.
Burnett is accused of shooting at one of two sheriff's office deputies who responded Aug. 12, 2020, to Burnett violating a restraining order at a residence off of West Amman Street in Dunnellon.
Deputies sought cover as Burnett brandished two shotguns and fired them at one of the deputies, striking a tree the lawman was using for cover. Both deputies returned fire, striking Burnett twice. No other injuries were reported.
Authorities arrested Burnett a few days later, after his hospitalization. Prosecutors charged him with attempted murder of a law enforcement officer, aggravated assault of a law enforcement officer, and possessing a firearm as a convicted felon.
Attorney Charles Vaughn stood in for Mendenhall, who was at another court hearing, during part of Burnett's court hearing on Monday, telling Howard that Mendenhall was asking for a continuance so he can finish deposing witnesses.
Diaz told Howard that Burnett's first lawyer with the Public Defender's Office did a number of depositions before Howard granted Burnett's request to remove the public defender, resulting in Mendenhall's appointment in September.
Howard at first denied the motion to continue from Vaughn on Mendenhall's behalf, but reversed his decision after Mendenhall phoned into court to say he has more work to do.
"I'd like to continue it out," he said on Howard's speakerphone. "It's not the oldest case on your docket."
Trial on for child-molestation case; defense motion to dismiss charge expected
Jacy Kyle Johnson's child-molestation trial for the week of May 23 will remain on Howard's docket, but plea negotiations continue and a motion to dismiss one allegation is expected.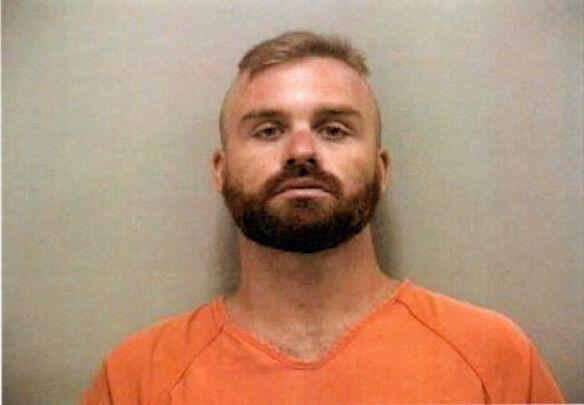 Johnson, a 37-year-old from Stuart in Martin County, faces charges of lewd and lascivious molestation of a child younger than 12 years old, lewd and lascivious molestation of a child between 12 and 16 years old, and video voyeurism.
Arrested in August 2020, Johnson is accused of molesting a girl from June 2018 to October 2019 in Citrus County, and also videotaped her taking a shower in October 2019.
If convicted of molesting the girl when she was younger than 12 years old, Johnson would be pitted against a prison sentence of between 25 years and up to life.
Johnson's other molestation charge is punishable by up to 15 years in prison, and his voyeurism charge is punishable by up to five years behind bars.
Vaughn, Johnson's lawyer, told Howard on Monday he and the prosecution are still negotiating plea offers, and he's drafting a motion for Howard to dismiss his client's voyeurism charge.
Trial date remains for Homosassa woman accused of abusing boy
Kimberly Darnell Taschereau's attorney and her prosecutor told Howard on Monday to keep the Citrus Springs 25-year-old's child-abuse and child-neglect charges on for trial next week.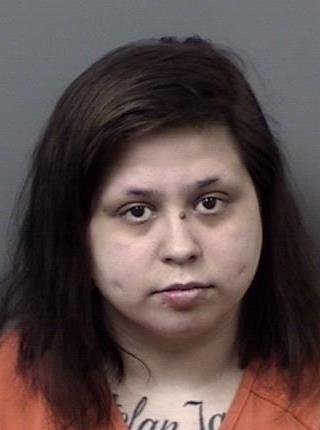 Eric Evilsizer, Taschereau's lawyer, also said he'd like to schedule a chambers conference later in the week with the judge and Assistant State Attorney Kevin Davis to discuss the case before it goes to jurors.
Davis told Howard a plea offer involving incarceration was extended to Taschereau, and he expects Taschereau's trial to last up to a day and a half.
It's alleged Taschereau, who lived in Homosassa, kicked a boy in February 2020, rupturing his intestines. Taschereau denied striking the child, adding she stepped on him when she got out of bed. If convicted as charged, Taschereau would face up to 35 years in prison.