Several Citrus County felony cases moved forward Thursday as Circuit Court Judge Richard Howard set new status and trial dates to step the legal process along.  
The Homosassa man accused of shooting at a bouncer at a bar and facing attempted first-degree murder charges will have a stand-your-ground hearing in which his lawyer will ask Howard to dismiss the charges against his client.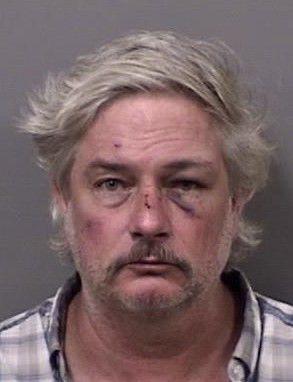 Attorney Bryan Caughey told Howard on Thursday during a case status hearing that he will in November ask that the charges be dropped based on Florida Statute 776, commonly referred to as "Stand Your Ground" law.
The State Attorney's Office alleges that James Parkerson II, 53, on July 11, 2020, shot at a bouncer at the Nature Resort's Marina Bar in Homosassa after the bouncer used his own vehicle to block Parkerson from leaving the bar's parking lot. Prosecutors say Parkerson had just before fought with another man.  
According to arrest records, witnesses told arresting deputies Parkerson got into a fight with someone in the parking lot before they separated and then Parkerson and his girlfriend got into their truck to leave. 
That's when the bar's manager told the bouncer to park his truck behind Parkerson's to keep the couple from leaving while deputies were called. 
Parkerson's girlfriend tried to drive forward away but the bouncer re-positioned his truck to keep them in the parking lot, according to records.
That's when Parkerson got out of his truck, stood 6 feet in front of the other man's truck and brandished a small handgun, forcing the other man to take cover inside his vehicle. At that, Parkerson fired a single round, which struck the driver's side roof-support pillar, according to records. 
The bouncer then drove his truck forward to strike Parkerson, but Parkerson was able to get out of the way but keep his handgun pointed at the man. The bouncer drove away but managed to block the parking lot's exit.
Florida's Stand Your Ground law grants a person the right to immunity from prosecution when a defendant uses force in accordance with specified prerequisites.
Statute 776.032 provides that, in certain circumstances, a person may use deadly force to stand their ground against an attacker and be free from the fear of prosecution.
"A person is justified in using … deadly force if … (they) reasonably believes that using … such force is necessary to prevent imminent death or great bodily harm to … another ….," according to the statute.
When the defendant files a motion to invoke the statutory immunity, then the trial court holds a pre-trial evidentiary hearing to determine if the evidence warrants immunity.
During the hearing the accused provides evidence that the stand your ground law applies in their case. Then prosecutors are asked to prove that the defendant is not entitled to immunity.
• In another case, Howard set a Dec. 22 case status hearing for Adam Joseph Joerres, 34, accused of authority figure soliciting or engaging in sexual conduct with a student.
Citrus County Sheriff's Office deputies arrested the Lecanto High School math teacher on accusations he sent lewd texts and images to a student.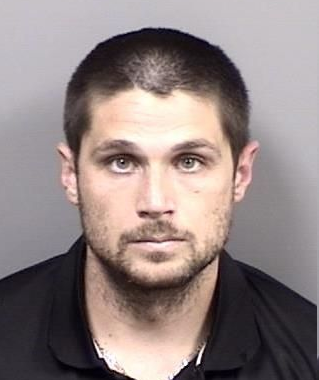 Sheriff's deputies arrested the Inverness man May 24.
According to the sheriff's office Joerres had been having inappropriate text conversations with a student since February 2021.
According to the arrest report, a girl described Joerres' texts as "flirting," adding that Joerres would also send her inappropriate images or memes. 
She also said Joerres would throw paper balls at her buttocks and down her shirt.
According to the arrest report, the girl told detectives Joerres texted her during prom in April to ask if she wanted to see him afterward.
She said Joerres also told her he would kill her if she either told anyone or didn't delete their texts, according to records.
When detectives questioned him to his arrest, Joerres admitted to the allegations but denied being physical with any student, according to the sheriff's office and arrest report.
Joerres resigned from the school district following his arrest.
Joerres' lawyer, David Knox, told Howard "I suspect this case (will be) resolved."
• In another case Howard set a Jan. 18, 2022, trial date for Quinton James Jones, 26, charged with battery on a law enforcement officer and resisting arrest with violence.
The Beverly Hills man was arrested January 2021.
Citrus County deputies arrested Jones after his family members told emergency workers that Jones had a rifle and was threatening suicide.
Deputies found Jones on his porch with the rifle shouting that he was inviting deputies to try and arrest him and that he wanted to commit "suicide by cop." That's a term referred to by some people in which law enforcement deputies are pressured into shooting them. It often involves someone pointing a gun at a law enforcement officer, with no intention of shooting them, and the law enforcement officer shooting them in self defense.
The arresting deputy reported that Jones had pointed his rifle at him, according to the arrest report. When Jones put down his rifle the deputy tried to restrain him with handcuffs, but Jones resisted. During a scuffle, Jones broke the deputy's finger and tore a ligament in his hand.
Assistant State Attorney Kevin Davis told Howard that he would contact Jones' lawyer about possibly settling the case.
• In another felony case, Howard set a new status hearing date of Dec. 20 for Ronald Charles Monteleone, the Homosassa 48-year-old accused of threatening a motorist with a knife during a road rage incident.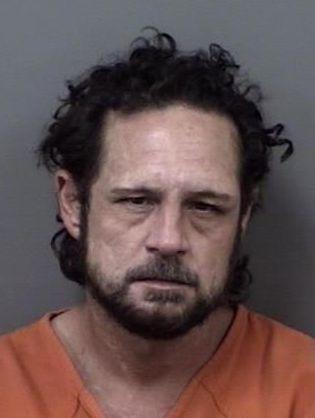 Monteleone faces a charge of aggravated battery and two counts of aggravated assault in connection with the July 3, 2020, incident at the corner of County Road 491 and State Road 44 in Lecanto.
Monteleone is accused of trying to strike a man and woman with his car before he chased the man with a knife, according to records.
• Also Thursday in court, Howard gave Phillip Sawhill a deadline on when the Pasco County 55-year-old should say if he's either pleading out to allegations he caused a deadly crash near Inverness, or if he's taking his felony case to jurors.
"It's getting some age to it," the judge said after scheduling Sawhill's next court date on Dec. 22 as a plea-or-set hearing for Sawhill to announce whether he'll be standing trial or changing his not-guilty plea to a trio of vehicular-manslaughter charges. "Good luck to all concerned."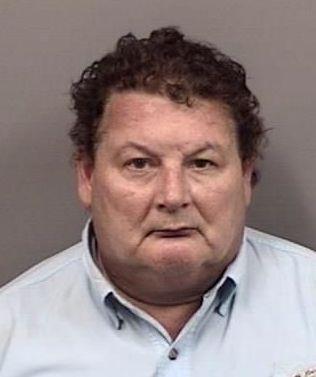 James Brown, who represents Sawhill alongside lawyer Charles Vaughn, asked Howard for a continuance because he's expecting to get a report within the next 60 to 90 days from an expert witness tasked with reconstructing the fatal head-on collision from Dec. 24, 2019.
Brown said prosecutors also might want to depose the witness after  their findings are published.
Assistant State Attorney Patricia Diaz didn't object to Brown's request.
It's alleged Sawhill, of Land O' Lakes, tried to overtake five northbound vehicles in a no-passing zone before his white Toyota Highlander struck a southbound Kia Optima on South Pleasant Grove Road, south of East Amy Lane.
Emergency responders pronounced the Kia's three occupants — 62-year-old Amalia Gomara, of Dunnellon; 86-year-old Clara Adela Gorrin, of Hialeah; and 85-year-old Nilda Cordovi, of Pembroke Pines — dead at the crash scene.
Motorists stopped to help Sawhill escape from his Highlander, which caught fire. Sawhill was hospitalized with serious injures.
After Florida Highway Patrol troopers arrested Sawhill in November, prosecutors charged him with three counts of vehicular manslaughter.
Sawhill posted bail in December on a $90,000 bond, releasing him from custody. If convicted as charged, he could be sentenced to up to 45 years in prison.
Chronicle Staff Writer Buster Thompson contributed to this report.