An appeals court ordered the recusal of Citrus County Circuit Court Judge Richard "Ric" Howard from presiding over Marc Mediate's resentencing for a woman's abduction and sexual abuse from 1986.
Judges with the Florida 5th District Court of Appeal filed an opinion Friday, Nov. 19, finding Howard has already decided how to punish 53-year-old Mediate before considering required evidence about the nature of the crime Mediate committed when he was 17.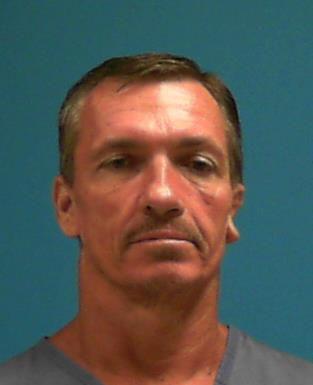 Mediate is due to have a judge review the life sentence and concurrent 30-year prison term Howard in March 2019 ordered him to serve.
Appeals judges ruled in favor of Mediate's request — or writ of prohibition — to have Howard removed from presiding over his case because of what Howard said about Mediate during his last sentencing hearing.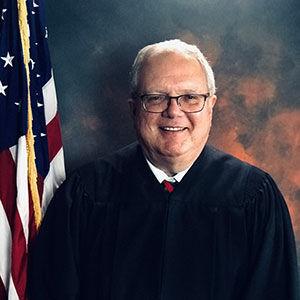 "We find these statements would reasonably cause a litigant to fear that the presiding judge has predetermined the appropriate sentence," the opinion states. "Accordingly, we grant the petition for writ of prohibition and remand this case for assignment to a different judge."
A new judge has yet to be designated to Mediate's case, which is set for status hearing Jan. 12.
On Easter night, 1986, Mediate and his accomplice, then-24-year-old Edward Lindsay, abducted a then-18-year-old woman at gunpoint from along Citrus County Road 488.
While the other drove the woman's truck toward the Florida Panhandle, Mediate or Lindsay took turns sexually abusing the woman before they left her bound and blindfolded at a Taylor County cemetery.
After breaking free, the woman flagged down a passing motorist. She later identified Lindsay and Mediate for authorities, who charged the pair in May 1986. 
A judge ordered Mediate in September 1986 to serve a life sentence for the woman's kidnapping, and consecutive 30-year sentences for each of his four sexual-battery charges. Lindsay agreed to a plea deal, and was sentenced to 14 years in prison.
A U.S. Supreme Court ruling from 2010 qualified Mediate to have another sentence, finding it unconstitutional for judges to sentence a juvenile to life for a non-homicide offense without taking their background, mentality and potential for rehabilitation into account.
Mediate challenged Howard's first sentence for him from November 2011, and was awarded in 2017 to have another revised punishment.
Howard in March 2019 ordered Mediate's current prison term, which required Mediate to have his sentence reviewed in 20 years, retroactive to when he was sentenced in 1986, meaning he immediately became due to have Howard revisit his latest sentence.
Mediate filed motions in the summer of 2021 to have Howard recuse himself over what Mediate claimed were prejudicial comments the judge made during the March 2019 sentencing hearing.
Howard denied the motions because they were legally insufficient, prompting Mediate and his lawyer, Assistant Public Defender Ed Spaight to file a writ of prohibition with the appeals court.
Appeals judges found Howard's words warranted his "disqualification."
They specifically took issue of when Howard said Mediate "is an older, dedicated unrepentant rapist (who is) driven to sexually (and who) has a low possibility of rehabilitation" and "is and will remain as long as lives, irredeemably incorrigible."