William Olsen Jr. and Dorothy Ball-McDuffie were free from cell bars for roughly four months before their recent arrests for the alleged invasion of a local home and kidnapping of its owner.
Ball-McDuffie, of Summerfield, was released Aug. 2 from Marion County's jail following the 40-year-old's sentence for charges stemming from drug possession and probation violations, according to the jail and court filings.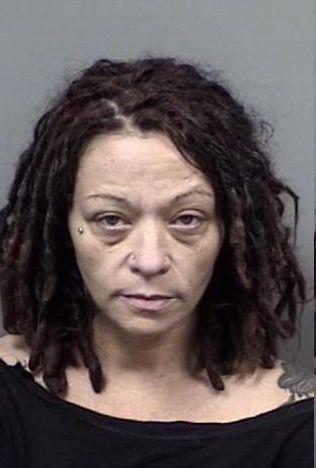 Olsen, a Daytona 29-year-old, was freed Aug. 20 from state prison after serving a three-year sentence for buying a gun as a felon, Florida Department of Corrections records show.
Now, in Citrus County, the couple faces felony accusations they orchestrated the Dec. 27 break-in of a house off of East Quail Court near Inverness to rob a safe. 
Arrest reports state Olsen used a pistol and pocketknife to strike and cut the 65-year-old homeowner to get the safe's code, but was unsuccessful.
Olsen then left the resident unconscious and with traumatic injuries, including a nearly severed finger, and loaded the safe into a truck.
When Olsen, Ball-McDuffie and 14-year-old girl witness began to drive away, the safe fell onto the driveway. 
Citrus County Sheriff's Office (CCSO) deputies later pulled the couple over and arrested them following investigations into their statements and from other witnesses.
Olsen was charged with burglary with battery, kidnapping with intent to do harm, armed robbery and preventing a person's communication to law enforcement. 
Ball-McDuffie was charged with tampering in a felony proceeding, abusing a child without harm, burglary with battery, kidnapping with intent to harm and armed robbery.
Olsen and Ball-McDuffie will be arraigned on their respective charges Jan. 13, court records show.
Daytona Beach Police Department officers also apprehended 33-year-old Jessica Hill, of Dunnellon, Dec. 28 during a traffic stop in which Hill was allegedly driving the Inverness homeowner's stolen vehicle.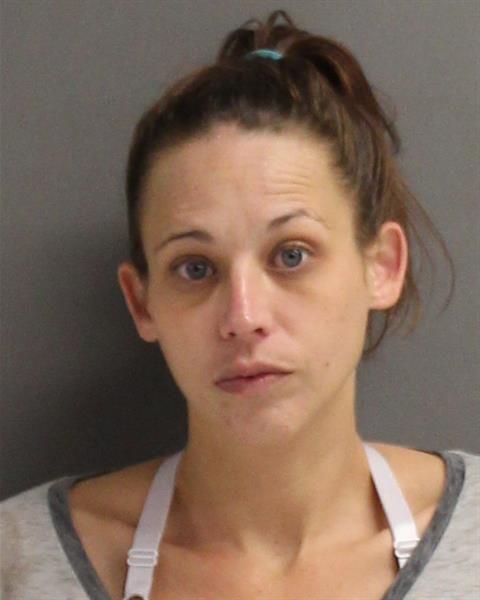 After confirming Olsen and Ball-McDuffie were traveling with a 9 mm Hi-Point pistol, which was used during the alleged burglary, CCSO deputies charged the couple Thursday afternoon with possessing a firearm as convicted felons, according to arrest reports.
Court and department of corrections records show Olsen had been convicted and sentenced August 2016 in Marion County to three years in prison for possessing a firearm as a felon.
Olsen bought a 12-gauge shotgun in November 2015 from an Ocala pawn shop after his March 2012 release from a three-year prison sentence that began in December 2009 for aggravated assault and unarmed robbery offenses from March 2008, according to records.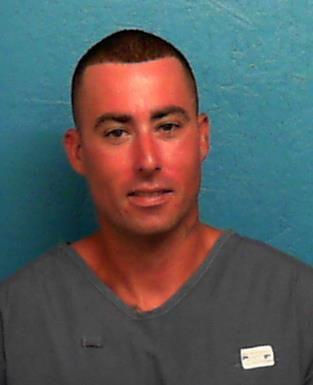 According to Marion County court filings, Ball-McDuffie pleaded guilty in October 2006 to a felony grand theft charge from August 2006, in exchange for three years of probation.
Ball-McDuffie then violated probation in January 2008 for not completing her community service hours and not paying supervision costs. A judge in October 2009 sentenced Ball-McDuffie to a year in prison as a result.
Prosecutors at the State Attorney's Office in Marion County issued a warrant for Ball-McDuffie's arrest in March 2017 after she stole a woman's debit card and tallied a total $441.30 in transactions. 
After convicting Ball-McDuffie in September 2018 for the grand theft and fraudulent use of personal information, a judge ordered Ball-McDuffie to serve two years of probation.
Another warrant for Ball-McDuffie's arrest was issued in October 2018 for organized fraud and grand theft, charges the State Attorney's Office in Marion County would drop a month later.
However, when Marion County Sheriff's Office deputies were apprehending Ball-McDuffie under the warrant at an Ocala plaza, they found her carrying cocaine, lorazepam and methamphetamine, according to the arrest report.
For the narcotics and probation violations, Ball-McDuffie was ordered in January 2019 to serve a 364-day jail sentence and three years of probation, court filings show.
As of Friday morning, Olsen, Ball-McDuffie and Hill remain in custody, according to the Citrus and Volusia County jails.