Joseph Allan Bubb, the Floral City Man accused of burning down a busy Sleepy Hollow Resort earlier this year, was a no-show for his trial Tuesday morning.
Bubb's lawyer, Assistant Public Defender Luke Waatti, told Circuit Court Judge Richard "Ric" Howard he last spoke to his 61-year-old client on Friday, but hasn't heard from him since.
"I talked to him on the phone several times," Waatti said.
A Floral City man accused of lighting a fire that burned down the Sleepy Hollow Resort on a busy January night stands trial next week.
Howard called Bubb using a number Waatti said was Bubb's cellphone, but there was no answer, and bailiffs also shouted Bubb's name numerous times in courthouse halls.
After hearing no response or showing from Bubb, Howard issued a warrant for his arrest on a third-degree felony charge of failing to appear for court. If Bubb is apprehended, he'll be jailed without bond.
Also postponed was Bubb's scheduled trial this week for the Jan. 11 blaze that burnt down the Sleepy Hollow bar and restaurant in Floral City. Customers inside were able to escape unharmed as the fire spread.
The Sleepy Hollow bar was closed for two years when Bonita Tholund decided that was enough.
Prosecutors with the State Attorney's Office in late-May filed information in court directly charging Bubb with a first-degree felony charge of arson to an occupied structure. Citrus County Sheriffs Office deputies apprehended Bubb on May 21 after an arrest warrant was signed.
If Bubb is convicted at trial, Howard could sentence him to up to 30 years in prison.
Assistant State Attorney Kevin Davis asked Howard on Tuesday to issue an order prohibiting Bubb from contacting listed witnesses, which the judge granted.
A Friday night fire that gutted a Floral City restaurant and bar is being investigated as possible arson.
Howard reassured the victims in his courtroom that absconders typically won't come after them.
"Most times they put the covers over their head and hope it goes away," he said. "Well, it won't."
Crystal River woman changes not-guilty plea for 11 years in prison
Alicia Marie Dumal, of Crystal River, at her Tuesday court hearing pleaded no contest to trafficking in 28 grams of methamphetamine in exchange for between 7 and 11 years in prison.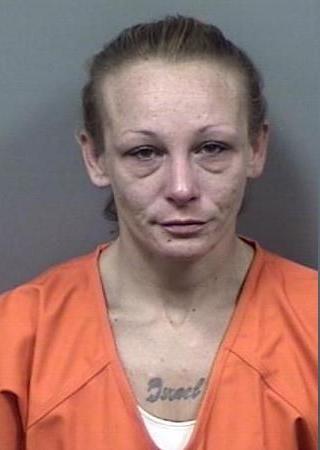 Howard adjudicated Dumal guilty and sentenced the 33-year-old in accordance with her negotiated plea offer between her lawyer, Waatti, and Davis.
Having between 28 and 200 grams of meth is punishable with a minimum-mandatory prison term of 7 years, per state law.
Citrus County Sheriff's Office deputies charged Dumal during a July traffic stop in Beverly Hills. According to her arrest report, Dumal pulled a baggie of meth from her pants when police questioned her and the other three vehicle occupants.
Davis told Howard that Dumal's driver and then-boyfriend, Isreal Eduardo Piedra, more than likely owned the meth, but Dumal was prosecuted because she possessed the narcotic at the time.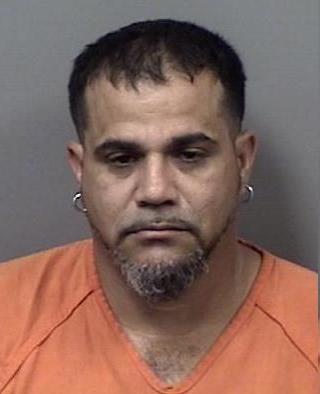 According to court records, 42-year-old Piedra, of Crystal River, faces two unrelated drug-felony cases from July and August that involve meth, and has a court hearing Nov. 20.