Accusations of witchcraft and spells led to the arrest last week of a Port St Lucie man and charges that he fired a gun at a car.
Citrus County Sheriff's Office deputies arrested Saturday Michael Castillo Carvajal, 40, of 613 SE Starfish Ave., Port St Lucie, after victims said he fired a handgun into their car, according to the arrest report.
Deputies charged Carvajal with three counts of aggravated assault with a deadly weapon without intent to kill.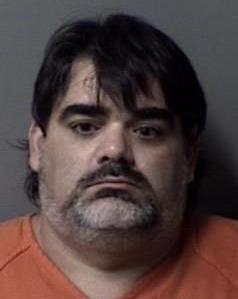 The two victims told deputies that Carvajal and others were at a West Parkview Drive home in Dunnellon at about 4:45 p.m. Saturday and were hosting a Santeria religious ceremony. The first victim told deputies she was to pick up a friend from the home but was afraid to go there because Carvajal believed she was a witch and had cast a spell on him, according to the arrest report.
She told deputies she parked her blue Lexus sports utility vehicle away from the West Parkview home and walked close to the house and waited for her friend to come out. She told deputies that the second victim came out and they walked together to the first victim's car, according to the arrest report.  
The two got into the car, but soon later switched seats. When they did, they saw a silver Chrysler passenger car belonging to Carvajal fast approaching them, according to the arrest report. The victims told arresting deputies that he blocked them in with his car, got out and leveled his automatic pistol at the passenger window where she was sitting and from about 20 feet away fired a single round, according to the arrest report.
The second victim, who was also in the first victim's car, confirmed the events to the deputy. She also told deputies the group was practicing Santeria and the group considered the first victim a witch and they disliked her because of it.
Deputies arrested Carvajal and took him to the county jail. His bond was $6,000.