Less than two weeks after a pair of 11th-grade students at Seven Rivers Christian School tested positive for COVID-19, prompting school officials to quarantine a total 23 teens or a class of juniors, the private Christian school in Lecanto is shuttering its brick-and-mortar school for at least two weeks, the school's headmaster announced Monday, Sept. 7, 2020, to faculty and staff.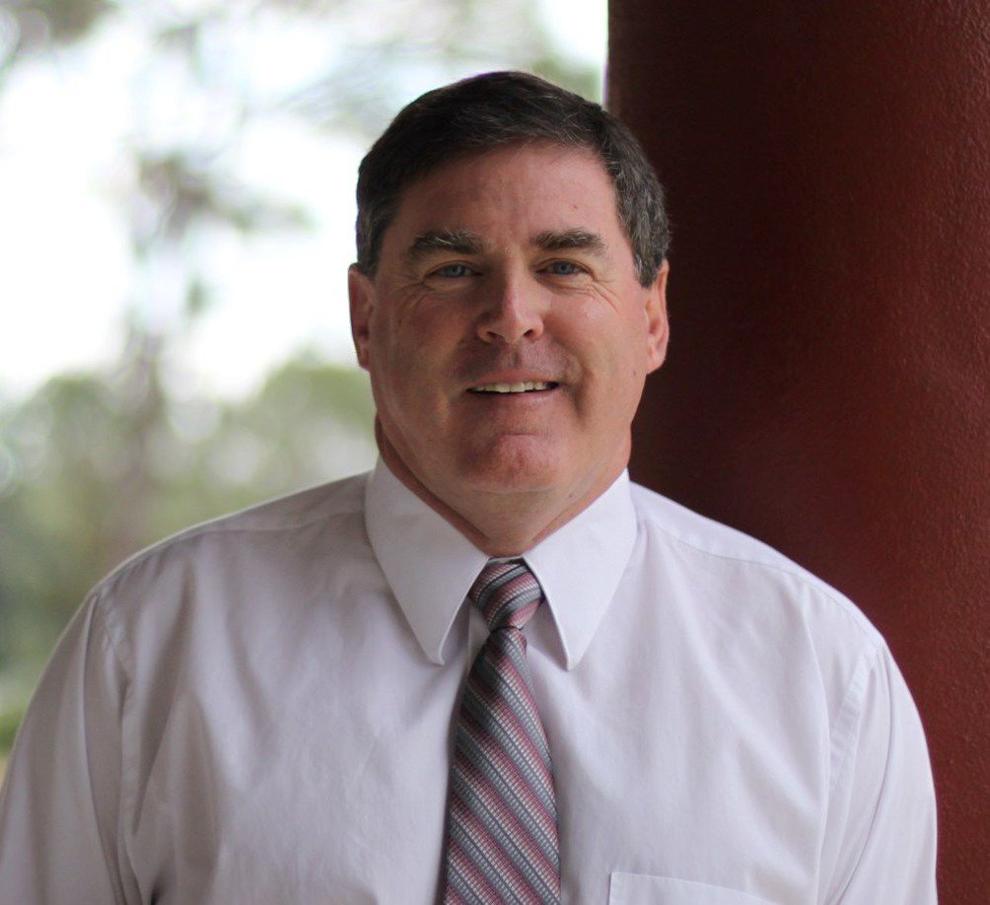 "Today, we learned that a fourth member of our faculty has tested positive for COVID-19," Headmaster Dana James wrote. "Fortunately, none of those faculty members are experiencing serious symptoms, and we have not had any additional students test positive."
However, James said, "it is our judgment this represents a Level 6 event and thus out of an abundance of caution, we will close the day school" until Monday, Sept. 21, 2020.
"It's simply the level at which there are positive tests in different cohorts across different buildings," said Wendy Cash, the school's director of advancement, grammar instructional specialist and spokeswoman. "So in our current situation, we have four teachers who have tested positive with COVID — three in one building and one in another building.
"That, to us, indicates a level six according to our containment protocol. We are quite thankful that these four teachers are experiencing very mild symptoms and that that's far we don't have any additional positive cases among our students." 
SRCS faculty will put lessons and assignments on Google Classroom on Tuesday, Sept. 8, and the online school at Seven Rivers will start Wednesday, Sept. 9. The school will be open Wednesday for material pickup, and parents will receive more specific information from each student's teacher.
Prior to returning to the in-person education Monday, Aug. 17, 2020, Seven Rivers had been preparing to do as part of its three-chapter response plan to COVID-19: prevention, containment and case record-keeping.
"We planned for this very situation so we are quite ready to seamlessly transition for a very short period, to virtual school and then, according to the email from our headmaster return back in around a couple of weeks," Cash said.
Part of that plan included the purchase eight Swivls, which were affixed atop a 6-foot pole, with an iPad clipped above the device and connected to its camera displayed a live video and audio feed of any teacher's lecture to be seen online if a student needed to be taught from home.
"Yes it does seem that we will 'get to' try out our technology," Cash said. "There are a variety of ways that teachers will be able to extend instruction to our students.
"All teachers are using the platform, Google Classroom, through which to send and receive lessons, upload video … either from the Swivl, or QuickTime/YouTube videos that the teacher makes. We also can, of course, use Google Meets to meet live with our students as well as zoom. Teachers will have the flexibility to use the technology that best suits their needs and that they are the most comfortable with."
In addition to temporarily suspending brick-and-mortar learning, James announced all athletic practices and games are canceled during the closure period.
Seven Rivers' football team was coming off its season-opener Friday, Sept. 3, against Trinity Christian Academy in Deltona. The Warriors fell, 14-2, and were set to begin preparations for its Week 2 matchup against Central Florida Christian Academy in Ocoee.
The school's volleyball team, Class 2A state runner-ups a year ago, were scheduled to begin its season today against Hernando Christian Academy at home.
Seven Rivers Christian School teacher Mindy Weed paced around her sixth-grade class of stude…
"Please pray with us for the healing of our staff members and that these measures will prevent the spread of COVID-19 in our school community," James said.