When the Citrus County School District opened enrollment for its Citrus Virtual School in mid-June, its administrators thought between 300 and 700 students would register.
After the enrollment deadline ended Monday, July 20, 2020, roughly 2,500 students — around 15% of district pupils — signed up to start their next school year through the district's online education system, taught by local teachers using Florida Virtual School curriculum.
It's a sign more families are becoming wary over sending their children to brick-and-mortar campuses as COVID-19 cases surge across Florida.
"That's driving that change more than anything else," Assistant Superintendent of Schools Mike Mullen told the Chronicle July 21.
Citrus County reported 150 novel coronavirus cases on June 15. By July 21, the county documented a total 874 cases, according to the Florida Department of Health.
With more students wanting to be taught online, it's a priority of the school district to make sure there's enough interested and capable teachers available to educate them.
Interviews and screenings have been ongoing to move district teachers from face-to-face to virtual schooling. 
Eligible teachers for Citrus Virtual must have a teaching certificate, but educators who are certified to teach in multiple subjects and have experience teaching online are preferred.
"There's not a 'virtual certification,'" Mullen said, "but we're looking at virtual qualifications."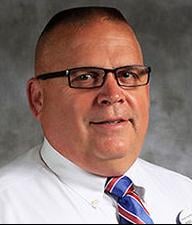 Once those teachers become full-time virtual educators, the school district will shuffle around its other teachers to fill those openings.
"It's a matter of realigning our resources," Mullen said.
Mullen said the school district isn't expecting to hire outside teachers to accommodate the personnel changes tied to the student migrations.
"We're just moving students around," he said, "we're not adding more."
To handle its roster of online students, the school district needs around 34 elementary teachers and between 10 and 16 middle school teachers, Mullen said.
It's not yet clear how many high school teachers are needed for Citrus Virtual since some courses, compared to lower grades, aren't taught for the entire school day.
This means some educators will teach part of their day on Citrus Virtual and the rest in physical classrooms, Mullen said.
Enrollment numbers could change more if the Citrus County School Board decides during its emergency meeting July 22 to postpone the first day back to school on Aug. 10.
Mullen said enrollments could also fluctuate if school board members also opt to mandate mask-wearing for district students and staff.
Depending on the board's discussions and decisions, the school district might reopen Citrus Virtual enrollment to give families another opportunity to register their children for online education, Mullen said.
Mullen said if there is a first-school-day postponement, it won't be to see if COVID-19 cases decrease but to give district employees more time to plan and prepare.
"There's a lot of logistics involved here and people don't realize that," he said. "It's just not a simple process."
However, Mullen noted, any deadline extension will further delay when district and school administrators can finalize their teachers' assignments and schedules. 
"Everything's driving each other and everything's connected," he said.
Distributing internet-capable devices to Citrus Virtual students who need them will be another logistic for the school district to handle.
"Some parents may choose household devices," Mullen said.
Mullen said families will be responsible to get internet access, which Spectrum and Century Link offer at low costs for qualified households. 
Citrus Virtual students must commit a semester to their online studies before they decide to transfer to a brick-and-mortar school. They're also not eligible to receive free or reduced school meals.
Virtual school students who are also enrolled in the district's International Baccalaureate Program or in one of the high school's health, art or computer science academies will be able to take their required IB and academy courses face-to-face in a hybrid class schedule.
"We don't want that kid to miss out on the program of study they've chosen," Mullen said.
Students entering Citrus Virtual as a senior will also be allowed to participate in their respective high school's graduation ceremony in the spring, Mullen said.
Depending on its success, popularity and need, Citrus Virtual School could remain a part of the school district well beyond the upcoming school year.
"It's just something it's going to stay with us, Mullen said, "but it might not be that big in the future."