A handful of Citrus County School District administrators sat around a conference table covered with paperwork, laptops, cellphones and cups of coffee.
Sitting a chair apart, they brainstormed strategies and walked through scenarios on how to bus, feed and teach students in the midst of a pandemic.
There is a plan out from the Centers for Disease Control and Prevention (CDC), recommending a phase-by-phase approach to keep students healthy when campuses reopen amid COVID-19.
Gov. Ron DeSantis and Florida Department of Education (FDOE) Commissioner Richard Corcoran also introduced their "Reopening Florida's Schools and the CARES Act" plan, which lays out a federally-funded path to reopen schools in the fall.
"Working with the department of education, working with the superintendents, we've been able to provide a roadmap to announce the return of our schools to on-campus instruction," DeSantis said at a Thursday, June 11, 2020, press conference.
"We're going to be smart, we're going to be safe," Corcoran said alongside the governor. "We want schools fully open in the fall …They're not at a low-risk, they're at extremely low-risk at not only contracting (the virus) but even spreading it."
However, much of that federal and state guidance for schools to follow has a hefty price tag and requires major policy changes for local education officials to figure out.
"We're going to follow the CDC guidelines; they're the experts," said Jonny Bishop, assistant superintendent of business and support services for Citrus County schools. "The question is: can we afford what it takes to follow those guidelines?"
"They're just telling you what's the safest way to do something," added Mike Mullen, assistant superintendent of school operations, "and it's not necessarily up to them, it's up to us to try and figure out logistically how to make that happen."
There are many concerns the Citrus County School District is trying to solve as it plans for the first day of school on Aug. 10, 2020.
Here are the biggest issues facing local public schools:
Keeping students separated on a bus to school is possible, but having enough buses and drivers to transport them is almost impossible.
"The cost impact is tremendous," Bishop said.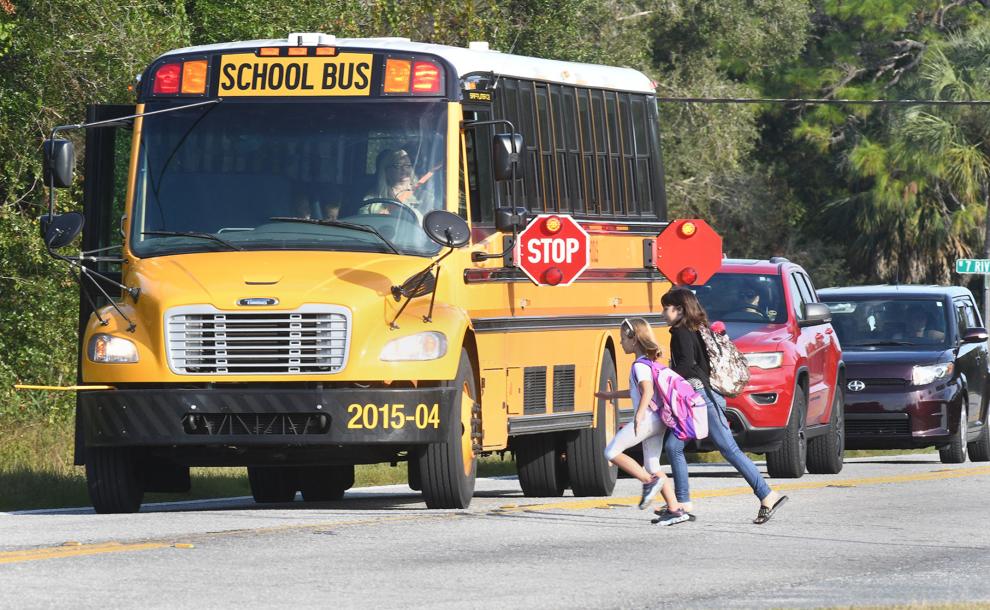 Under the current social-distancing rule of 6 feet, 13 children could ride a school bus, which ordinarily seats roughly 70 elementary students and 50 middle/high schoolers. 
In order to have 13 students per bus, the school district would need to increase its fleet from 195 buses to 428 at an estimated cost of $32 million, Bishop said.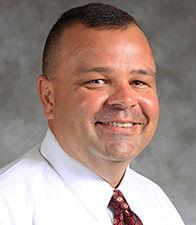 Bishop noted it also takes between 7 and 9 months, or longer, for an ordered school bus to be delivered.
If distancing restrictions relaxed and 26 students could sit on a school bus, 217 total buses would be needed for roughly $5 million, Bishop said.
Hiring more bus drivers, which the school district had trouble doing before COVID-19, will also be a dilemma. Bishop said the district has 134 drivers on its payroll.
Florida's plan suggests school buses align their routes with class schedules, keeping students who would spend the most time together during a school day with each other.
Bishop said shuttling handfuls of students would be a long work day for his drivers.
If schools can't distance students in cafeterias, delivering food to classrooms is an option, according to the CDC's plan.
However, there are problems with making that happen.
Bishop said students with food allergies are alerted at cafeteria registers if they're about to buy a harmful ingredient, and setting up registers for each classroom won't be feasible.
"We're trying to come up with alternative ways for students to go through point-of-sale areas and still meet CDC guidelines," Bishop said.
Having teachers shuttle students to and from cafeterias is also problematic because educators are contractually required to have duty-free lunches.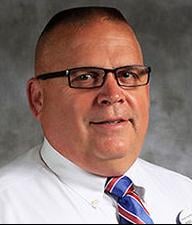 "Supervision becomes an issue," Mullen said, adding the school district would need to negotiate with the Citrus County Education Association, or teachers union. 
Gone will be the days of students huddled in groups to work on a class project. 
Unessential furniture taking up space in a classroom will be removed to make way for more desks, spaced 6 feet from each other.
State law limits elementary, middle and high school class sizes to 18, 22 and 25 students, respectively. 
"We don't have classrooms big enough for 25 people if they're 6 feet apart," Mullen said.
Mullen said schools would need more classrooms and teachers if there are fewer students per classroom, but the needed educators wouldn't be hired in time.
"We still have open teaching units … even if we came up with enough money to hire teachers, they're not there," Mullen said. "There's a lot of people out of work, but not a lot lining up to become bus drivers or teachers."
There is a suggestion to have students come to school on alternative days.
However, district officials said that would be unfair for working parents who'd have to stay home and watch their children on the days they're not at school.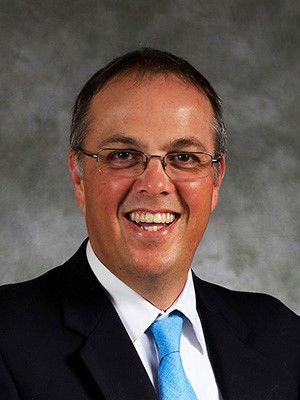 "We're looking at this from a parent-perspective," district chief academic officer Dr. Scott Hebert said, noting social-distancing rules could change by August.
FUNDING & STAFF POSITIONS
Citrus County School District officials don't foresee any mass layoffs because of a lack of funding from state and local funding sources dealing with COVID-19.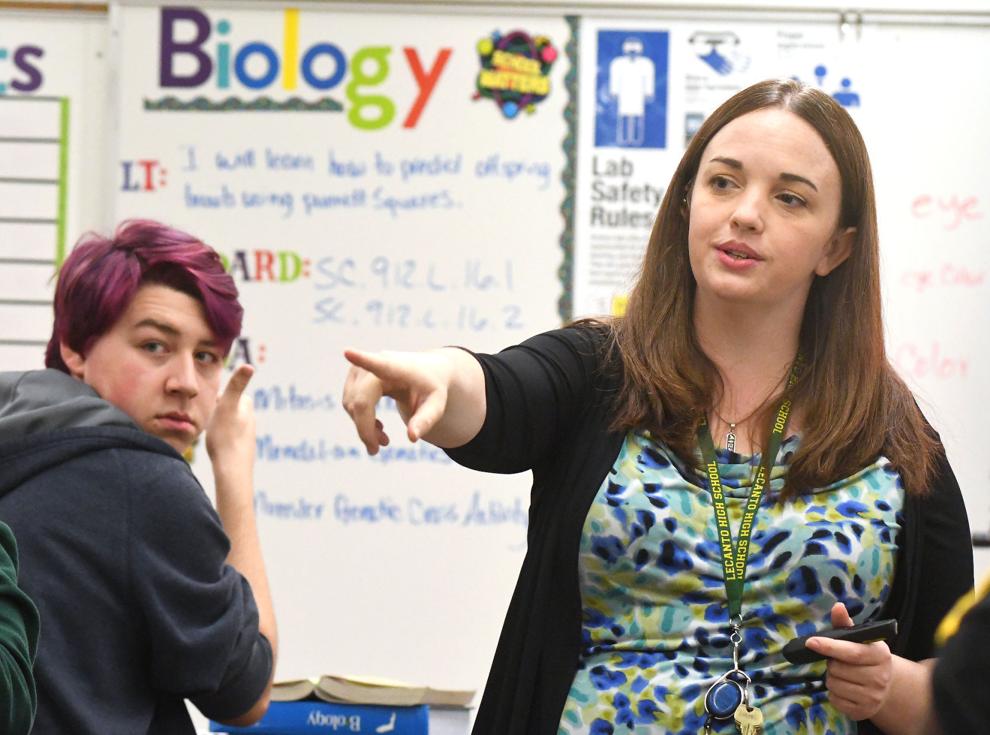 "The only way we'd have to reduce staff is if we lose students," Mullen said, explaining the district receives most of its money based on the number of its full-time enrolled students. "We're hopeful we don't have to relieve any of our staff."
Mullen said other school districts are in jeopardy of cutting staff because they're funded in part by sales tax, which the COVID-19 emergency impacted.
"They have a sales tax, we don't have a sales tax," he said. "Sales tax is down right now, so they're losing that extra money … and they're going to have to cut back."
Bishop and Mullen said the school district continues to tally its COVID-19 spending so it can apply for relief. 
Through the state's Elementary and Secondary Schools Emergency Relief, of the federal CARES Act, Citrus County schools are estimated to get $4.2 million to help with COVID-19 costs.
Mullen said he's grateful for the extra money, but hopes the school district doesn't lose funding elsewhere in its budget.
"In the past, if we got money for something special, somebody somewhere along the budget takes it out of somewhere else," he said.
Almost half of the $500,000 the Withlacoochee Technical College is receiving from the state's relief fund has made it, with close to 90% of it being used to benefit students, Mullen said.
DeSantis' $173 million Governor's Fund and the FDOE's $77 million share of the CARES Act will be used in part to help close learning-achievement gaps, which widened after schools closed in the middle of studies.
Hebert said the school district could spend between $50,000 and $60,000 on a program to assess each students' achievement gaps when they return to school.
Unfortunately, Mullen said, many of the school district's ideas, plans and strategies are up in the air, and prepping schools as storm shelters for hurricane season is also on the radar.
At the end of every week or so, another major recommendation comes from DeSantis or the education department, forcing school district staff to go back to the drawing board to revise.
"That's the frustration I feel," Mullen said. "People use the term, 'build a plane when you're flying it.' We're not even sure what kind of vehicle it is we're building yet, we just know it's moving."