For the past 18 years, on days that the East Citrus Community Center in Inverness opened its doors, Germaine Beeman was there — at 8:30 a.m. 
"To her, this was her job," said Carolyn Adanti, coordinator for the county-run senior center.
She helped serve the daily meals, taught newcomers how to play cards and did whatever needed doing.
Now 91, Beeman, whom everyone calls "Gigi," is also known as the "jigsaw puzzle queen," having put together hundreds over the years, and having scores of them displayed on the center's walls.
"She's been a fixture around here," Adanti said.
So, it was with tears all around that on Wednesday, Aug. 12, Beeman was surprised with a drive-by farewell party as she prepares to move back to Connecticut to be with family.
From her chair underneath the center's entrance awning, cars with well-wishers shouted their goodbyes as they slowly drove past.
"You are an inspiration!" Chuck Holden called to her.
As car after car slowed down so people could say goodbye, Beeman kept saying, "I don't believe this. All these people — I didn't know I knew so many people."
Because of the coronavirus pandemic, the senior centers across the county have been closed since mid-March.
However, county staff, such as Adanti, have continued to care about the people they serve, county spokeswoman Cynthia Oswald said Wednesday.
"This has been so disruptive to our seniors who need that sense of community," she said. "Our staff work hard to be innovative to come up with ways to continue providing that need for community."
When Adanti learned that Beeman was moving away, she only had a few days to put something together.
"We don't serve (daily) meals here anymore, but they do come and pick up their meals here," Adanti said." So, I just started making phone calls and told people to come a half hour early and make a parade."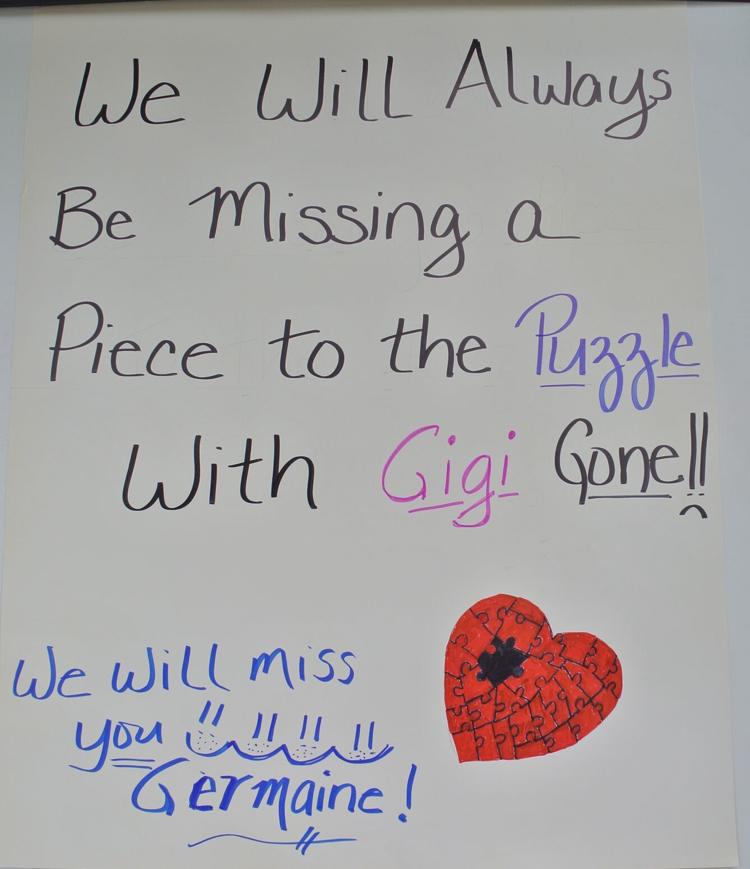 Beeman said she didn't expect a parade in her honor and had been thinking she wouldn't get to see her friends one last time.
"To me, this is a miracle," she said. "I think I'm going to start a new life up there. I'm going back to the same little town I lived in for many years — it's colder up there than here."
Janice Hale, the county's senior programs supervisor, said it was important to everyone that they do this.
"We all love her," she said. "We had to do something — she's part of our family."