You've got a great idea for a new business, have rented space in a local strip mall, hired a few employees and are awaiting customers to flock in the doors.
But new-business startups can be difficult. Even obtaining the proper licenses and forms can be challenging. Few people know you're in business and you don't have the money to advertise or promote.
This is where the Florida Virtual Entrepreneur Center (FVEC) comes in. You might be in Crystal River or Inverness, but this new online tool allows you to spread the word statewide and beyond.
The FVEC is a free online directory of resource agencies that serve Florida's business community. It acts as a mentoring resource. Companies can list their information on the site to help other entrepreneurs find local products and services.
It can be searched by county and by the stage of the business seeking assistance. A person can go on the FVEC site and find profiles of entrepreneurs statewide. It raises awareness of the local business and allows them to connect to a larger networking system.
Think of it as a one-stop shop to help entrepreneurs navigate through those rough start-up waters.
Jim Green, chairman of the Citrus County Business Alliance, said this is a great opportunity for local entrepreneurs to showcase their product and drive business their way. The FVEC chooses people locally to do a profile of their business and it shows up on the virtual site for all to see. The exposure is priceless, he said.
Green, also a mentor with SCORE Nature Coast FL, was responsible for making this a reality. Green pitched the idea at a CBA meeting to see if there was interest and a willingness for the county to pay the annual $2,500 subscription fee to be a member.
"There's no downside," Green said. "It's all upside."
Hillary Dube, owner of HNR Gun Works in Inverness, opened her business three years ago and — at Green's urging — became an FVEC member about one year ago.
She said it was one of the best moves she's ever made.
"If you don't own a small business, you can't imagine some of the things you're going to run into," Dube said. "This connects you. It's a way for other business owners to get in touch with other like business owners."
The online tool has helped her get customers and has expanded her reach, she said. And to gauge its effectiveness, the center sends her a monthly alert letting her know how many views she's received.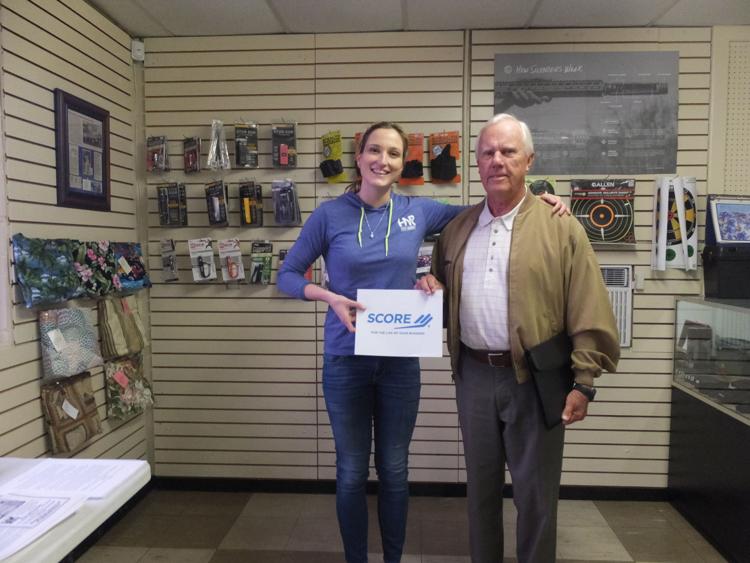 These days, it's almost a given that a business owner needs to use the Internet or social media in some form, she said.
Dube's advice to other entrepreneurs: Log on to the FVEC site and make a profile of your business.
"Take 20 minutes out of your day and just do it," she said. "Tell people your story. I think that's what people want to see."
Art Zimmet, program manager at the FLVEC, said this connectivity with others is a "critical piece of success."
"The FLVEC connects entrepreneurs to the resources they need to grow, to other entrepreneurs with whom they can share information and to other companies with which they can conduct business," Zimmet said.