Josh Wooten, president and CEO of the Citrus County Chamber of Commerce, told me something back during the early days of the pandemic – around late Match or early April – that many of the local small-business owners might not make it through the economic shutdown caused from the COVID-19 pandemic.
His words turned prophetic when two long-time establishments in Inverness – Little Italy and B&W Rexall Drugs - were forced to close due to declining revenues.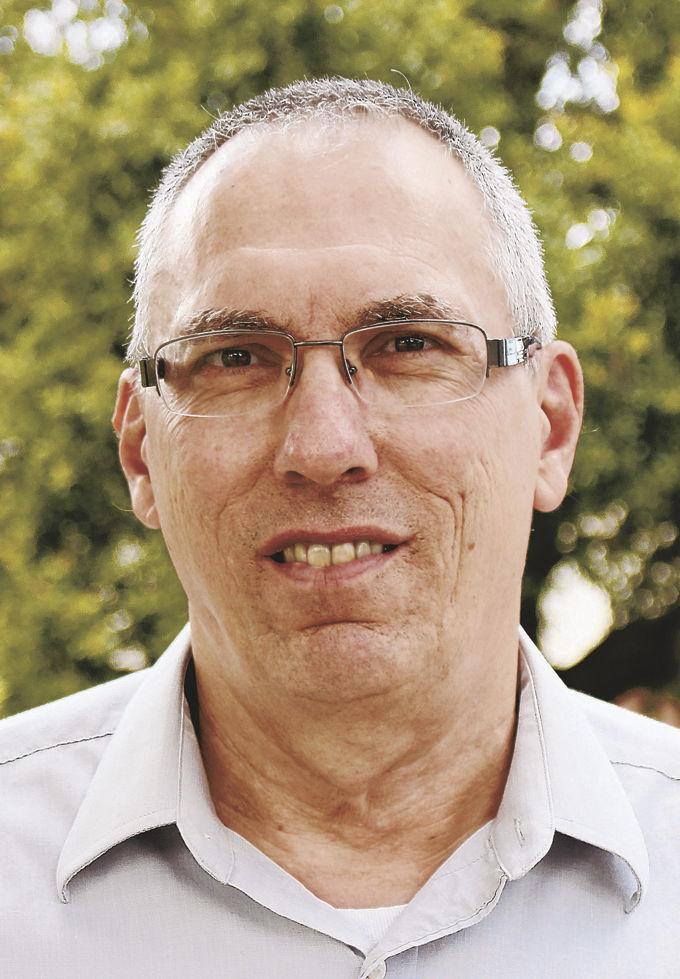 B&W Rexall Drug owner/pharmacist Ken Heimann closed the restaurant and gift shop part of his business and downsized to a new spot a block away with only the pharmacy.
It's sad to see mom-and-pop stores close, especially since they've been ingrained into the local landscape for so long.
The bigger chains – the McDonald's, the Home Depots and the 7-Elevens – they should make out fine. They have big corporate bucks to wait this out.
But smaller businesses don't have that luxury. And keep in mind, even before the pandemic hit, shoppers were doing more and more online shopping and grocery ordering – making it harder than ever for the mom-and-pops to make a living.
That's why I was glad to hear Citrus County received $129 million in federal Paycheck Protection Program (PPP) loans from April 20 to July 10, translating to 29% of the local workforce being employed by companies receiving that much-needed money.
Geared toward small-business owners, that money helps mom-and-pops stay afloat and keep workers on the payroll and off unemployment.
And there are other programs that are building up the revenue coffers of county small-business owners.
The federal Economic Impact Disaster Loan program  provides up to $2 million of financial assistance to small businesses or private, nonprofit organizations that suffer substantial economic injury as a result of the declared disaster, regardless of whether the applicant sustained physical damage.
Then there is the $6.5-million Citrus County CARES Act grant program county commissioners approved recently where already 200-plus business owners applied for grants of $7,500 to help pay bills or employees.
That money also comes from a federal program to help struggling businesses that were ordered by the government to either shut down or restrict capacity during the economic shutdown.
We don't know how long the "new normal" will last. But it's comforting to know there are programs available to help small-business owners during these troubled times.
At the beginning of the pandemic, I published the rules and regulations of the Paycheck Protection Program and the Economic Impact Disaster Loan Program. They bear repeating here:
1. What loans are available to help small businesses during coronavirus?
The Economic Injury Disaster Loan from the Small Business Administration (SBA).
The Paycheck Protection Loan (Part of the CARES Act).
2. How do I get these loans?
Apply for the Economic Injury Disaster Loan directly from the U.S. Small Business Association at www.sba.gov.
Paycheck Protection Loans are government-backed but will come from private banks. You should inquire at your local bank about these loans. Inquire also at www.sba.gov.
3. How much can I borrow?
The Economic Injury Disaster Loan from the SBA can be up to $2 million working capital for up to a 30-year term at 3.75% (2.75% nonprofits). Not everyone will qualify for that amount.
The Paycheck Protection Loans can be for 2.5 months of average payroll or $10 million — whichever is less.
4. Do I need to repay these loans?
You must repay the Economic Injury Disaster Loan from the SBA. Payments can be deferred for one year after the origin of the loan.
All or some of the Paycheck Protection Loan may be forgiven (converted into a grant). There are specific requirements about how you spend the loan and if you continue to employ your workers in order for it to be forgiven.
5. Can self-employed workers and freelancers apply?
Paycheck Protection Loans are available to 501(c)(3)s, self-employed, sole proprietors and independent contractors.
SBA Economic Injury Disaster Loans are available to small businesses and nonprofits (including faith-based) with fewer than 500 employees, sole proprietors and independent contractors.
6. Can you apply for both loans?
Yes. You can apply for and receive both loans.
7. Do I need good credit to qualify for these loans?
The Paycheck Protection Loan requires no collateral and no personal guarantee.
The Economic Injury Disaster Loans are given based on credit scores. No tax returns are required. You can borrow up to $200,000 without a personal guarantee.