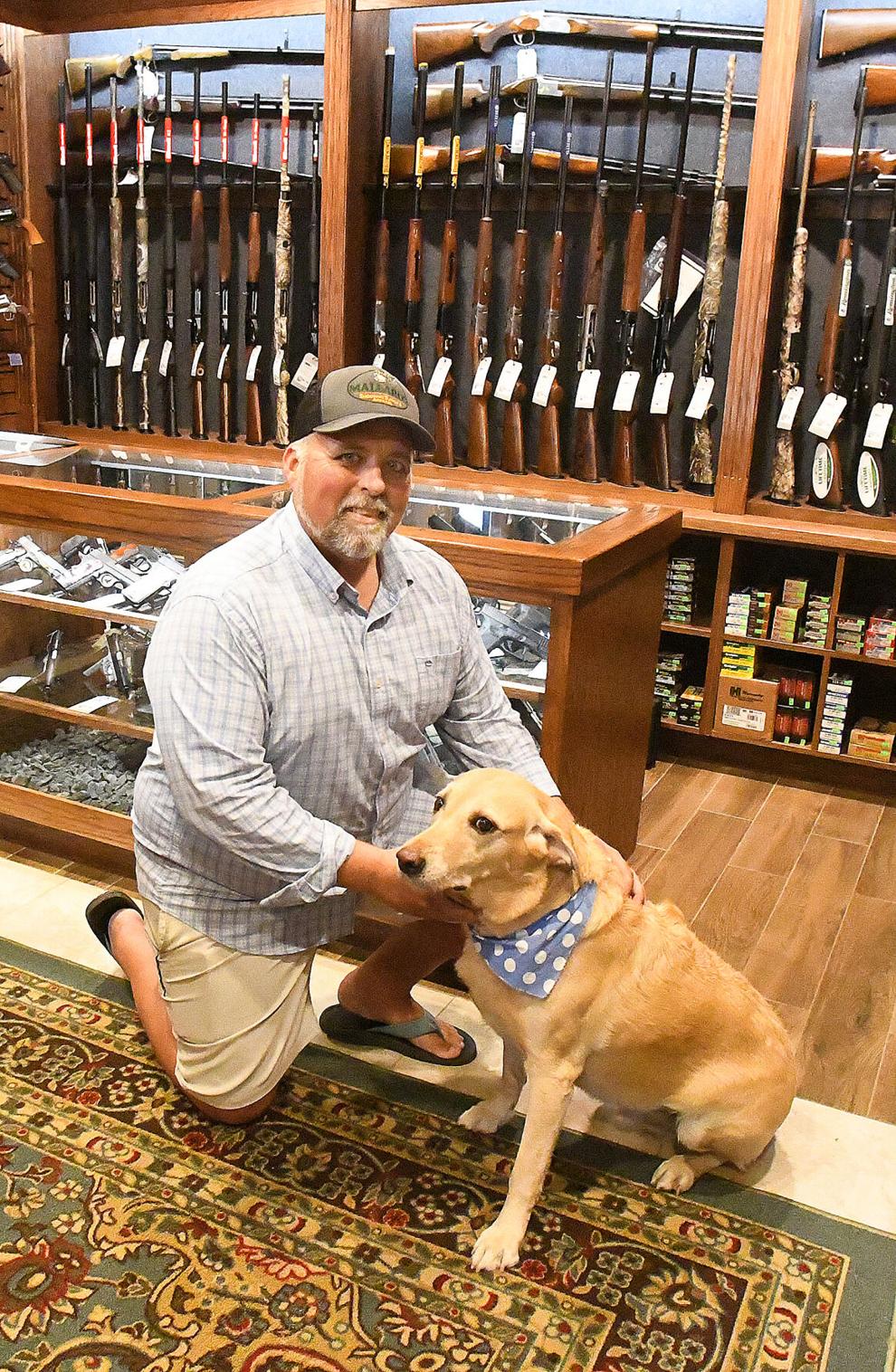 Chad Damron, who opened Mallards Shooting Supply & Apparel this month, said business has been great so far and he attributes that to the overall mood of the country.
The pandemic, civil unrest and an election year has prompted people to buy guns, he said.
"People are scared," Damron said. "We're seeing a lot of first-time gun buyers. Some are worried their Second Amendment rights might be taken away."
The Damron name is well-known in Citrus County. His dad used to own an auto parts store in Crystal River and his grandfather was a county judge.
Mallards is a small but compact store, filled with several duck-hunting shirts, a wide assortment of guns, ammo, optic equipment such as binoculars and range finders.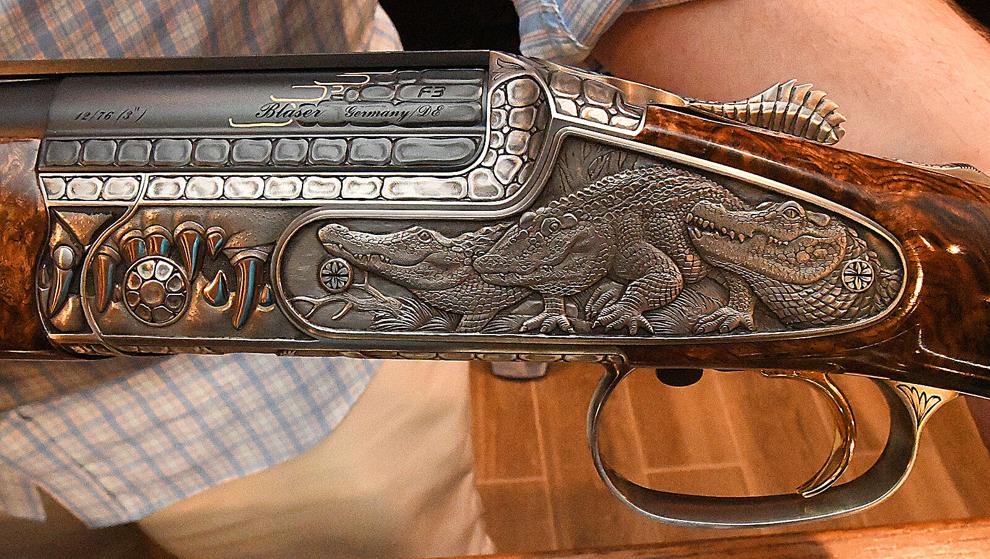 Ther store is located at 7928 W. Gulf-to-Lake Highway (State Road 44) in Crystal River. Customers will likely catch a glimpse of Apollo, Damron's yellow Labrador Retriever and store mascot. He takes Apollo on one of his many duck-hunting trips.
Damron said he doesn't plan on staying in the smaller store forever. He bought 8.5 acres, a quarter-mile east of his current spot, and hopes to build an expansive 65,000-square-foot facility, complete with indoor firing range. He will have room there for an expanded line of clothes, and not just hunting and shooting apparel.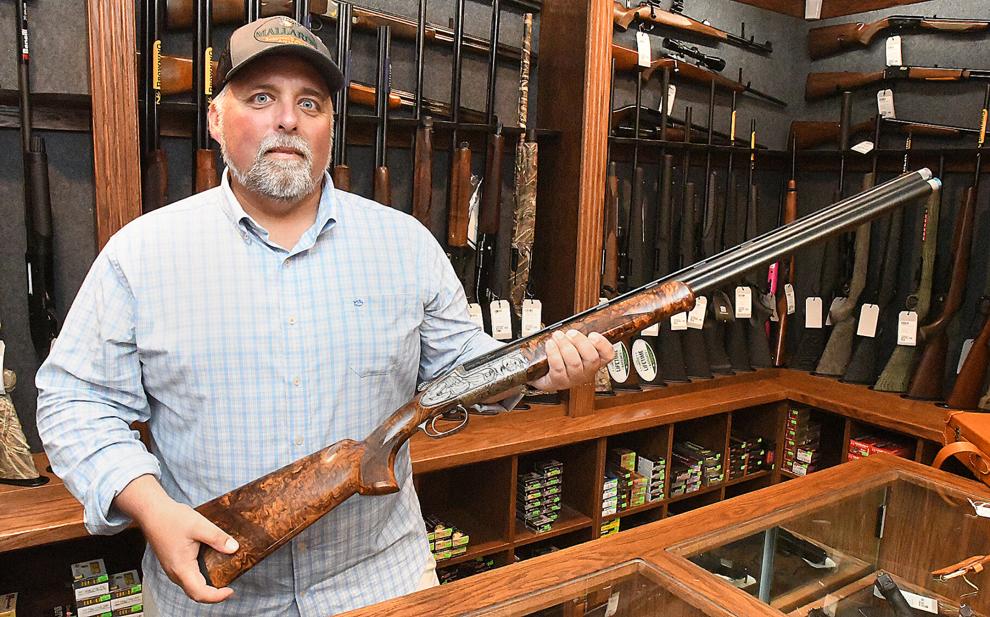 Damron said the pandemic has not stopped people from coming to his new store. On the contrary, he believes the current climate has spurred business.
Guns stores across the country are doing a brisk business.
"There is some scary stuff going on," Damron said. "People want to be able to protect themselves and their family."
Damron said he wanted to make his store non-threatening, a place the family can walk into and not feel nervous.
"I know that gun stores and guns in general can be intimidating for the new gun person," he said. "We wanted to take the fear out of that and make it a real pleasurable experience."
Florida already ranked among the top five states for gun sales starting out in 2020 and the numbers are climbing due to the coronavirus crisis.
The state ranked second in the nation for ammunition sales from Feb. 23 to April 1, according to Ammo.com