Neither rain nor sleet nor the coronavirus has prevented the Citrus County Veterans Service Office from helping veterans get assistance with government programs and the benefits to which they are entitled.
From the county building it shares off North Lecanto Highway with the Veterans Administration Clinic, the Veterans Service Office provides assistance that can range from helping veterans get disability benefits, to aiding a veteran's widow when her home's septic system fails.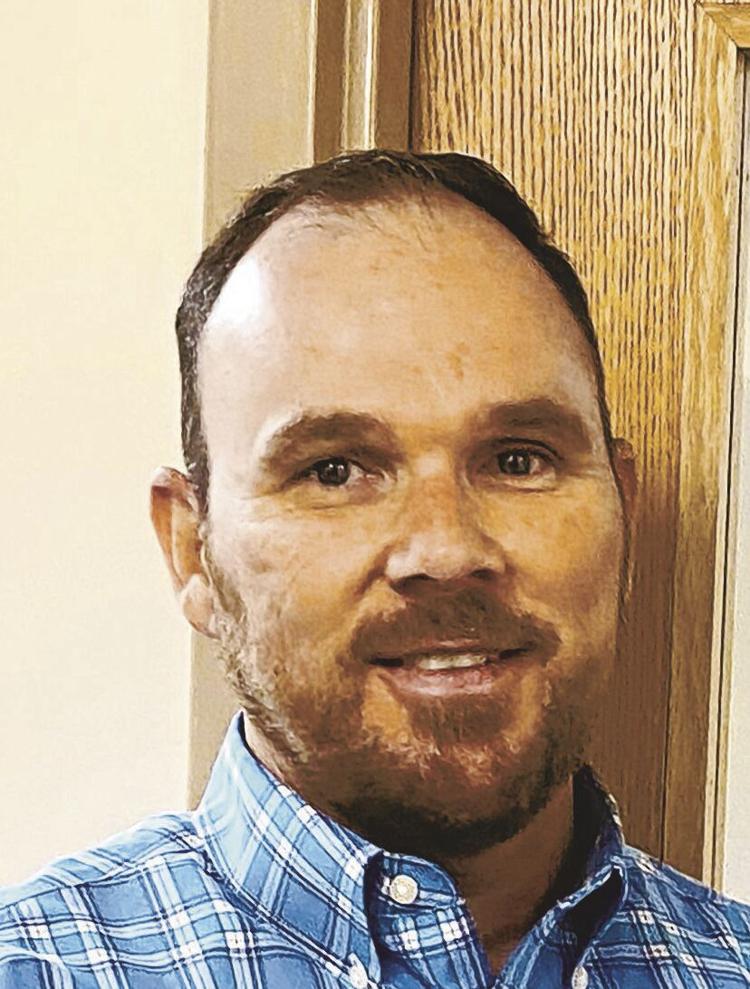 Veterans Service Officer Manager Philip Watson said his office has remained open during the virus, and safety measures and sanitation precautions are in effect. When you enter the building, your temperature is taken. Watson and the three other veterans service officers wear masks. Watson said they frequently use Lysol on equipment, and the janitors clean often and thoroughly.
During the month of February, before the virus had a local impact, 384 people visited the office. By May, the number had dropped to 106, but by June, the number had climbed to 158. About 30-40 people also call the office daily, and people have continued phoning during the virus, Watson said.
Although Watson recommends phoning for an appointment, the Veterans Service Office will see walk-in clients, he said.
Watson also suggests that veterans and their families not let this time of social distancing prevent them from filing the paperwork for benefits. In the best of times, it takes a while to process the papers, and the virus is slowing the government even more.
"Don't procrastinate," Watson said.
He explained that much of what his office does is help veterans apply for disability benefits. For example, a Vietnam vet who was exposed to Agent Orange may have a "presumptive claim" for certain diseases, such as prostate cancer, Watson said.
Marines who served at Camp Lejeune in North Carolina from the 1950s through the 1980s also may have a presumptive claim for certain diseases because there were toxic chemicals in the drinking water, according to Watson and a VA webpage.
Watson's office can help with paperwork, but the Veterans Service Office doesn't handle the medical aspects of cases. The Veterans Administration Clinic, at the other end of the building in Lecanto, handles medical issues, as do other VA clinics and hospitals throughout Florida — and the United States.
The county's Veterans Service Office is not affiliated or funded by the VA. It's funded through Citrus County, Watson explained.
However, it is Watson's job, and those of the other county veterans service officers, to know the ins and outs of VA and other veterans' benefits.
Veterans service officers may be able to help vets find information about qualifying for health care, about applying for VA home loans, about being buried at national cemeteries, or about asking the appropriate military branch if there is a way to change such designations as a discharge for bad conduct, Watson said.
His office may help veterans find information about military retirement, survivor's benefits, life insurance, or the clothing allowance that's available for some vets who have prosthetic devices. The veterans service office may help veterans and their families find information about burial benefits, about widows' or widowers' pensions, and about nursing home or in-home care, according to Watson.
The Veterans Service Office also tries to work with local organizations. Watson and his office have information about such groups as the Citrus County Veterans Foundation, which he described as "a group of guys who run a nonprofit to help vets." If a veteran can't pay his rent or has other problems, maybe the Foundation can help.
The United Way has a program, Mission United, that sometimes can be of assistance. There's a Veteran's Coalition in Inverness that runs a food pantry. There's CareerSource of Citrus/Levy/Marion counties that works to develop jobs and job training. The Nature Coast Ministries in Crystal River runs a dental clinic. Watson considers it his office's job to help vets know what resources are available.
That brings us to the septic system. Watson told how his office learned of a 90-year-old veteran's widow who needed her home's septic tank pumped out. He said Florida has a program, through the Florida Department of Environmental Protection, that will help homeowners with the costs of upgrading a conventional septic system to a more modern system. The goal is to protect Florida's groundwater. Watson's office helped the widow take advantage of this program.
Before the coronavirus hit, members of the Veterans Service Office also were doing community outreach, such as visiting shut-ins or speaking at schools. These activities have been curbed because of the virus, but veterans service officers still readily speak to people on the phone and welcome them at the Lecanto office, Watson said.