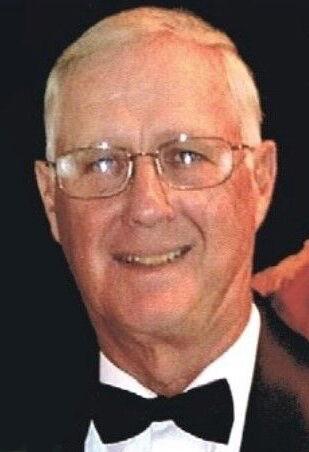 One of my favorite movies was the Clint Eastwood saga "The Good, the Bad, and the Ugly." Since viewing it, I have used that movie's events to describe many points in the life of my family while we served our country for nearly three decades and subsequent attempts to serve the community since retirement. I have decided to use the movie sequence to describe my experience as a veteran dealing with this pandemic during recent attempts to be vaccinated. I will, however, begin the movie's action sequence in reverse order.
THE UGLY
As everyone would agree, dealing with this pandemic is a total nightmare. Our family has had two immediate members contract the coronavirus and we constantly worry about others who are educators and healthcare workers, exposed on a daily basis. In our own house the worry is also fairly significant because both my wife and I suffer from cancer and other health issues that would make survival from contracting coronavirus possibly disastrous.
I have tried time after time to get my wife scheduled for the vaccine but, to date, it has been completely unsuccessful primarily because of the limited supplies currently available in Citrus County. As for me, after also being frustrated in the civilian health care area, I turned to the Veterans Administration (VA). Thanks to the Almighty, today (Monday, Jan. 18) I received my first injection of the two required and I'd like to relate my experience in not only getting it, but the trials and tribulations of achieving that success.
There is no consistency, whatsoever, in how the vaccine process is being administered in the VA around the country. In some locations appointments are required, while others order you to show up in a vehicle and wait your turn at a specific location to receive the vaccine. In some of those locations they are vaccinating only people over the age of 85, while others are doing it for those over 75.
Actually, I have met three veterans in the past few days who were well under 75 (one in his early 60's) and had been scheduled or actually received the vaccination from VA. Hearing that inconsistency, I contacted a County Veterans Service Officer who informed me vaccinations were indeed being given for those over 65 but I had to call the James A. Haley Veterans Hospital in Tampa to be scheduled. I did so and after about 20-30 minutes on telephone hold while listening to typical computerized boring music I was able to speak with an individual to request an appointment. I was informed there were three locations providing vaccinations and I chose the closet point, the New Port Richey VA Clinic. After answering several questions, I was entered into the VA computer system to be scheduled at that location and told the clinic would call me for an appointment. As we ended our conversation, I was suddenly informed there were no more appointments available in January and when the clinic did call me it would be scheduled for February. So, I would have to wait. It is now four days later and I still have not received a call from the New Port Richey Clinic.
THE BAD
Yesterday the VA blasted out an email to veterans about the Malcom Randall VA Hospital in Gainesville having the vaccine available for any veteran over 65 years of age but in order to obtain it you must be in a vehicle, without an appointment, between 8:30 a.m. and 3:30 p.m. today at their parking garage. I decided to make this attempt and arrived around 7:30 a.m. only to find several blocks of vehicles already lined up as they were being directed by security to weave in and out of the hospital parking garage area to a point where an interview would be conducted and nurses subsequently providing the injection.
As I sat there for hours, hundreds and hundreds of cars began lining up to my rear. No occupants were permitted to exit their vehicles, nor could while moving about 4 feet every 5 or 6 minutes in our parade. Needless to say, it was a mess. I finally achieved success, receiving my vaccine at 11:40 a.m. and sat in a recovery area for another 15 minutes.
During those four hours of sitting in the car, I joined the hundreds of others who experienced the boredom, frustration, vehicle breakdowns from hours of idling or constant engine restarts and the most difficult problem of all, no restrooms being made available until you reached the parade finish line. The hundreds of senior citizen veterans, many with health issues including serious bladder and bowel control issues, were forced to sit in their cars for hours on end. If you looked at ages of veterans in the parking lot parade, an overwhelming majority had to be Vietnam War veterans and nothing needs to be added here about their well-known health issues.
Ridiculous is the only word I can use to describe this situation. Plus, as we weaved around and around the parking lot, management had not prevented staff from using many slots in the angled parking areas adjacent to our paths and it will be a miracle if staff vehicles avoided damages from parade participants.
THE GOOD
During this parade of veterans I had an opportunity to speak with many of the nurses, security personnel and others placed along our route to direct traffic, do interviews, administer the vaccination, etc. Two things became readily apparent making the day much better.
First of all, was the dedication of the workers who had been standing on the concrete in some very cold air for a long time. Some indicated to me they had been in place since 5:30 a.m. while most said since 7:30 a.m. Not a single one complained despite the conditions or the obvious failure of management to have a viable program implemented to support our veterans and provide optimum conditions for the workers.
As example, I later mentioned my experiences to a friend of mine in Omaha, Nebraska, who recently obtained his initial vaccination at their local VA hospital where all veterans were scheduled by appointment only. No parade. After injection and waiting the required 15 to 30 recovery minutes, upon departure they were presented with a piece of candy and a spoken thanks for coming by the workers. My friend indicated it was an extremely smooth operation.
The second good thing I experienced at Malcom Randall VA Hospital was to learn that many, many of those hospital personnel were former veterans. Veterans once again supporting one another. Standing for hours in the cold to take care of us. One, in particular, truly turned my ugly and my bad into good. It was the nurse giving me my injection.
As I progressed with the parade of vehicles, I could see him in the distance walking with a cane because of a very severe limp and once it was my turn to receive his injection, we were delayed a few minutes waiting on a line of cars ahead of me to exit to the holding area. I used that time to ask how he had hurt his leg and he informed me it was not his leg but his spine which he injured while stationed in the Middle East.
In fact, the veteran said he had been confined to a wheelchair for five years and though it was tough, he was now on his feet. Now painfully on his feet giving back to us. I told him about my Agent Orange related health issues and that I had worked with veterans for many years as a Pastor and VFW chaplain. We had a nice conversation about how God had given both of us a second chance in life and we were going to make the best of it. I will never, ever, forget the smile of love for God on his face and his cheerful voice as he greeted the next veteran as I drove away. It made ugly and bad seem insignificant.
Though the feeling of warmth for me from the veteran and other workers was wonderful, there still remains VA's procedures for ensuring our veterans receive their vaccines. It would seem to me the aforementioned appointment process in Omaha should be reviewed and possibly implemented here in our Florida veterans health care system thereby making it much easier not only for our veterans, but the health care workers in the field. Again, I believe it is a management issue that needs to be immediately addressed. One that might keep me from looking lovingly at the large coffee mug in my car for possible emergency personal relief as I paraded through parking lots.
John Stewart is a retired Air Force Chief Master Sergeant, disabled Vietnam War veteran and has been a veterans advocate for nearly three decades. In 2016 he was inducted into the Florida Veterans Hall of Fame for his volunteer service and is currently vice president of First Lutheran Church in Inverness.