Military veterans and families are heroes sometimes needing help, sometimes having serious family issues, sometimes are homeless, considering suicide, and sometimes completely forgotten in our community.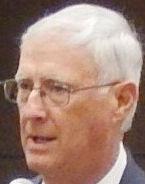 Each of us should repeat these sad statements in our heads over and over and over again to motivate us to help with these problems; particularly my last statement of sometimes forgotten. A situation needing immediate attention, because if we do something to eliminate being forgotten, perhaps the four prior statements would also disappear. To make that happen, you and others in our community must react to those horrible statements in our heads and get involved.
Military families face many unique situations in their daily lives. Extended separation from their loved ones, anxiety over loved ones' safety in combat zones, disruptions in parenting, Post Traumatic Stress Disorder (PTSD) impacting behavior of a loved one, and disabilities and illnesses from combat. As one parent tries to take on both parenting roles and cope with not having a partner for a long stretch of time, the kids have their own stress issues. Toddlers may not understand why mom or dad isn't there for bedtime and school-aged children may worry mom or dad will be hurt. Teenagers, dealing with the usual adolescent issues, may have anger that mom or dad had to leave in the first place, along with new household responsibilities. Spouses suffer immensely. They may have mental illness, interpersonal violence, and difficulties in readjusting to new roles within the family. Depression and anxiety both during and after deployment are common among them and these disorders may worsen if the veteran spouse has a physical injury resulting from combat. You can help them. In order for you to completely understand the problem, let me address the full impact of military service to a veteran or a family member.
The number of deployments into a war scenario can seriously impact a veteran and family members. During my time of combat in the Vietnam War, a person having three or four tours would possibly have serious physical injuries and most certainly potential mental health issues. Today, that number of tours seems miniscule when you commonly see a large number of veterans having nine or 10 tours in Iraq and Afghanistan (OIF/OEF). As example, this past week I read an article about a pilot who destroyed 23 Iraqi tanks in one day in 1991. He continues that service today and is currently in Afghanistan on his 13th deployment. Imagine the impact upon the family and his own mental health. A few years ago, there was a study by a psychiatrist group that looked at rates of interpersonal violence among OIF/OEF veterans with PTSD versus Vietnam veterans with PTSD. It concluded that male OIF/OEF veterans were about 2 to 3 times more likely to engage in interpersonal violence toward their female partner and about 1.5 to 6 times more likely to experience interpersonal violence from their female partners. In 2019, 137 airmen across the active duty, Guard and Reserve died by suicide, a 33% increase over the previous year, and the highest annual number since the Air Force began keeping an official record in 2008. In 2013, the United States Department of Veteran Affairs released a study that covered suicides from 1999 to 2010, which showed that roughly 22 veterans were dying by suicide per day, or one every 65 minutes. Some sources suggest that this rate may be undercounting suicides. In 2017, over 6,000 veterans committed suicide.
In order to deal with PTSD and suicides, the Veterans Administration (VA) has established a Crisis Line for veterans and families at 1-800-273-8255, an online chat line at www.veteranscrisisline.net, or they can text 838255 and almost immediately speak with a responding specialist to assist with their situation and get help before a serious incident occurs. This program was much needed. For veterans, the suicide rate is 1.5 times higher and the female Veteran suicide rate is 2.2 times higher than the general population.
Unfortunately, there are very specific signs requiring immediate professional attention, such as thinking about committing suicide and searching for methods to do so, talking about death or suicide, and self-destructive behavior such as drug abuse, etc. In addition to obtaining professional mental health help, veterans need a coordinated effort that provides secure housing, nutritional meals, basic physical health care, substance abuse care and aftercare, and personal development and empowerment. Additionally, veterans need job assessment, training and placement assistance.
There are many things we in the community can do to help our veterans and their families. Here are a few suggestions:
VA Medical Centers can now accept donations online via major credit card or debit directly from your checking or savings account. To donate online, go to www.volunteer.va.gov/apps/VolunteerNow/, select a state and medical center, then click "Donate Online." One hundred percent of your donation will go toward supporting veterans and you can even choose which fund your money will support. An immediate confirmation of your donation will be generated with a receipt. A thank you letter will follow.
Sadly, changes in the level of funding for the VA's Beneficiary Travel Program led them to accept alternative options for transportation of eligible veterans seeking VA services. Their established Volunteer Transportation Network (VTN) provides transportation to veterans using a volunteer's privately-owned conveyance or a government-owned vehicle, including donated vehicles and county vehicles. If you would like further information regarding the VTN, you can complete and submit a form on the Volunteer or Donate page at www.volunteer.va.gov/apps/VolunteerNow/. Someone from the local VAVS office will contact you with further information. The closest VTN locations are Bay Pines VA Healthcare System, James A. Haley Veterans Hospital in Tampa and the North Florida/South Georgia Veterans Health System.
Once this pandemic situation allows it, go visit local veterans and family members. This includes hospitals, rest homes and into their private homes. Show them you care. If their spouse is deployed ask the family if they need anything. The question, alone, will truly mean something to the family.
Contact a local veterans organization such as the VFW, DAV, American Legion, etc. Most have programs to help their fellow veterans and families and will inform you of their needs and how to get involved in remembering and honoring those providing freedom to our wonderful country. If you do not know how or whom to contact, email me from my website mentioned below and I will provide you contact points.
Many veterans face foreclosure, eviction and homelessness. You can volunteer with the National Coalition for Homeless Veterans at www.nchv.org, donate your time and effort to Homes for Our Troops at www.hfotusa.org, or you can simply provide financial assistance to veteran support organizations. Locally you have organizations like the Mission in Citrus Homeless Shelter, where many veterans seek help, and the organization needs your support. Go to www.missionincitrus.com. A study last year found over 2,500 homeless veterans are in Florida and, in our country, there are over 40,000 homeless veterans with about 1.4 million other veterans considered at risk of homelessness due to poverty, lack of support networks, and dismal living conditions in overcrowded or substandard housing.
Veterans facilities have very limited income during this pandemic, such as VFW posts, and they always need support from construction, plumbing, roofing, air conditioning, and other businesses willing to donate their time and materials. There are bills to be paid and financial assistance is always needed.
Many veterans are hungry and a home-cooked meal will provide them with much needed nutrition. Even vets that are not lacking food will benefit from a meal or a homemade batch of cookies dropped off at their house. It shows them that someone actually cares. Contact your local church or veteran organization to see who might appreciate your culinary delights. Additionally, the Citrus County Veterans Coalition located at 1081 N. Paul Drive, Inverness provides a food bank for veterans and their families. You can help. Call 352-400-8952 for more information. Finally, contact your church and see of they have a veterans support program. If they do not, start one and get involved.
One of my favorite support modes is when you see a veteran wearing a hat or shirt or jacket displaying his or her service to America, go up to that person and say "Thank you for your service." You would be surprised how great that feels in a veteran's heart to know you care and how fantastic your words of support will feel in your own heart.
Veterans need jobs after serving our country and if you have a business, hire veterans. Make it known on your websites and on advertising and business cards that you want to hire veterans. If you are a business owner that does so, send me your links and a copy of your business card. I will place them on my websites free of charge. If you are a veteran owned business, I will do the same. See my website link below for contact information.
I have provided only a few suggestions of how you can support our veterans and their family members, but I am sure there are many other areas that should be addressed. Contact a veterans organization mentioned above to find out what you can do to help. I support many veterans organizations across the county and, locally, I am specifically involved with VFW Post 4252 in Hernando where the military helicopter is displayed outside the facility. Contact them or your organization of choice, help a veteran or family member, and your heart will be warmed. Also, you can read about veterans and other related information in online magazines at my website www.veteransgrapevine.com. September is National Suicide Awareness Month and you can do your part in possibly saving a by volunteering your support and remembering the sacrifices of our veterans and their family members.
We veterans never leave anyone behind. I am asking you to do the same.
May God Bless our veterans, their families and the United States of America.
John Stewart is a retired Air Force Chief Master Sergeant, disabled Vietnam War veteran and has been a veterans advocate for nearly three decades. In 2016 he was inducted into the Florida Veterans Hall of Fame for his volunteer service.