He was a cocky kid at age 18, William H. Smith, 87, of Hernando, said.
He was serving in the Navy at the end of the Korean War, and he'd been sent to school to be an aviation electronics technician.
"I was an 18-year-old know-it-all," Smith said.
He wasn't paying attention in school, wasn't doing well. He was in the bottom half of his class.
A lieutenant called him into an office and said, "Well, Smith. It doesn't seem like this is working out. We'll put you on as a deckhand. Any questions?"
Smith replied, "Can I have another shot?"
The lieutenant agreed and Smith buckled down.
He graduated in the top half of his class and was sent to Naval Air Station Barbers Point on Oahu in Hawaii.
There, life turned around for the young swabbie.
"We had our own beach. The captain had gotten a lifeboat for us. We went snorkeling, fishing," Smith said.
He began to learn one of life's lessons:
"In anything you're successful at, it's because of how hard you work," he said.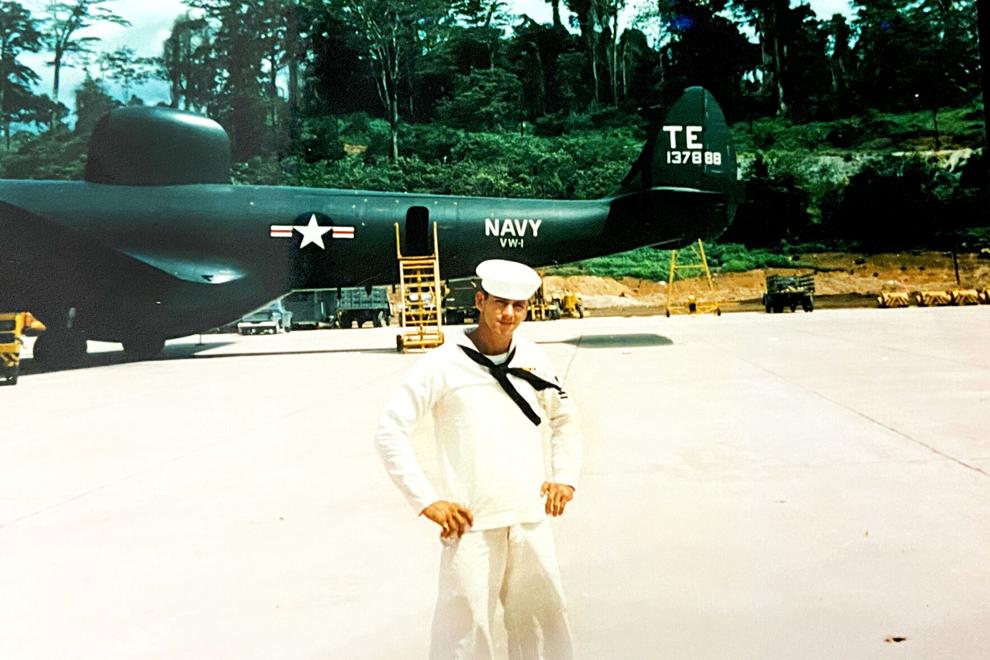 Smith was assigned to a flight crew that had a brand-new plane with all new electronics. He was amazed that 18- and 19-year-olds were handling such a craft. But everyone buckled down, did his job. Everyone was left alone as long as he performed as expected.
"I couldn't get over how dedicated the 18- and 19-year-olds could be," Smith said.
He was sent to Japan, Okinawa, Guam, and the Philippines. His crew would fly over the China Sea or along the coast of Japan. One time, in the Philippines, some Marines guarded his flight crew overnight until they took off. The crew was issued weapons. Smith never learned all the details of that episode. He admitted it had been a bit scary.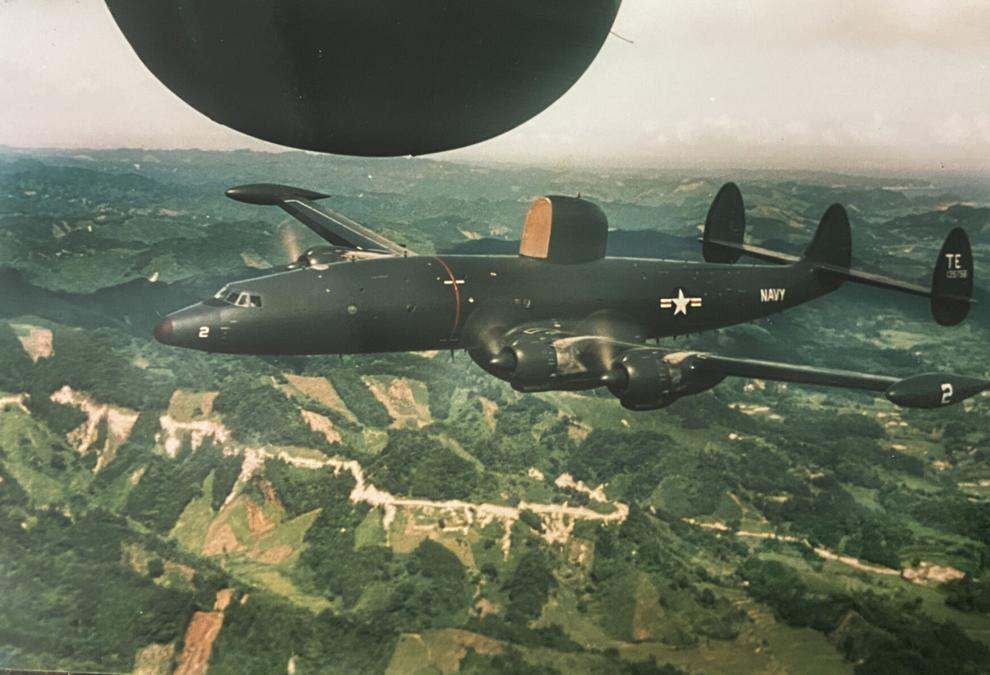 Nevertheless, serving in the Navy was a pretty good gig.
"They were fair," he said. "The food was good. I put $50 a month in the bank."
After the Navy, Smith returned to his home in New Jersey and opened a gas station with his brothers. The station couldn't support everyone. Fortunately, Smith's father-in-law was an electrical contractor. Smith became an electrician and a member of the International Brotherhood of Electrical Workers.
For over 30 years, Smith worked as an electrician. He also built and flipped houses.
Meanwhile, Smith's late wife, Lillian, worked for 23 years as a school aide. He said she was a perfect example of people working hard. Her devotion to her students earned her their love.
The school dedicated its yearbook to her when she retired. After the Smiths became snowbirds about 1995, they would return to New Jersey in the summer, and Lillian's former students would look her up, Smith said.
Smith and Lillian had three children: William H., Thomas, and Donna. They all live in New Jersey. Smith has 10 grandchildren and a dozen great-grandchildren.
By 2003, the senior Smiths were living in Citrus Hills. Lillian died in 2010. In 2012, Smith moved to Hernando.
"Working is fun for me," he said.
He dabbles with a ukulele and has tried woodworking and wood turning. He visits here with fellow members of the Veterans of Foreign Wars. But he tells of how he got involved with a VFW post in New Jersey during Desert Storm.
He helped raise funds and collect goods for the families of soldiers. He put a set of tires on a car, did tune-ups and brake jobs. He made home repairs. He cut a deal with a clothing store to provide school clothes. He got a hair salon to agree to give haircuts to a dozen or more returning nurses.
He put 50-gallon drums in grocery stores, drug stores, elementary schools, and elsewhere to collect food for the military families. He raised between $4,000-$5,000.
Smith also organized a Christmas party at the Old Soldiers Home in Menlo Park, N.J., that featured food, a country western singer, a belly dancer, and a 20-foot-long gift table covered with presents for the 80 veterans at the home.
In a letter to the editor of the Coast Star newspaper in Manasquan, N.J., Smith wrote:
"As we rode home, we all had that 'mission accomplished' feeling. All who attended clearly know now that with love, the more you give, the more you have left. You will all be repaid, unavoidably and in abundance."
That's another life lesson Smith is pleased to share.