Three years ago, when Dorsey DeMaster and her husband, Scott, moved to Citrus Springs from Louisville, Ky., Dorsey had a kayak and a fledgling desire to learn more about kayaking.
Today, she's 445 miles shy of being the first female veteran to complete the 1,515-mile Florida Circumnavigational Seawater Paddling Trail around the state's perimeter.
She's doing it in segments — there are 26 "pieces" of the watery trail. Her kayak is an 18-foot Current Designs Solstice GTS. She calls it "Big Blue."
Some people do the "CT" all in one large paddling push. But that's not necessary. The Florida Paddling Trails Association recognizes 32 people who have completed the CT so far, and five are women. The association's website says the CT is the "largest paddling trail in the continental United States."
The Florida State Legislature has designated the CT as part of the state's Greenways and Trails System.
The website of the Florida Paddling Trails Association describes the nonprofit group as "the steward for all Florida's water trails." Its mission is to "develop water trails, protect the environment along those trails, and serve as a resource and voice for paddlers."
DeMaster is the association's Region C — or Nature Coast — co-director with Steve Cournoyer of Crystal River. She said among its many tasks, the association maintains more than 300 miles of paddling trails in Citrus County.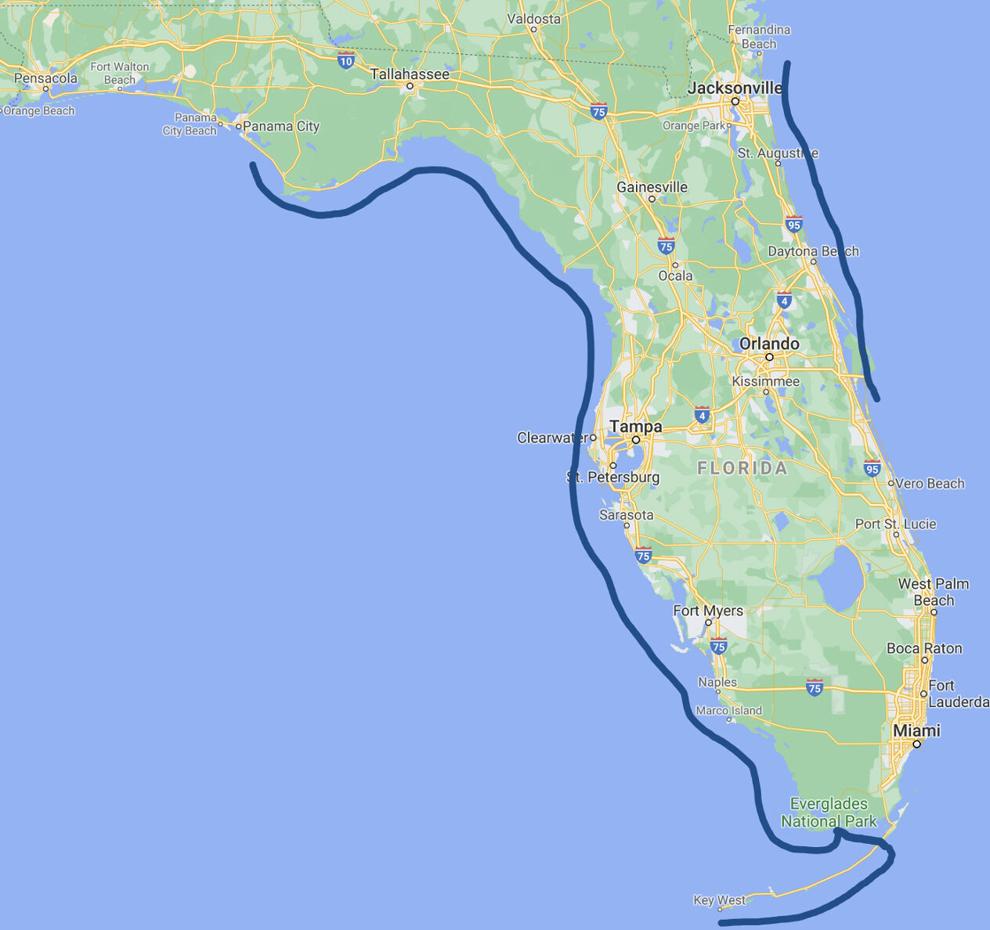 Completing the CT hasn't been a lifelong goal for DeMaster. However, she said over her life, she has been open to "seeds" that others have planted. A friend of hers planted the seed of joining the military, two years after DeMaster had completed high school in Stroudsburg, Pa., and was working as a computer programmer for an accounting firm in Stroudsburg.
Twenty years later, DeMaster retired as a master sergeant in Washington, D.C., where she had an Air Force headquarters job working with the Federal Aviation Administration, learning about politics and about how collaboration works, she said.
"Joining the military was one of the greatest experiences of my life, and I would highly recommend it. The Air Force provided me with skill sets that easily transferred in the civilian work place," she said.
The Air Force also provided the opportunity to meet her husband, Scott, at Minot Air Force Base in North Dakota. He was a B-52 tail gunner.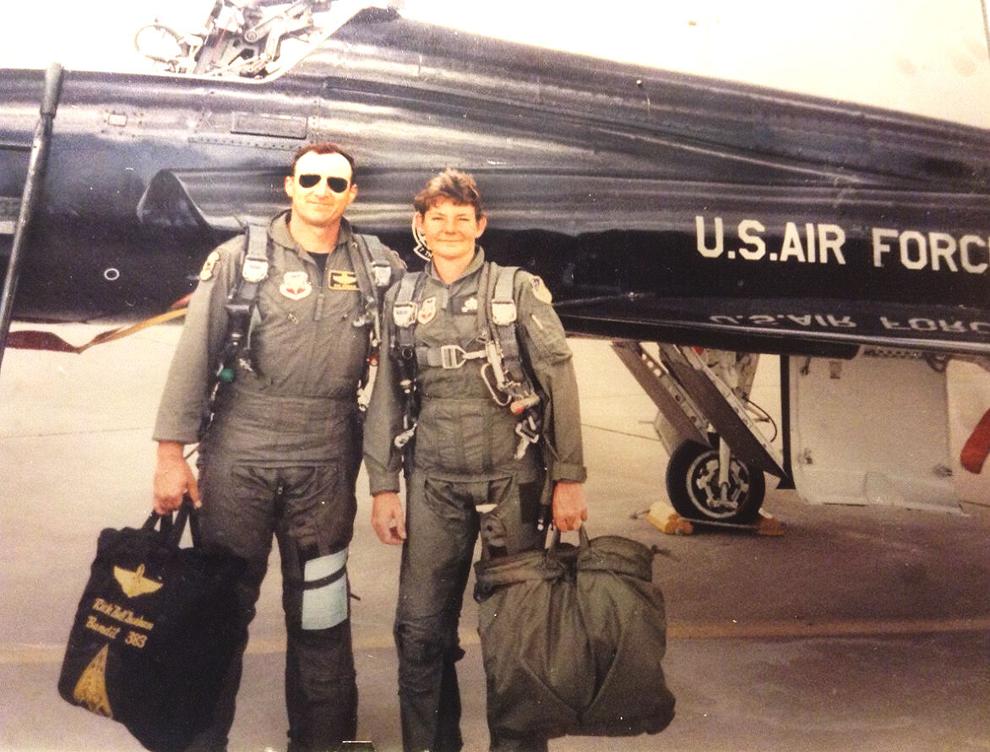 After her military career, DeMaster worked as an air traffic controller for United Parcel Service for 18 years and retired from its hub in Louisville as air traffic control manager. Scott focused on golf management and later cared for his mother, who lived in Ocala.
DeMaster said she and Scott always had thought about retiring in Florida and started exploring possibilities — first in the Panhandle and near military bases. But after they visited Crystal River to swim with the manatees, the Nature Coast was where they wanted to be.
After moving to Citrus County, DeMaster said she joined a meet-up group that would go kayaking in fresh water every Wednesday. She decided it might be helpful to learn how to recover if she fell out of her kayak. She signed up for lessons with Matt Clemons, who ran the former Aardvark Kayaks in downtown Crystal River.
While taking lessons, she heard that the Florida Paddling Trails Association was sponsoring a reunion for those who had completed the CT, those who were in the process of doing it, and supporters of CT kayakers. Another seed had been planted.
DeMaster attended and Cournoyer, who has completed the CT, was recognized as Volunteer of the Year. DeMaster said she approached Cournoyer "like a star-struck teenager."
She asked him, "Will you teach me?"
Cournoyer became her mentor, although she said he jokes he's her "tormenter."
Cournoyer trained her about the tides, waves, and winds and about how to rescue herself. And he trained her for the CT.
DeMaster said as a child, she would spend vacations with her New England relatives, who were "salt dogs," including an uncle who would talk about tides and winds. When Cournoyer started training her, these memories returned. But she discovered that "The Gulf Coast is goofy. There are winter tides. Kayaking on the Gulf and on the East Coast is totally different."
She did her first legs of the CT near home. Cournoyer accompanied her at first.
DeMaster said Cournoyer "taught me all I know. But he says, 'You could have done this all along.'"
Her first solo was seven months after she started the CT, and she paddled from Suwannee to Shell Mound.
She said it was a foggy day.
"I couldn't see my hand in front of my face. I had to go out of the marsh, and the bay still had fog. I had my GPS. … but I couldn't see the map. But I wasn't scared. Steve had helped build up my confidence. I just did it."
DeMaster said most of the time, she paddles with one or two others. She doesn't like large groups of paddlers because "Everyone wants to socialize." With one or two, "Everyone's on a mission. You have miles to knock out."
Her longest trip was a 78-mile, multiday, overnight trip involving primitive camping that was from Placida to South Naples.
Her scariest trip was a solo around Tampa that took her through the Florida Intracoastal Waterway. Part of the journey involves padding from the Intracoastal Waterway through Wiggins Pass, a channel known as a place where kayaks frequently flip over.
DeMaster safely navigated the pass, then out on the ocean for 14 miles — "And this is OCEAN," she said — then back to the Intracoastal Waterway through the tricky, flip-prone Gordon Pass.
She made it without even coming close to flipping, she said. The journey helped her realize "how much of this not only is a physical challenge but a mental challenge. It's a matter of having to overcome your internal beast," she said.
She maintains a blog, lavanakayak.weebly.com. On it, she has written about paddling with friends and paddling solo.
When kayaking with a friend, "There is laughter, rhythmic paddle cadence, and comfort in silence. And there is the essence of a shared experience, which is powerful because it not only brings people together but is proven to enhance each person's individual experience."
However, when paddling solo, " … You're alone. The only hand you have to hold is your own. And with this kind [of trip], you'd better like the person you are with."
Kayaking has taken DeMaster through the pristine seagrass areas of Big Bend and also through red tide areas around Naples.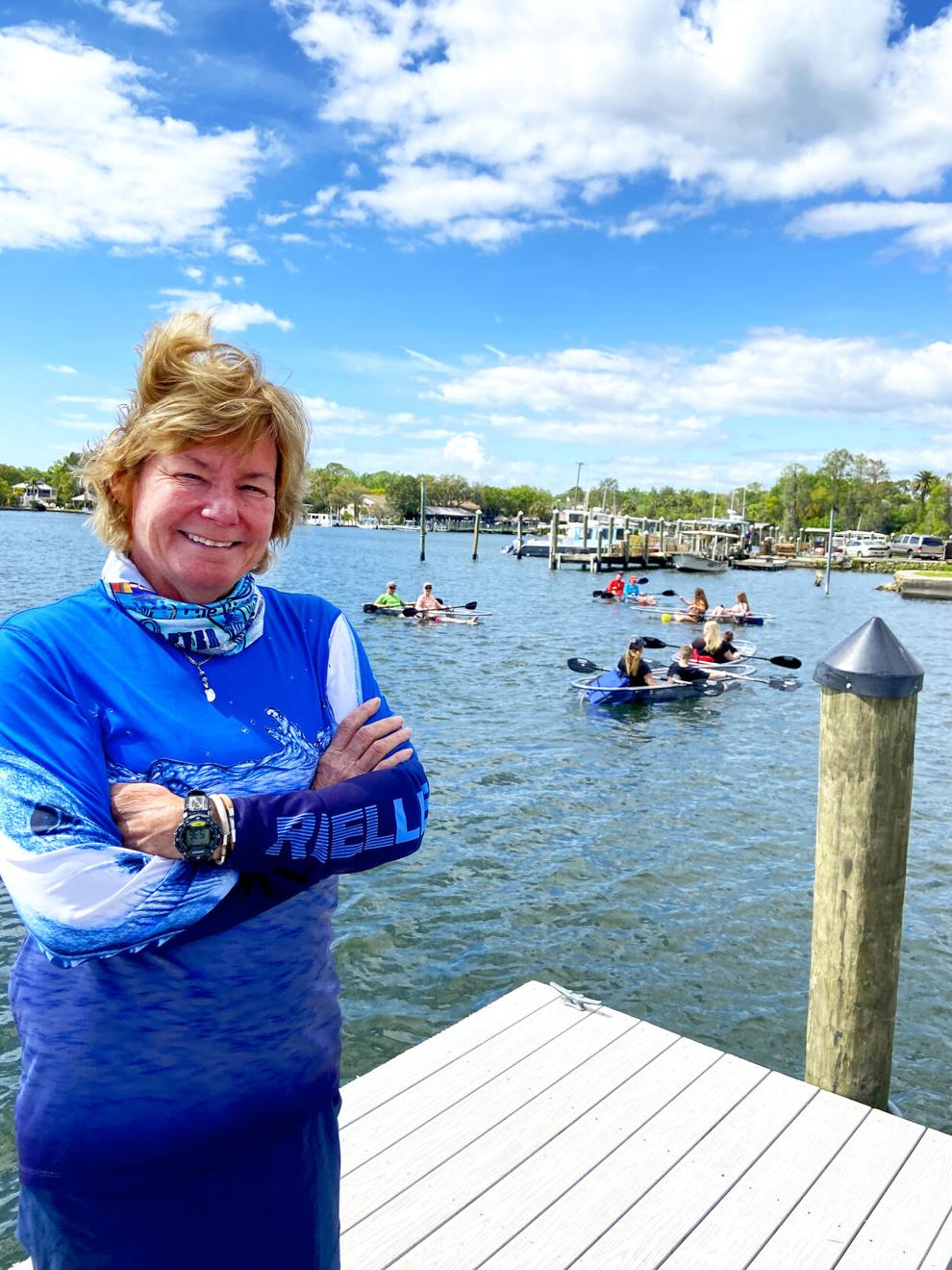 She told about paddling through a red tide area and noticing dead fish. At first, she didn't realize she was in a red tide, and she had her "buff," or protective mask, down. She started choking and then understood the damage red tides cause.
DeMaster is a level two kayak instructor, certified through the American Canoe Association, a group which she said doesn't hand out certificates easily.
Safety is important to her and she said she never deliberately puts herself into a dicey situation.
Her most recent voyage was a solo trip originating in Key Largo. She first stopped at Nest Key, a trip of 9.4 miles, and primitive-camped overnight. Next morning, about 8, she set out on a 19.7 paddle for a "chickee," or platform in the ocean that looks like a double-decker dock with a porta potty. These chickees are places of refuge for kayakers. Dorsey was planning to stay there overnight.
But when she pulled up to the Shark Point chickee, the wind was so strong, she couldn't get out of her kayak.
"I kept going," she said.
That day, she paddled 29 miles, arriving at Flamingo about 4:30 p.m. On a more usual day paddle, she might average about 18 miles, she said.
The pieces of the CT she still has to polish off include a segment at the Alabama border at Big Lagoon State Park to Mexico Beach. She also needs to complete the leg from Key Largo to Melbourne.
Some of that trail passes through what's known as the "Concrete Canyon," part of the Intracoastal Waterway passing by Ft. Lauderdale with concrete seawalls on both sides. If large boats are in the canal at the same time as kayakers, the wake of the big boats can wash up against a wall of the canal, creating large backsplash waves and difficult navigating for kayakers.
DeMaster said some kayakers do the Concrete Canyon at night to avoid the large boats.
When asked her favorite parts of the trail, DeMaster said, "I always say, 'The one I'm doing now." Yet, she admits, "The Florida Keys were phenomenal. But my favorite is the Nature Coast, from the Big Bend Area — St. Mark's Lighthouse — to Bayport. It's Old Florida."
What does DeMaster plan to do when she finishes the CT?
"I want to pay it forward for others who want to do it," she said.
She not only is a co-regional director for the Florida Paddling Trails Association but is a "Trail Angel" with the group, helping other kayakers who are doing the CT. She described the group as an "awesome organization." It is run by volunteers.
She also volunteers at the Crystal River Preserve State Park, working with others to improve the kayak launch. She hopes to start a kayak instruction program there.
She said she'd like people to know that the Florida Paddling Trails Association helps maintain, provide information about, and assist paddlers on all the paddling trails in Florida, not just the CT.
She also praised her husband, Scott, whom she said has supported her kayaking efforts all the way, even though "he's a golf man."
Although kayaking seems to be one of DeMaster's main focuses these days, she's also a yoga instructor and a glass artist.
Nevertheless, kayaking is dear to her heart. It has allowed her "to see these places in Florida that the average person doesn't get to see."
She's been able to "paddle through marshes and see the migratory birds and how they change with the season. … I've learned about plants. I've learned how delicate the water is," she said.
Her journeys have made her eager to share sea kayaking with others, especially young people. She said perhaps she might be able to encourage girls to consider the sport.
"Maybe I can speak to Girl Scout groups," she said. "I'd like to do what I can to plant a seed."