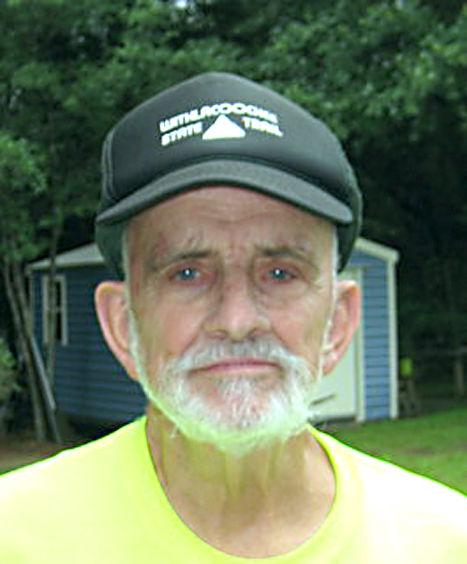 These past few weeks, weather-wise, have been excellent for riding on the trail or just taking a walk. It is cool in the mornings and then warms up, so the weather is perfect for most anyone.
Sometimes, we ride so fast and do not really take the time to see what is along the sides of the trail. There are some of the largest trees you will see anywhere along the trail, along with some nice flowers, etc. You just have to look.
Have you seen the old limerock pits from years ago, deep caverns and other sites? Sometime, take a break and look around and see all that is available on the trail. Remember, do not go on other people's property — enjoy the beauty of the trail while you are out riding or walking.
In my last month's article, I gave you all of the results of our 23rd annual Bike Ride and here we are already talking about the next ride. The previous ride was postponed due to "Irma."
In order to get back on schedule, we will be having the 24th annual Bike ride on Sunday, Oct. 7.
That means that we have to do a lot of work in a short period of time to get this all done.
We are now looking for volunteers, so if you are interested, now is the time to apply. If you are interested or need some information, contact Karen Counts at ride-volunteer-coord@rttwst.org and she will be glad to help you.
Due to a brisk (pardon the pun) selling of our merchandise, at the last bike ride in March our inventory count had gone down, but we have now re-ordered a fresh stock. Check our website www.rttwst.org for anything you might need.
At this time each year, the Rails to Trails of the Withlacoochee, Inc. Citizens Service Organization (CSO) nominates an outstanding volunteer for the Gerald Clark Award. This award is presented at the annual membership meeting in April.
Gerald Clark was the CitrusCounty Director of Public Works in the '90s and he worked closely with the FloridaPark Service on development of the CitrusCounty section of the trail. It was Gerald's idea to take the granite ballast off the trail to use for future road construction and in trade for that material. Grade all 30 miles of the trail in CitrusCounty and pave the 4.7 miles from the U.S. 41 overpass south to Fort Cooper Road.
Mr. Clark passed away on April 8, 1994. His wife, Connie, established a fund in his memory to benefit the Withlacoochee State Trail. At the August 1994 CSO board meeting, it was voted to put a total of over $600 of the Clark fund toward building a large information kiosk at the Inverness Trailhead. The board also voted to establish an annual award in recognition of trail-related volunteer service. In May 1995, the first annual Gerald Clark Memorial Award was presented to Janice Zeoli. Each year as a volunteer is selected, the recipient's name is added to a plaque that is located at the Inverness Trailhead.
This is a group of volunteers that get together every Wednesday and they usually have an assigned task, barring emergencies, that needs to be done. They can only do their job if the vehicles, tractors, chippers, etc. are in working order and not down for repairs or out of gas. Sure enough, sometimes the volunteers get there at 7 a.m. and cannot work for some reason. With only one day to get their jobs done, they want to work and not just sit around. On the trail, there is never a shortage of things that need to be done, and they will never get caught up. Thanks to all of the volunteers—we appreciate you.
Thanks to all of our 2,773 followers on Facebook. Your pictures and/or comments are always welcome and it lets us know about your trail experiences.
Heather has been adding pictures and comments each and every day to our Facebook page for you to enjoy. This is a hard job for one person, and she has been doing it for years now. She is not leaving, she just would like for someone to volunteer and help her with this job. Get in touch with Heather and she will be glad to explain what is entailed.
Al Harnage writes publicity for Rails to Trails of the Withlacoochee.