As we approach the end of summer and look forward to the eventual end to this sweltering heat, it's a good time to plan for the upcoming music season. A number of concerts are coming up locally.
The Homosassa First United Methodist Church Arts Council is now offering a discounted package for the four concerts they will be sponsoring in the coming months. This includes: The Ditchfield Family Singers,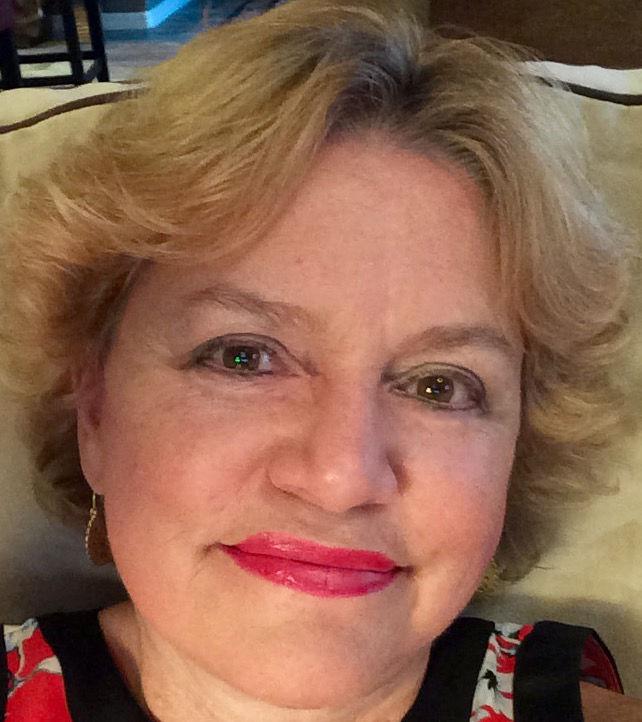 Nov. 17; the Z Street Band, Jan. 12; Sideline, Feb. 9; and David Pendleton on March 1.
Individual tickets cost $15 for general admission or $20 for reserved seating. Four-concert package pricing is $50 (general admission) and $70 (reserved seating). Tickets can be purchased by calling the church at 352-628-4083.
At Rock Crusher Pavillion, Hinder will be playing Sept. 14, along with Generator. Hinder is a rock band out of Oklahoma City. Tickets are $25 for advance purchase and $30 at the gate. Joe Nichols is performing Oct. 19. He is an Arkansan who plays classic country music. Tickets for this concert are $28.
Groove 41, 7-10 p.m., The Blue Gator in Dunnellon
Bottoms Up, 9 p.m., High Octane Saloon in Homosassa
Cajun Dave, 6-10 p.m., Mango Tangos in Homosassa
Palomino Blond, 7 p.m., Marguerita Grill in Homosassa
Heather Lynne, 7:30 p.m., MC Wine Bar in Inverness
Nightstalkers, 7-11 p.m., Mickey's Bar and Billiards in Crystal River
JoJo Jones and the Jenerators, 5-9 p.m., Nature's Resort RV Park in Homosassa
Moccasin Slough, 6-10 p.m., Norton's Riverside Sports Bar & Grill in Crystal River
Cliff Sanders, 6-10 p.m., Pine Street Pub in Inverness
Shawline, 6-10 p.m., The Shed at MacRae's in Homosassa
4 Play, 7-10 p.m., The Blue Gator in Dunnellon
Doc Finley, 1:30 p.m., Chad Montana, 9 p.m. to 1 a.m., High Octane Saloon in Homosassa
Jason Allen Duo, 5 p.m., Jim's Club 19 in Homosassa
Palomino Blonde, 6-10 p.m., Margarita Breeze in Crystal River
JoJo Jones and Jay Jernigan, 7:30 -10:30 p.m., MC Wine Bar in Inverness
The Joe's, 7-11 p.m., Mickey's Bar and Billiards in Crystal River
Big Dave Smith, 6-10 p.m., Monkey Bar at the Riverside Resort in Homosassa
Fred George, 5-9 p.m., Nature's Resort RV Park in Homosassa
Bottoms Up, 9 p.m. to 1 a.m., Niko's Roadhouse in Hernando
R Style, 6-10 p.m., Norton's Riverside Sports Bar & Grill in Crystal River
Bad Kitty, Old Mill Tavern in Homosassa
Charlie C., 6-10 p.m., The Shed at MacRae's in Homosassa
The Joes, 5-8 p.m., The Blue Gator in Dunnellon
Remnants, 11-4 p.m., Crystal Harley-Davidson in Homosassa
Cottondale Swamp, 1-5 p.m., High Octane Saloon in Homosassa
JoJo Jones and Jay Jernigan, 2 p.m., Jim's Club 19 in Homosassa
Buddy Shaw, 3 p.m., Niko's Roadhouse in Hernando
Walt Whitney, 2-5 p.m., Mango Tangos in Homosassa
Casey Young, 1-5 p.m., Monkey Bar at the Riverside Resort in Homosassa
Kevin Zecker, 6-10 p.m., Norton's Riverside Sports Bar & Grill in Crystal River
Big Dave, 3-7 p.m., Old Mill Tavern in Homosassa
Palomino Blond, 2-6 p.m., Seagrass Resort in Homosassa
Sarasota Slim, 2-6 p.m., The Shed at MacRae's in Homosassa
Casey Young, 6-10 p.m., Lollygaggers in Crystal River
Buddy Shaw, 6-10 p.m., Norton's Riverside Sports Bar & Grill in Crystal River
Cliff Sanders, 6-9 p.m., The Blue Gator in Dunnellon
JoJo Jones, 7-10 p.m., Clawdaddy's Bar and Grill in Crystal River
The Mudds, 6-8 p.m., Crew The Bar in Crystal River
Fred George, 5:30-9:30 p.m., The Shed at MacRae's in Homosassa
Dave Shepard Duo, 6-10 p.m., Norton's Riverside Sports Bar & Grill in Crystal River
Fred George, 6-10 p.m., The Shed at MacRae's in Homosassa