The COVID-19 pandemic has forced many youth organizations to close their doors for the time being, but according to local members of the Boy Scouts of America, scouting is as active as ever during the outbreak.
"I've seen scouts be helpful, and I've seen leaders come together to keep scouting moving forward; I've seen leaders posting ways scouts can do their part," said Cub Master Jolene Dyer of Pack 975. "This truly is a time where the Scout Law comes into play, and it's great to see everyone living it through our council."
While the organization has temporarily closed all campgrounds and properties to the public, volunteers and staff members have worked to ensure program opportunities are still accessible in scouting's Withlacoochee District: Citrus, Sumter and Hernando counties.
Tasked with serving 1,019 registered youths as of December 2019, the district has shifted its focus to virtual meetings and community outreach compliant with national guidelines. Twenty-one local units say they are hosting regular meetings using Zoom or other videoconferencing tools, and volunteers at the district level continue to plan for the future.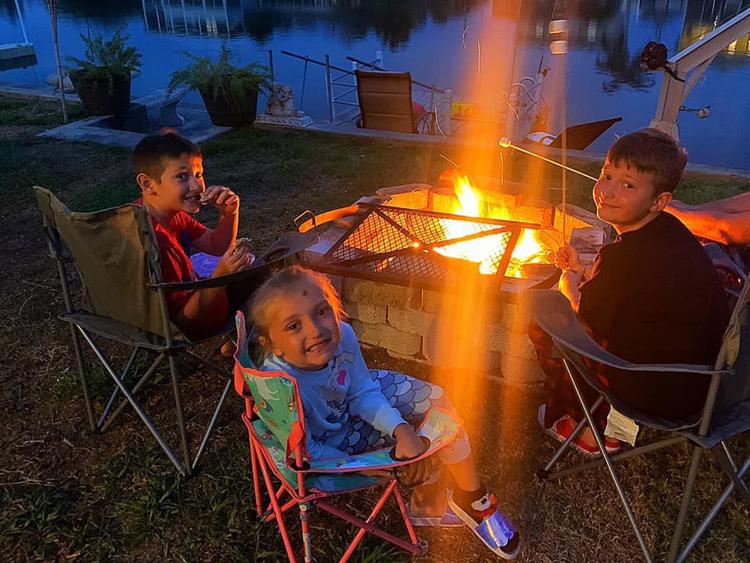 "Scouting is strong in Withlacoochee District," said District Chair John Coble. "We have some very dedicated scout leaders in Citrus, Hernando and Sumter counties who are coming up with very unique ways to keep the program going for our youths."
Emily Thomas, a district committee member, has created a series of weekly scouting challenges for kids stuck at home. Most recently, she encouraged scouts to write letters or cards to a senior inside an assisted living facility.
Thirty Facebook posts were made by families in the district competing in the #campathome contest, and a "Pinewood Derby Online Car Show" was announced recently.
"We as leaders and examples for our youths have opportunities not only during meetings, but during social distancing to keep our scouts safe and engaged at home," said Cub Master Josh Learn of Pack 716.
In addition to weekly scouting challenges, district volunteers are offering two merit badge classes every evening for older scouts working toward their Eagle rank. Current attendance projects the district will be able to award over 100 merit badges to local scouts by the end of April. Participation is up and morale is high among youths in spite of the circumstances, according to volunteers.
"I actually did Citizenship in the Community, Communication and Personal Management online through Zoom," said Hannah Bryant, a scout with Troop 8681G. "I know a lot of people have a hard time staying active during this pandemic, but I feel like our family is definitely still active through scouting."