Editor's note: We apologize that we could not get to the most recent Amish Cook column for this week. In its place, please enjoy this simple salad recipe that was first printed in the Chronicle in June.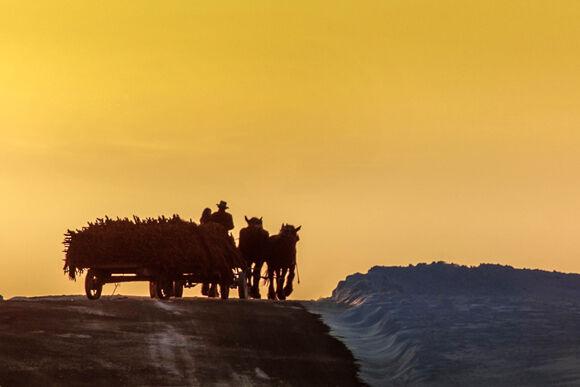 Salads are popular in Amish kitchens during the summer, but they don't always involve lettuce or spinach.
This is a cornbread salad and is quite popular in Amish kitchens. The recipe is pretty simple.
You can make it super simple by buying cornbread, I suppose. Or you can make your own.
We have some great simple recipes on this website for cornbread. You can use whatever kind of cornbread you prefer. Some people like a dry, crumbly cornbread, others like a more buttery bread.
The only time I like dry crumbly cornbread is if I bathe it with butter.
By the way, as a total aside, there used to be a restaurant in Cincinnati called Burbank's and they served the BEST cornbread. Man, it was melt-in-your-mouth good. So, yeah, procure the best cornbread you can for this Easy Amish Cornbread Salad!
This particular recipe called for a green pepper but we didn't have any, so I used to red. I regret using the red now, because I think it would look better with green. But it tasted super anyway.
This type of dish is one that would be popular to take to a potluck, picnic or after-church carry-in supper.
It feeds a large amount of people and is a definite crowd pleaser.
EASY AMISH CORNBREAD SALAD
10 cups crumbled cornbread
8 bacon strips, cooked and crumbled
2 medium tomatoes, chopped
1 medium green pepper chopped
Half cup chopped onion
1 1 /3 cup mayonnaise
Make the cornbread according to instructions and then cut into bite-sized squares.
If you bought the cornbread, cut into squares.
Combine cornbread, bacon, tomatoes, green peppers and onion in a large bowl. Add mayo and toss to coat.
Best if served immediately.