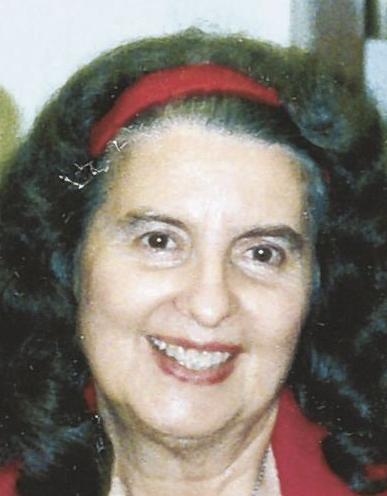 The Beverly Hills Lions Club held their Installation and Awards Dinner at their clubhouse on Civic Circle in Beverly Hills last month. Lions from all over the district gathered to celebrate their club's year of serving the needs of others through many Lions club endeavors, including providing eye exams and glasses, eye surgeries, maintaining a loan-out closet for those temporarily in need of crutches, wheelchairs, walkers, hospital beds and many local charities.
Lions Clubs attending included those from Crystal River, Inverness, Homosassa, Kings Bay, High Point, Spring Hill, Nature Coast and Inglis-Yankeetown.
Vice District Governor Harry Williams of Winter Haven installed the officers in a unique ceremony. All Beverly Hills Lions not being installed were given an envelope with a piece of a huge puzzle and as their committee chair responsibility was called, they were to come forward and place their puzzle-piece borders to the puzzle on a large table. Next, one by one, the officers that are to lead the club this 2019-20 year came forward and placed the pieces to the puzzle to complete the symbolic way that Lions come together in unity to fulfill their "We Serve" motto throughout the year.
A former district governor once gave us her symbolic pin to wear during her term of office. It was three small red, white and blue pieces of a puzzle hooked together and underneath was inscribed, "It Takes Teamwork." I cherish that small pin and wear it often along the volunteer path.
For a membership application and an invitation to a dinner meeting, call Lion Tom Mize at 352-897-4899.
We heartily acknowledged and thanked the 2018-19 officers for their service to the community, many of whom are incoming officers as well. The 2018-19 Lion Club officers were: President Tom Mize, Vice President Robert Bernard, Secretary Brenda Gann, Treasurer Janet Mize, One-year Director William Morriston, Past District Governor, Two-year Director John Ames and Membership Chair Tom Mize.
The 2019-20 Lions Club officers are: President Tom Mize, Vice President Robert Bernard, Second Vice President Roger Gouldsbrough, Secretary Brenda Gann, Treasurer Janet Mize, One-year Director John Ames, Two-year Director Lion William Morriston, Past District Governor and Membership Chair Tom Mize.
Receiving officer awards were Lions William Morriston, John Ames, Robert Bernard, Janet Mize, Brenda Gann and Tom Mize. Receiving chairperson awards were Lions Henry Norwell, chair of candy mints and scholarships; John Ames, chair of aluminum cans and the Christmas parade; Janet Mize, chair of eyesight (glasses and exams), budget and the bingo kitchen.
The President's Appreciation Awards were presented to Lions Tony Blankenship, Madeline Delano, Brenda Gann, Ernie Gomez, Roger Gouldsbrough, Janet Mize and William Morriston. The Lion of the Year was awarded to John Ames.
Beverly Hills Lions Club is a small club with a big heart, serving the community as Knights of the Blind.
Ruth Levins participates in a variety of projects around the community. Let her know about your group's upcoming activities by writing to P.O. Box 803, Crystal River, FL 34423.