Bobby Goldsboro's career has been a remarkable evolution. This multi-talented performer started out in the early '60s as a guitarist with the legendary Roy Orbison. During his three years with Orbison, he traveled all over the world and even toured with the Beatles.
In 1964, Goldsboro started his solo career by recording the first of a string of 16 Top 40 hits, "See the Funny Little Clown." One of his first concert bookings had him opening for the Rolling Stones on their first U.S. tour. In fact, Keith Richards credits Goldsboro with showing him a guitar technique that he later used. Goldsboro then opened for the Four Seasons on one of his first tours. Goldsboro also toured and opened for the Beach Boys.
His recordings were listed 29 times on Billboard singles, country and Canadian charts from 1964 to 1968. His greatest hit was "Honey" (1968), which exceeded one million sales in just three weeks and became the year's biggest-selling record. "Honey" was certified gold in only four weeks and was the fastest-selling record in the history of United Artists. "Honey" became the largest-selling record in the world, selling over 5 million copies and topping the mighty, "Hey, Jude" by the Beatles.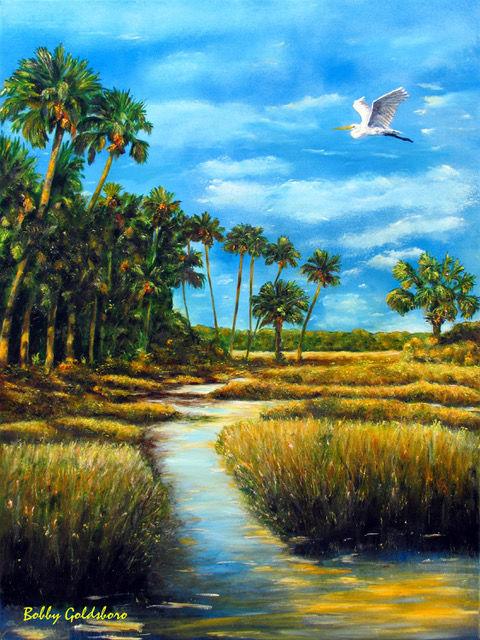 ---
Goldsboro also became a prolific composer, music publisher and producer of children's entertainment. His song-writing has so far earned 27 Broadcast Music awards, and he has sold an estimated 35 million records.
A few years ago, Goldsboro decided to pursue another lifelong passion — oil painting. Goldsboro has quickly gained a reputation as a world-class artist. The Arizona-Sonora Desert Museum in Tucson now houses one of Goldsboro's hummingbird paintings. He is being featured in one-man art shows at galleries around the country.
His paintings are being purchased by fans and art lovers alike. A recent charity auction in Naples brought in $25,000 for one of Goldsboro's paintings. He is now considered to be one of the premier wildlife artists in America.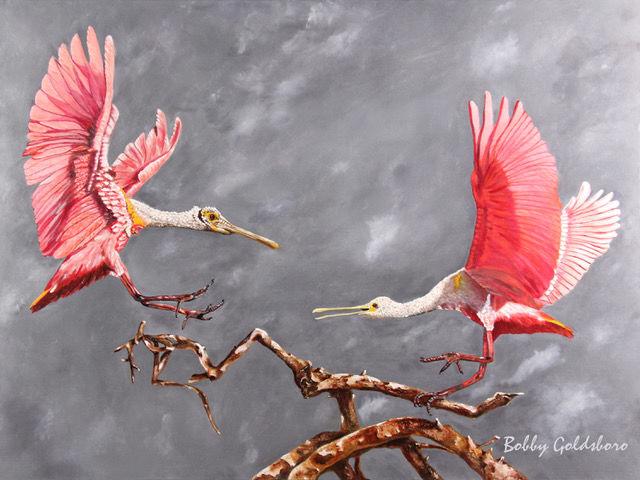 Goldsboro's continued passion for wildlife and painting brought him and his wife, Diane to the Ellie Schiller Homosassa Springs Wildlife State Park for inspiration.
It is interesting to note that Goldsboro not only taught himself to play guitar and sing, he is also a self-taught oil paint artist. More of Goldsboro's art can be found on his website www.bobbygoldsboro.com.