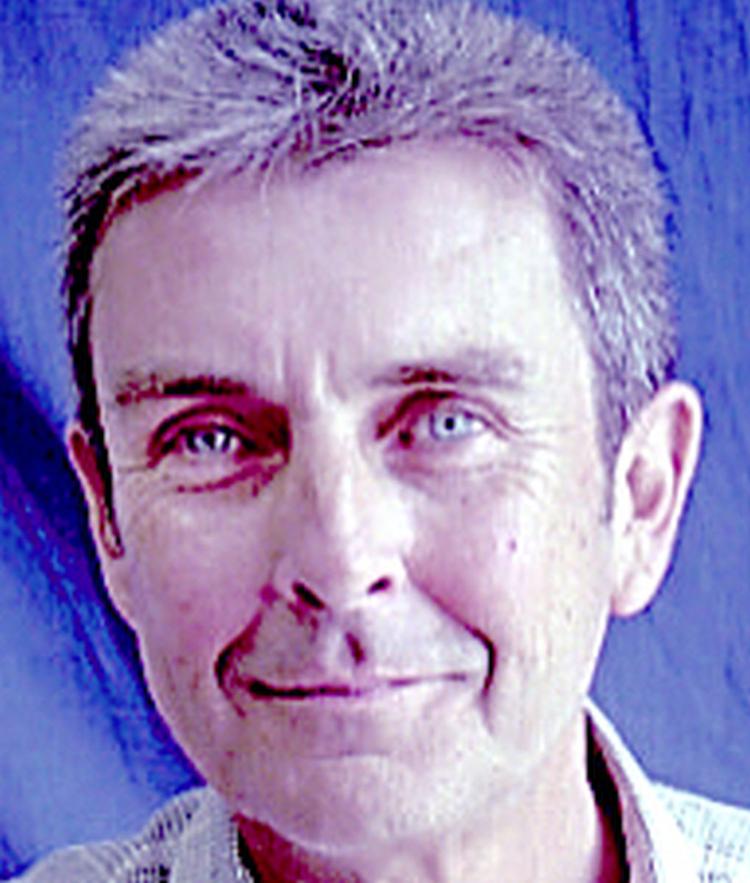 Dear John: We have the identical pair of lamps in the attached pictures. We bought them at an estate sale a few years back. We have no idea of their origin, age, or value; we bought them because we could not resist their beauty. There are markings on the back of the lamps, which say 24-karat gold and made in France. The lamp shades say Guaranteed Hand Tailored Silk. They are exquisite pieces and I would appreciate any information on the origin and monetary value of the pair. — R.F., internet
Dear R.F.: You have a beautiful pair of Sevres-style lamps. Some of the most desirable decorative porcelain made in the world was produced by the Sevres Factory in Sevres, France. King Louis XV took over sole responsibility for the factory in 1759, which had been in production earlier at Vincennes, France.
Your pair of lamps was produced by one of the numerous companies in France making nice quality porcelains in the Sevres style and were likely made between World War I and II. Current market interest is low, leaving potential dollar value below $500 for the pair.
Dear John: Enclosed is a photo of a painting that I have had for a long time. Can you tell me anything about it? The name of the artist is difficult to read but it looks like Maurice Ubillo. There appears to be some sort of date behind the name. Any help you could give me would be greatly appreciated. — J.R., internet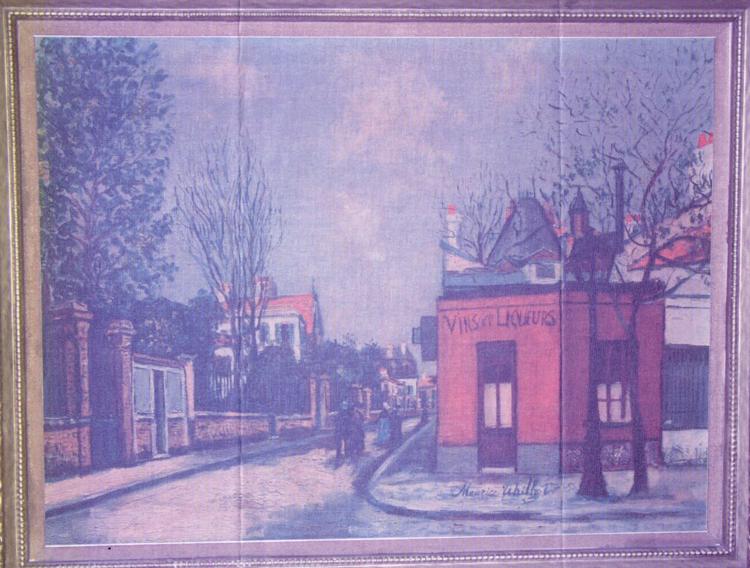 Dear J.R.: The signature on your picture is Maurice Utrillo. He was a French artist, 1883-1955. His most common subject matter was townscapes like the picture you have. During his life his reputation was worldwide, and prices paid for his paintings were so high that fakes were produced in large numbers. Currently his paintings sell from the low thousands to over a million.
Your Utrillo is a copy and appears to be a print, not a painting. If you take it out of the frame you will likely find notations indicating it is a print.
Dear John: Could you tell me anything about this Currier & Ives lithograph? It is titled "American Express Train." It is almost 18 inches high and 28 wide and has a border of 2 inches around the print. It is hand-colored and is printed on a construction type of paper.
It is mounted on some type of plain cardboard, not corrugated, so we do not know if there is anything printed on the back of the print.
Written above the title on the border is "F.F. Palmer, DEL., Entered according to act of congress A. 1864, by Currier & Ives in the clerks office of the District Court of the United States for the Southern District of New York, Lith. of Currier & Ives, NY W." Written below the title of the picture is "New York, Published by Currier & Ives, 152 Nassau ST." The colors are quite vivid and in excellent condition. — L.J., internet
Dear L.J.: The lithograph by Currier & Ives titled "American Express Train" is considered one of the best by collectors. The one you have, if original, could be worth $5,000 to $10,000. I suggest you examine the detail with a good hand magnifier. If you observe a tiny uniform dot pattern throughout the image, the print is a reproduction. Let us know what you discover.
John Sikorski has been a professional in the antiques business for 30 years. He hosts a call-in radio show, Sikorski's Attic, on WJUF (90.1 FM) Saturdays from noon to 1 p.m. Send questions to Sikorski's Attic, P.O. Box 2513, Ocala, FL 34478 or asksikorski@aol.com.