September's song for Florida does not include shorter days or music and lyrics by Kurt Weill and Maxwell Anderson. It simmers and swelters toward the cooling times ahead with an anxious eye cast toward the tropics.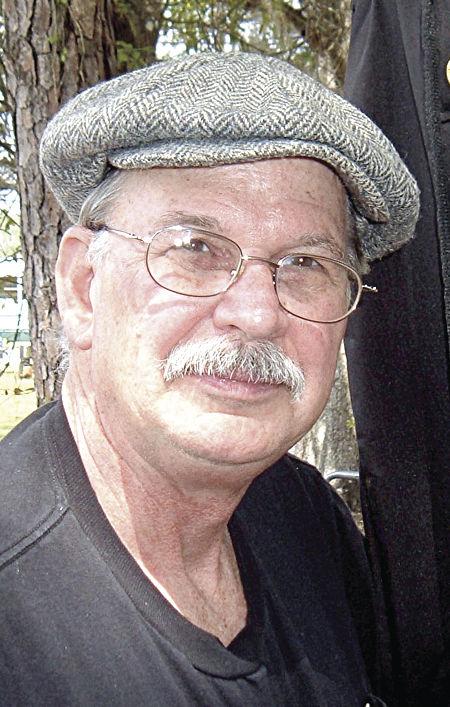 Around these parts though, we can hear the Obscure Brothers, a gifted songwriter, a Motown chanteuse or listen to local talent at an open mic.
St. Augustine's Obscure Brothers — Bob Patterson and Charley Simmons — bring their considerable talents to Woodview Coffee House on Friday, Sept. 6. Patterson, a 12-string guitarist, singer/songwriter and teller of grand tales, pairs up with the flat-picking wizardry of Charley Simmons.
Woodview's doors open at 6:30. Music begins at7 p.m. Admission is $10 with desserts, soup, coffee and tea available. The monthly venue is at Unity of Citrus County, 2628 Woodview Lane, Lecanto, just off County Road 491. For information or directions, email bsellis58@yahoo.com.
Singer/songwriter Rod MacDonald was a big part of the 1980s folk revival in Greenwich Village clubs. After graduating from Columbia Law School and joining the staff of Newsweek, MacDonald elected to become a folksinger in the 1970s.
He has lived in Florida for several decades, yet retains the socially aware edge in his songwriting. He headlines Dunnellon's Sunday Sampler on Sept. 15 at 2 p.m. The Sampler is held each month at the Historic Dunnellon Train Depot on U.S. 41. Admission to the Sampler is $10 and includes refreshments. Check them out on Facebook or at www.willmclean.com.
Greta Pope and the Spaniels cap Music at the Museum's Summer Series on Thursday, Sept. 19 with a tribute to Motown. Pope fronts the male vocal quartet featuring music of Marvin Gaye and Tammy Terrel, Tina Turner, The Temptations, Smokey Robinson and the Supremes, to name but a few of the artists she honors.
Tickets are $25 and include light refreshments. Held in the Historic Old Courthouse in downtown Inverness, the doors open at 6 p.m. and music begins at 7 p.m. Call for reservations, 352-341-6428.
If you yearn for the sound of big band jazz and pop, you are welcome to attend free live rehearsals of the Downing Street Big Band at Grand Living (located next to Terra Vista on County Road 486) in Hernando. The 19-member band holds open rehearsals from 6:30-8:30 p.m. Sept. 5 and 19.
Also on Sept. 5 and Sept. 19, The Farm, located on the Lake Lindsey Road in Brooksville, holds an open mic from 6-10 p.m. Contact Rod Sillars, rodsil333@yahoo.com, for directions and details.
Citrus County Parks and Recreation Department holds an open mic night on the last Wednesday of every month. Parks and Recreation offers musicians a chance to showcase their talents at the Beverly Hills Community Center Auditorium, 77 Civic Circle. The curtains open at 6:30 p.m. and the stage is available until 9:30. The county provides free coffee, water and doughnuts.
Please patronize local cultural, musical and artistic venues. Keep your ears open and send musical and cultural event schedules to: davisj0826@gmail.com.