When I was young and wanted to hear music, I had two choices: put a record on the stereo or turn on the radio.
When portable tape players were introduced, I could get together with friends and record their vinyls, producing a grainy copy that would also capture the sounds of our chattering or the vacuum being run in the next room. My first mix tapes were a compilation of these scratchy songs on cassette tape.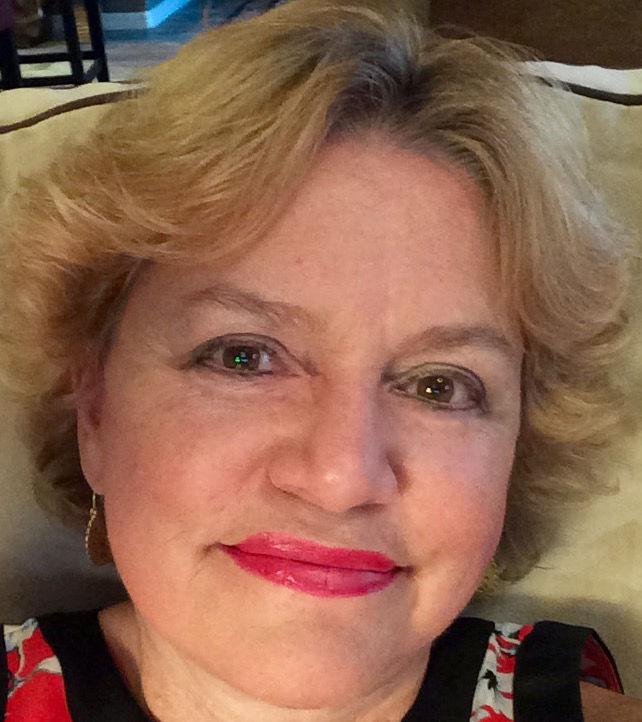 In the 1970s, music became more portable. I saved my babysitting money to buy a Walkman so I could cruise the neighborhood with my own personal music (those tape cassettes). And for those who wanted to share their music with everyone else, willing or not, you could carry a Boom Box around on your shoulder and blast the sound everywhere.
CDs were introduced in the 1980s, so we could stop fussing with broken or tangled tapes. You could even shuffle the songs. My brother-in-law discovered that my sister loves this function when he struggled to understand his audiobook.
Now we don't even have to worry about scratched discs; you can just download favorite songs and not bother with tapes or discs or records at all. Of course, they are still out in my garage getting warped by the heat.
My favorite music option now, aside from the outstanding live music available in Citrus County, is music provided by my voice-controlled intelligent personal assistant. If you own an Amazon Echo or similar device, you can simply call out "Alexa, play 'Bohemian Rhapsody'" and "tada!" The tune fills the room.
Nothing could be simpler, but there is one caveat: You have to remember the names of the songs that you love.
Fortunately, if you remember when you were listening, you can request songs from that year. If you know who was singing, you can ask for their songs. And if you are totally clueless, perhaps it is time to haul out the old vinyls.
Cool Change, 7-10 p.m., The Blue Gator in Dunnellon
Mercenary Crew, 8 p.m. to midnight, Dana's Bottoms Up II Saloon in Inverness
Wikked Steel, 9 p.m., High Octane Saloon in Homosassa
Moses Greyhound, 8 p.m., IRRU Social Club in Inverness
George Marshall, Jim's Club 19 in Homosassa
Cajun Dave, 6-10 p.m., Mango Tangos in Homosassa
JoJo Jones, 6-10 p.m., Margarita Breeze in Crystal River
Palomino Blonde, 7 p.m., Marguerita Grill in Homosassa
Nightshakers, 7-11 p.m., Mickey's Bar and Billiards in Crystal River
The Remember This Band, 6-10 p.m., Norton's Riverside Sports Bar & Grill in Crystal River
Well Worn Soles, 6-10 p.m., Pine Street Pub in Inverness
Dave Adams, 6-10 p.m., The Shed at MacRae's in Homosassa
Boogie Brothers, 7-10 p.m., The Blue Gator in Dunnellon
Hot Summer Music, 12-4 p.m., Crystal Harley-Davidson in Homosassa
JoJo Jones and the Jenerators, 1 p.m.; Chad 9.0, 9 p.m., High Octane Saloon in Homosassa
Celtic Conundrum, 6-9 p.m., Kelly's Half Shell Pub in Crystal River
Palomino Blonde, 6-10 p.m., Margarita Breeze in Crystal River
Dual Action, 7-11 p.m., Mickey's Bar and Billiards in Crystal River
Big Dave, 6-10 p.m., Monkey Bar at the Riverside Resort in Homosassa
Fred George, 5-9 p.m., Nature's Resort RV Park in Homosassa
Bottoms Up, 9 p.m. to 1 a.m., Niko's Roadhouse in Hernando
Doug Adam's Band, 6-10 p.m., Norton's Riverside Sports Bar & Grill in Crystal River
Tammy Hatch, 6-10 p.m., The Shed at MacRae's in Homosassa
Moses Greyhound, 4 p.m., Silver Moon Tavern in Dunnellon
George Marshall, Whiskey River in Hernando
The Joes, 5-8 p.m., The Blue Gator in Dunnellon
Dave Shepard, 1 p.m., Crackers in Crystal River
JoJo Jones, 11:30 a.m. to 3:30 p.m., Crystal Harley-Davidson in Homosassa
Lawless Intent, 1-5 p.m.; Jaded, 9 p.m., High Octane Saloon in Homosassa
Walt Whitney, 2-5 p.m., Mango Tangos in Homosassa
Bing Futch, 1 p.m., Monkey Bar at the Riverside Resort in Homosassa
David Vitale, 6-10 p.m., Norton's Riverside Sports Bar & Grill in Crystal River
Big Dave, 3-7 p.m., Old Mill Tavern in Homosassa
Palomino Blonde, 2-6 p.m., Seagrass Resort in Homosassa
Tammy Hatch, 6-10 p.m., The Shed at MacRae's in Homosassa
Buddy Shaw, 2-6 p.m., Whiskey River in Hernando
JoJo Jones, 7-11 p.m., Castaways Bar and Grill in Crystal River
Casey Young, 6-10 p.m., Lollygaggers in Crystal River
George Marshall, 6-10 p.m., Monkey Bar at the Riverside Resort in Homosassa
Kevin Zecker, 6-10 p.m., Norton's Riverside Sports Bar & Grill in Crystal River
Fred George, 5:30-9:30 p.m., The Shed at MacRae's in Homosassa
Dave Shepard, 6-10 p.m., Norton's Riverside Sports Bar & Grill in Crystal River