Most "working" musicians are happy to be paid to play gigs on weekends. It follows many have "day jobs" to pay the bills and keep body and music together.
Old Homosassa businessman James "Boe" Anderson has forged a day job with major musical significance; formed a tight knit group of fellow performers; created a museum reflecting the history of printing and added to that a love for the blues which he has shared with Citrus County folks for 25 years.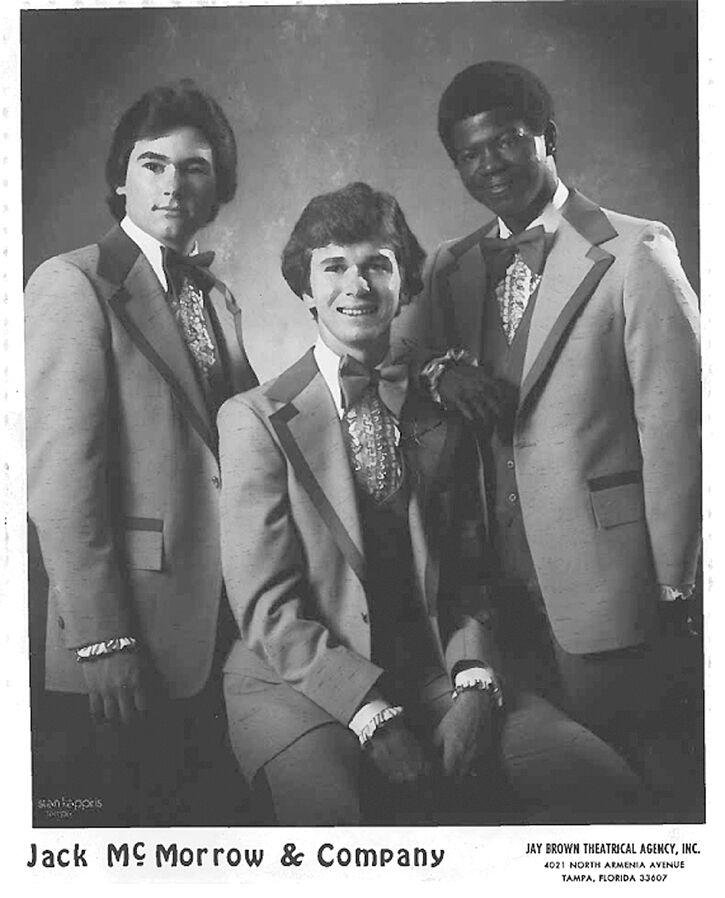 "I started playing bass at age 19 in Tampa and played with several trios around town," he said. For the past 30 years or more Boe has played bass, composed tunes and is a singer with the Cool Corporate Cats.
When his teacher left Roberts Music in Tampa, he took over as their bass teacher.
"Still playing local proms, clubs, and pubs, I connected with two old friends — drummer David Peon and guitarist Anthony Velasquez — that was the beginning of the Cool Corporate Cats," Anderson said.
The band now consists of Anderson, P. D. Smith from Williston on guitar, Mike Gufford from Inverness on drums and new member Rich Averill, who replaces veteran "Cat" musician Jim King, who contributed saxophone, vocals and keyboards.
His other vocation, printing at his company, Gemini Graphics, also includes an extensive selection of vintage typewriters and linotype machines forming his unusual printing museum.
"When I opened the printing museum in 1995, I met Peter Bartok," Anderson said. "He (Bartok) had a printing project and wanted me to come by his office. The address he gave me was in Sugarmill Woods where I lived at the time and the address he gave when I arrived was a big house. Peter Bartok was walking over from the house next door."
"Well, the big house was his office," Anderson went on, "I didn't know he was Bela's son. So, when I entered I saw a piano and sheet music. I asked if he was a musician and Bartok said no, but his father was ... Bela Bartok ... I didn't quite know what to say and then he said 'I want you to produce some of his works.'"
Bela Bartok was at the forefront of 20th century composers and is considered in the same company as Igor Stravinsky, Zoltan Kodaly and Arnold Schoenberg. Peter's father collected Hungarian folk songs, weaving them into distinctive compositions. In that Sugarmill home there were two secretaries and three musicians in Peter's employ, Anderson related.
"We had a 12-year printing relationship and I produced over 20 different booklets from soft-cover to hard-cover editions which were sold online and across Europe and the US. I never thought, in my printing career, that moving to this little Florida fishing village that I would be Bela Bartok's last printer to produce some of his greatest works before they became (part of) public domain."
Once Anderson was firmly ensconced in Old Homosassa, he shared his love of blues and founded the annual Blues n' Bar-B-Que, bringing internationally known blues bands to the stage on the tree-covered grounds outside his Museum Café and printing museum.
"At about our 11th year hosting the event I got burned out," Anderson said. "And a beautiful lady attending what I thought was our last event met me afterward. Susan Mitchell and husband Keith Mitchell asked me if they could continue hosting the event. They had just moved up from Tampa. They took it to another level."
"They formed a nonprofit organization — Nature Coast Friends of Blues — and it still exists to this day," he said.
Several years back, Susan Mitchell died. Anderson replaced her as president of the group she founded and, with the assistance of board members and volunteers, has kept the event drawing people to Old Homosassa.
Unfortunately, the COVID-19 pandemic has brought a halt to the string of day-long festivals; however, Anderson and the Friends of Blues hope to bring it back in 2021.
James Anderson's accomplishments keep adding up. The Old Homosassa businessman has produced and written music for four albums of his and his group's recorded music; was the final publisher for one of the 20th century's premier composers; and started a hallmark blues festival drawing hundreds each year to "this little Florida fishing village," placing it indelibly on the map.
"On my last album, I penned the song 'Take Off the Blinders' and see the big picture. There's more going on around us than we can imagine," Anderson admonished. "We have to stay focused (and realize) there's a big picture going on and most of us miss it by looking down at our phones. "