Holly Fern (Cyrtomium falcatum), in the Dryopteridaceae family, grows happily in full shade beneath a native Needle Palm (Rhapidophylum hystrix) near my front door in cold zone 8a to 9b in Dunnellon.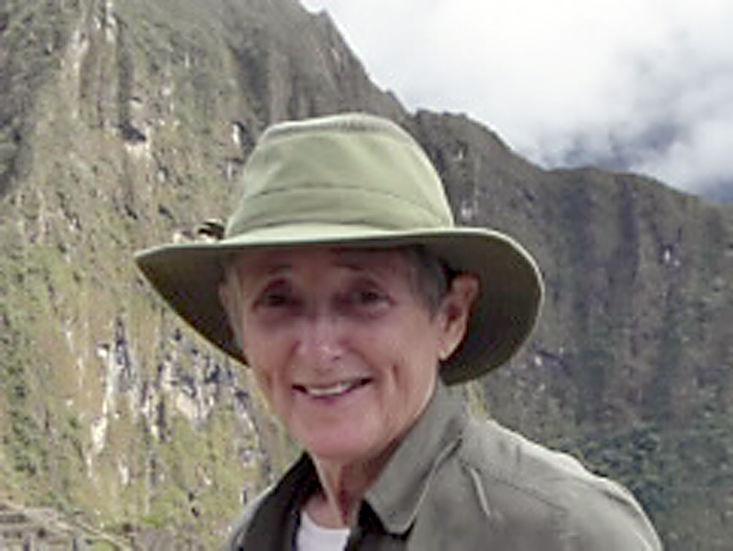 Others planted in more protected garden locations in the backyard never get frostbitten during freezing winter mornings because of surrounding vegetation and evergreen canopy cover.
This perennial, exotic Asian fern is listed as cold hardy from zone 6 to 10 but will be killed to the ground in freezes further north.
Holly fern originated in China, Japan, North and South Korea, Taiwan and Vietnam. It needs humus-rich, amended soil that retains moisture but is still well-drained. Wet soil will cause root rot, particularly during winter. The central growth crowns benefit from a protective layer of seedless straw (not hay), pine needles or leaf litter in winter. Let frostbitten leaves remain overwinter and snip them off after the last frost, usually early March in Central Florida.
This fern requires little maintenance or supplemental irrigation once established in a shade garden. After deep, wide-spreading roots grow, this fern has medium drought tolerance. As holly fern tolerates dry air and low-light conditions, it makes a good potted houseplant.
The evergreen, arching, glossy, dark green Holly Fern leaves, called fronds, resemble giant holly leaves and can be 1 to 2.5 feet long. Fronds have pointed tips similar to some hollies. The cluster of basal fronds surrounding the growth crown can spread 3 to 4 feet in diameter if given space to grow. Rabbits and deer do not like to nibble on these thick, leathery, exotic leaves.
Fronds are sickle-shaped or falcate and the genus name comes from the Greek word "kyrtos," meaning arched.
Like all ancient fern species, Holly fern is a non-flowering, vascular plant with sori packets on the underside of the leaves where microscopic spores develop for reproduction. Spores are spread mainly by wind, but Holly Fern is not invasive or aggressive. Clumps are vase-shaped and coexist well in shade beneath taller evergreen shrubs like camelias, viburnums and wild olives, and around evergreen tree trunks like Weeping Yaupon (Ilex vomitoria), East Palatka Holly (Ilex x attenuate) and oaks (Quercus species). They grow well in coastal cliff crevices, along stream banks, on rocky slopes and most moist, well-drained locations.
Shady spots in a border or foundation planting, ground cover around old evergreen trees, flanking a path in a woodland setting or shady patio pots all are good places to grow attractive and dense Holly Ferns.
This fern is pest and disease resistant, provided the soil is well drained. However, it may get fungal spots if leaves stay wet. Occasionally scale, mites and mealybug insects and snails can become pests.
Air circulation and dry leaves may be enough to control potential pests. A systemic insecticide like bifenthrin (as in Talstar One spray) will eliminate adult and hatching insects for up to two months, interrupting the breeding cycle to prevent possible further infestation.
Holly Fern's large, tropical-looking fronds can be used in cut flower arrangements. Its bold texture is a perfect contrast in a shade garden mixed with flowering plants like azaleas, camelias, crocosmia and gingers or alongside leafy Coontie and King Sago cycads or low-growing native palms.
f fertilizing, do so once a year in spring as the new fronds emerge. Use a balanced time-released granular fertilizer sparingly.
Jane Weber is a professional gardener and consultant. Semi-retired, she grows thousands of native plants. Visitors are welcome to her Dunnellon, Marion County, garden. Contact her at jweber12385@gmail.com or phone 352-249-6899.