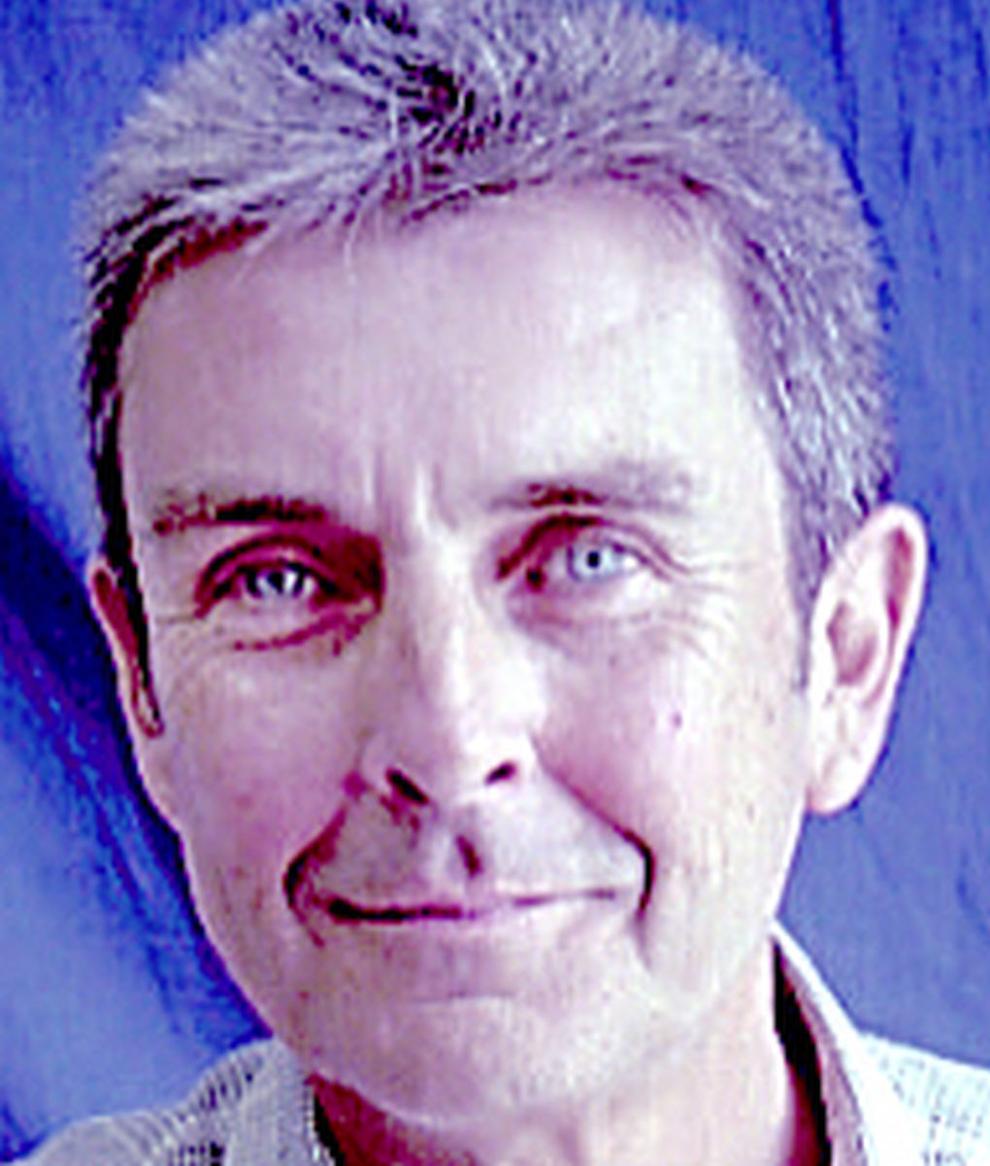 Dear John: I have these items that have been in our family from my grandmother and mom. I have no idea what they are or if they are really old. Could they be sold? I have enclosed photographs for you to see. — C.M., Lecanto
Dear John: The tall item is a decorative ewer. It is a reproduction made in the 20th century of Victorian era style ewers. The rose decoration on the pottery portion of the body is a transfer print with a little bit of hand color. The metal portions are made of white metal with a decorative surface to look like bronze. Potential dollar value is below $50.
The two vases are made of blue opalescent art glass. The pretty floral decoration appears to be hand-painted. I think they were made in Bohemia in the late 19th century. I think they would sell in the $150 to $250 range for the pair.
Dear John: We have received several interesting pieces of silver from a relative. She was my husband's aunt and always had very nice things. One piece we are curious about is a man's belt buckle. The engraving on the buckle is of two cowboys bulldogging a steer. She never married, so it is not known who used it before she had it or why she had it, other than as a piece of art. If this is something you can help with, we will send photographs. If not, can you recommend somewhere or someone, we could find out what it might be worth. — R.T., internet
Dear R.T.: Yes, I can help you. Take good clear photographs of the belt buckle front and back including close-ups of any maker's marks that appear.
Dear John: I have a photo and the envelope it came in of Ronald Reagan signed, "Good luck, Jean, Ronald Reagan." My mother received it and a photo of Jane Wyman in the early 1940s. I am wondering if the signed photograph has any value. It is a nice card stock type photograph. Thanks for your help. — S.J., internet
Dear S.J.: A signed photograph by President Reagan is worth $100 to $150. As a movie star, his signature is not of much interest currently, so I suggest you pass it on in the family. If you plan to keep it, be sure to put it in an archival envelope to protect it.
John Sikorski has been a professional in the antiques business for 30 years. Send questions to Sikorski's Attic, P.O. Box 2513, Ocala, FL 34478 or asksikorski@aol.com.