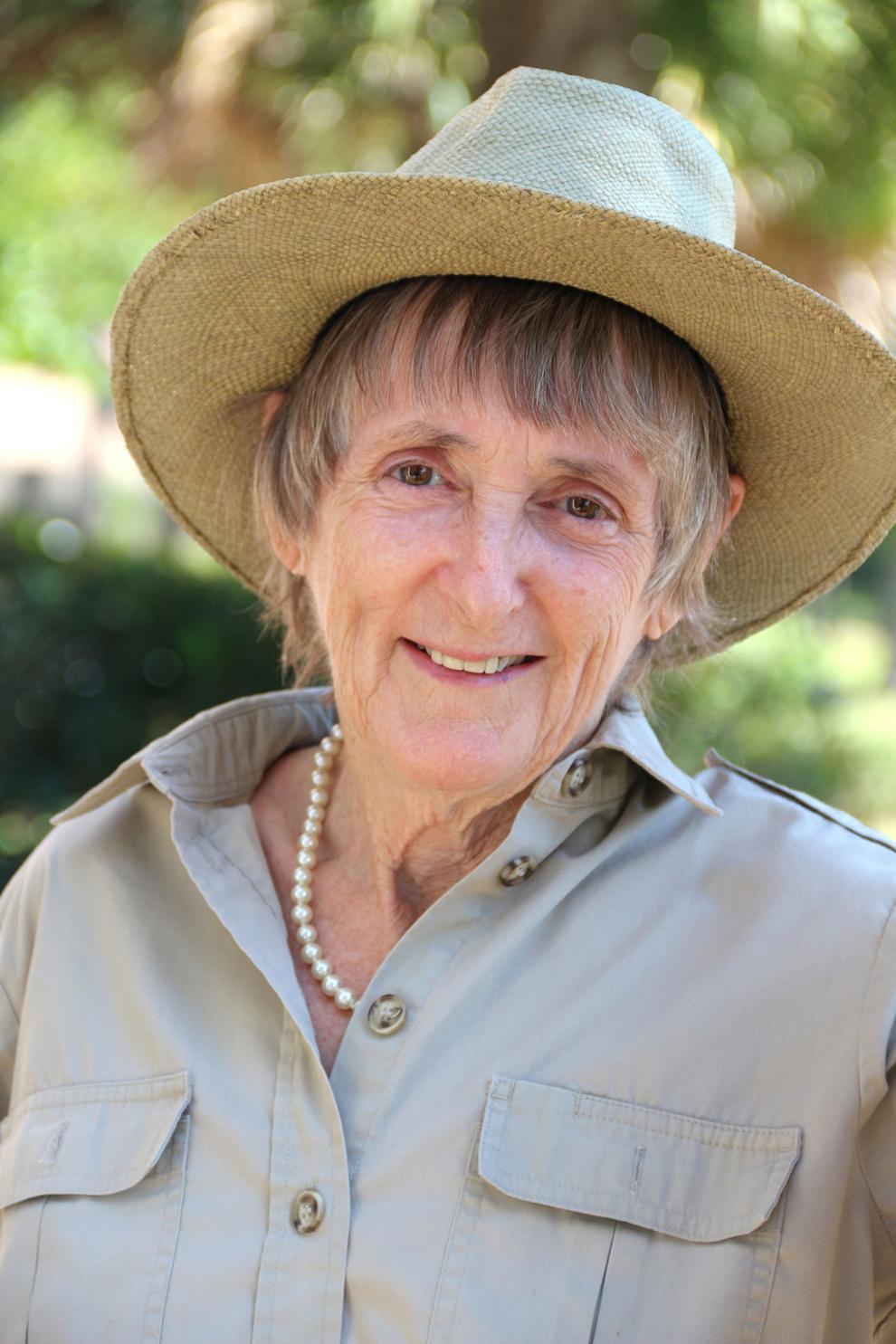 Central Florida still should get a few more frosty mornings and perhaps another overnight freeze or two before soil temperatures warm up enough for deciduous trees and shrubs to leaf out and spring flowers blossom. Areas along the Atlantic and Gulf Coasts and inland areas moderated by bodies of water have less frost and stay warmer. January's seasonal flowers attract attention in Florida.
Red Maple, Acer rubrum, is the most numerous and widespread tree species in the United States. In my Marion County zone 8b–9a garden, Red Maple flowers early in January. The farther north, the later it flowers. Clusters of burgundy-red small flowers attract insect pollinators and the small birds that prey on insects. As red maple flowers fade, pairs of seeds develop with burgundy-colored dangling winged seeds known as samaras. Most maple seeds are eaten by migrating and resident birds, insects and mammals. Enough maple seeds germinate and grow into new replacement trees.
Flatwoods Plum, Prunus umbellata, and Chickasaw Plum, Prunus angustifolia, burst into large clusters of tiny, five-petaled white flowers by mid-January locally and later further north. Flowering lasts about four weeks.
Flatwoods plum is usually a single-trunked, small tree about 20 to 25 feet tall and 15 feet in diameter. The natural range is Southeastern Coastal Plain from Virginia south to Central Florida and west to Texas in cold zones 5–9. Its one-seeded drupe fruit is up to an inch in diameter, with purplish blushed skin. Wildlife like birds, insects, mammals, and reptiles depend on native plum drupes for food and in the process disperse the stony seeds.
Chickasaw Plum, a scrubby multi-stemmed bush to very short tree, spreads by underground suckers and stems to form dense colonies. It is armed with long, sharp thorns. Pollinated flowers become small edible drupe with a single stone or pit with a seed inside. Chickasaw Plums have yellow skin blended with some red and covered with a whitish blush. This shrub ranges from cold hardiness zone 5 in the north to warmer 9 of Central Florida.
In Florida's weaker winter sunlight some wildflowers bloom such as native perennial violets that delight gardeners with purple, white or yellow flowers on different species. In upland forests a favorite is purple-flowered Viola sororia. The flowers, leaves, stems and seeds of all violas are wildlife food. People use delicious and nutritious fresh violet leaves in salads and flowers as garnish. I cultivate violets for rabbit and gopher tortoise food as well as my salad. I encourage low-growing violets to spread in the mowed green space surrounding my home.
This green space firebreak and recreation area needs high mowing from May to Thanksgiving only. If I wanted turfgrass to mow in winter I could plant annual ryegrass in October. Even the more expensive so-called "perennial" ryegrass does not survive Florida's hot and humid summer rainy season.
Blue-eyed iris, Sisyrinchium angustifolia, has grass-like clumps of flat leaves. As a native perennial evergreen groundcover, this plant that starts to flower by late January or early February. Depending on the zone and climate, it flowers later the farther north and colder the climate is.
When the turfgrasses in my greenspace are dormant hay and thatch during winter, the clumps of self-seeded Blue-eyed Iris are a welcome and noticeable highlight. Clumps can be carefully dug up and relocated into planting beds or alongside trails. Large clumps are many plants growing together so can be carefully teased apart without damaging the delicate feeder roots. Replant as smaller clumps as desired.
Watch for annual phlox in unmowed grassy roadsides from January to late spring. In my garden these self-seeding annuals get transplanted without damaging the feeding roots. It is winter until the Spring Equinox on March 20. January's lengthening daylight, shorter nights and warming soil temperatures induce winter flowers.
Jane Weber is a professional gardener and consultant. Semi-retired, she grows thousands of native plants. Contact her at jweber12385@gmail.com or phone 352-249-6899.