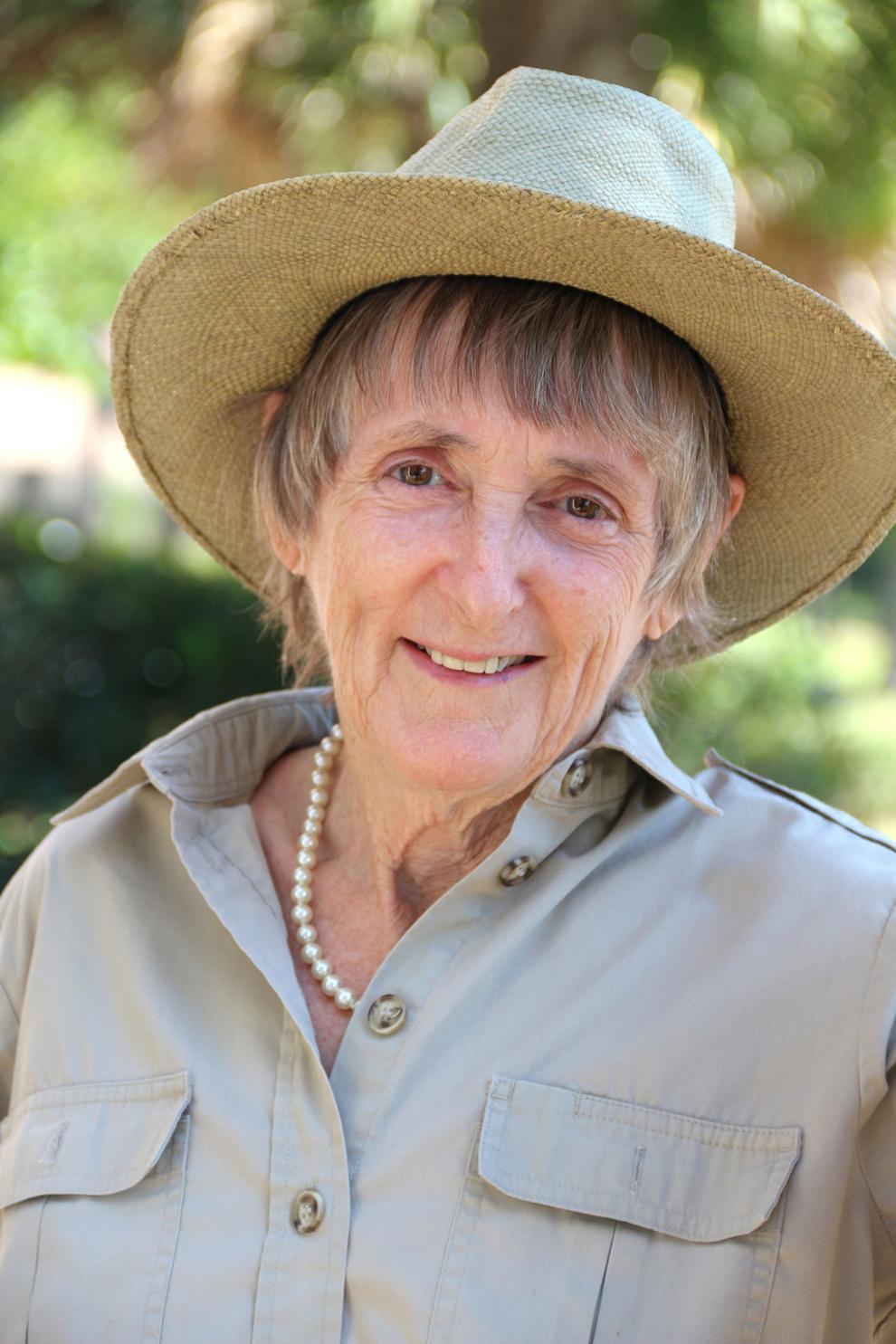 Homeowners ask, "what are the best drought-tolerant plants for Florida?" Some native and introduced palms, both arborescent tree form and low-growing cluster palms, are cold-hardy and xeric or drought-tolerant. Xeric, native woody trees include deep-rooted pines, 10 sturdy oak species, juniper (red cedar), cherry laurel, sugarberry, scrub hickory and some evergreen hollies, among others. Evergreen, xeric shrubs that evolved in Florida include Walter's Viburnum, Simpson's Stopper, Ocala Yellow Anise, Conradina rosemary and Garberia. Firebush is a root-hardy xeric flowering shrub, but will die to the ground if frozen north of Central Florida.
Bunchgrasses that survive for months with no rain include Eastern Gamagrass, panicgrass, sea oats, wiregrass and muhlygrass. Wildlife feeds on the seeds of these grasses. Native Coonties and introduced sagos are drought-tolerant, cone-bearing cycads that produce one flush of leaves a year in Central Florida; however, leaves will die when frozen. Native wildflowers like Florida Paintbrush, Liatris, Dune or Beach sunflower, coreopsis, salvias and the nonnative Gillardia blanketflower grow well in sandy, dry, well-drained soils. Succulent cacti, aloe, agave and yuccas are reliable desert and sand dune plants. My favorite native groundcovers include gopher apple, Phylla frogfruit, blue salvia and sunshine mimosa.
Historically, in peninsular Florida, April and May have virtually no appreciable rainfall. The normal four-month summer rainy season starts in June. Subtropical Florida is basically a series of sand dunes atop ancient, compacted limestone that formed under shallow warm seas. Stored within this porous limestone, the Floridian aquifer depends on rainfall to recharge freshwater supplies. On average, Florida receives about 54 inches of rainwater annually and has 233 sunny days.
Florida has more than 130 desalination facilities that treat brackish and sea water to make over 140 million gallons daily (MGD) of potable drinking water for its burgeoning population — 21,538,187, according to the 2020 census.
Summer rains refill surface water features like wetlands, lakes, streams and rivers that form in lowland depressions between Florida's dunes. Over time, the plants that evolved to cover the sand dunes developed deep taproots to anchor themselves against high winds and/or wide-spreading but deep surface roots to absorb rainwater. These native plants are drought-tolerant.
Unfortunately, developers commonly, traditionally, thoughtlessly and unnecessarily remove all existing vegetation when building homes, subdivisions, roads and commercial properties. Eliminating all naturally occurring plants and the creatures that depend on intact habitats creates biological deserts. People then plant ornamental, mostly non-native plants that need irrigation with our precious and limited freshwater supply. Americans (North, Central and South) all complain when the Amazonian and Yucatan forests are clear-cut to grow soybeans and palm oil. In Florida (and globally), the expanding human population needs to change its behavior and attitude, rethink and coexist with the natural environment.
Plant growers need to make a living, so yhey grow a limited selection plants they can water daily and fertilize to grow quickly to marketable size. These plants must be lightweight, packaged, shipped and handled to get to wholesalers that supply professional landscapers. Transportation is expensive. Big box retail nurseries take plants on consignment. They do not own the plants, but are state-registered to trade in plants. The growers gets paid only after the plants are sold.
The Association of Florida Native Nurseries (FANN.org) has steep membership fees. Its PlantRealFlorida.org lists their member suppliers of native plants and services for residential and retail customers. The Florida Native Plant Society, fnps.org; Florida Wildflower Foundation, flawildflowers,org; Wildflower Seed and Plant Growers cooperative, floridawildflowers.com; and small private local nurseries like my Jane's Garden all are sources of native, drought-tolerant plants.
Big organizations do fine marketing. They are too expensive for the hundreds of state-registered and inspected local growers and nurseries that do not have the desire, volume, or money to market commercial.
Gardeners and plant growers take pleasure and satisfaction from plants, nature and functioning habitats. Homeowners and developers should preserve much of the existing habitats where they chose to live and work. We all can incorporate drought-tolerant and native plants in our landscapes. Everyone can help save and restore a part of our shared planet's ecosystems.
Jane Weber is a professional gardener and consultant. Semi-retired, she grows thousands of native plants. Contact her at jweber12385@gmail.com or phone 352-249-6899.