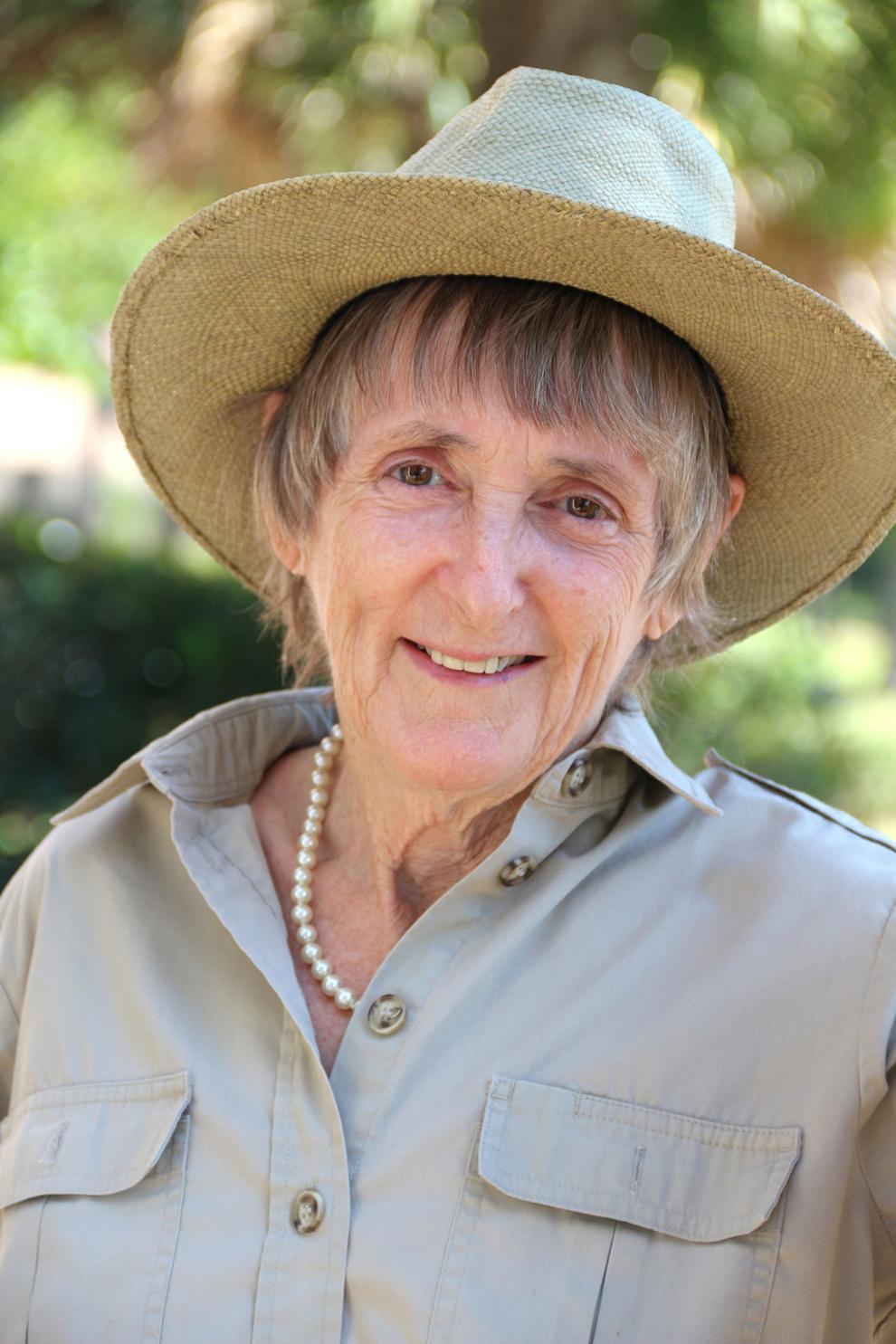 Exotic clerodendrums are popular in Florida gardens. Some evolved in Africa, others in Asia. The Plant List at www.theplantlist.com includes 327 accepted scientific species names in the Clerodendrum genus of the Family Lamiaceae. The list mentions hundreds more no longer accepted plant names which are synonyms, unplaced, unassessed or misspelled names. Of interest to gardeners are clerodendrums that are readily available, not invasive and grow well in Florida's subtropical climate and cold hardiness zones 8a to 11a.
Gardeners can find their cold hardiness zone by entering their zip code on the interactive online map at https://plants.usda.gov/hardiness.html. Cold zones are based on the lowest average winter temperature. For example Citrus County is generally zone 9 (20 to 30°F), further divided into 9a (20–25°F ) in inland northern areas and warmer 9b (25–30°F) toward the Gulf and lakes and more southerly. Areas right on Gulf waters are kept warmer in winter, so may be in Zone 10a (30–35°F), which gets almost no frost.
All clerodendrum leaves are in pairs opposite each other and at right angles to the pairs above and below. All clerodendrum species have a five-lobed calyx. Calyx outside sepals are usually green on most flowers. The inflorescences (whole flower heads, including stems, stalks, bracts and flowers) grow from the leaf axils on the plant stems.
White Bleeding Heart vine, Clerodendrum thomsoniae, is a climbing, twining, flowering plant that evolved in tropical western Africa, so is frost-tender. This perennial vine grows to 13 feet tall. Leaves are ovate to oblong, 8 to 17 cm long. C. tompsoniae's flowers are produced in terminal cymes (flower clusters) of eight 20 flowers branching from a central stalk. Each 1 inch diameter flower calyx is white, sometimes tinged with purple. In the center, petals form a five-lobed, blood red corolla up to 2 cm long with similar diameter. Initially, the unopened corolla is heart-shaped.
Hybrid Clerodendrum x speciosum is called Java Glory Bean, Red Bleeding Heart and Glorybower. This red clerodendrum's outside flower calyx is dull purple to dark pink. The corolla is bright red. Leaves are slightly darker and it is more frost-hardy than White Bleeding Heart.
Clerodendrum ugandense goes by many common names, including Blue Butterfly Bush, Blue Glorybower, Oxford Bush, Cambridge Bush, etc. Originally from Uganda in Africa, the flowers resemble a small blue butterfly. Homeowners can use Ugandan clerodendrum as a stand-alone specimen or in a mixed border. Butterfly gardeners use it as a nectar source to attract adult butterflies. This gangly shrub can be pruned to induce more and longer flowering, as well as a compact shape and denser foliage.
Clerodendrum paniculatum, Pagoda Flower, evolved in tropical Asia and Papuasia. It has not yet escaped cultivation in Florida but is a naturalized invasive plant in India, Fiji, French Polynesia and Central America. Popular in Florida gardens, this easy-to-grow, perennial, deciduous, tall plant spreads underground. From late summer through autumn, spectacular large terminal flowerheads are bright orange-red and attract nectaring butterflies and pollinating insects like bees and wasps.
Native to China, Clerodendrum bungei has escaped cultivation globally. See Florida's invasive species list at fleppc.org. Commonly known as rose glorybower, gloryflower and Mexican hydrangea, it is not related to true hydrangeas. How could anyone call a Chinese plant Mexican?
Conscientious gardeners never deliberately grow or share invasive species and actively remove invasives from gardens and natural habitats. Deciduous, perennial, self-seeding nonnative bungei shrub grows up to 6.5 feet tall. It has heart-shaped cordate leaves 10 to 20 cm long with coarsely toothed margins (edges). From late summer to fall, round terminal flower heads, 4 inches in diameter, are rose, crimson or pink. Each bungei flower has a central slender tube about 3 to 4 cm long ending in five spreading white lobes. Leaves have an unpleasant, fetid smell overpowering the flower's scent.
With many attractive exotic ornamentals that grow well in Florida gardens, there is no logical or moral excuse for growing listed invasive, prohibited or noxious plants in a homeowner's garden. Removing bad plants and replacing them with desirable species helps protect environments where native plants still exist with the associated creatures that depend on intact natural habitats.
Jane Weber is a professional gardener and consultant. Semi-retired, she grows thousands of native plants. Contact her at jweber12385@gmail.com or phone 352-249-6899.