News clips and advertisements that appeared in the Citrus County Chronicle during the 2000's.
Hernando School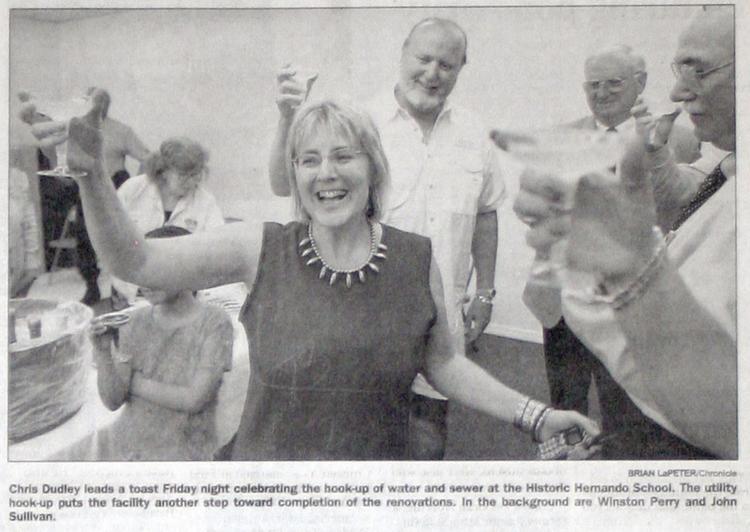 Playhouse 19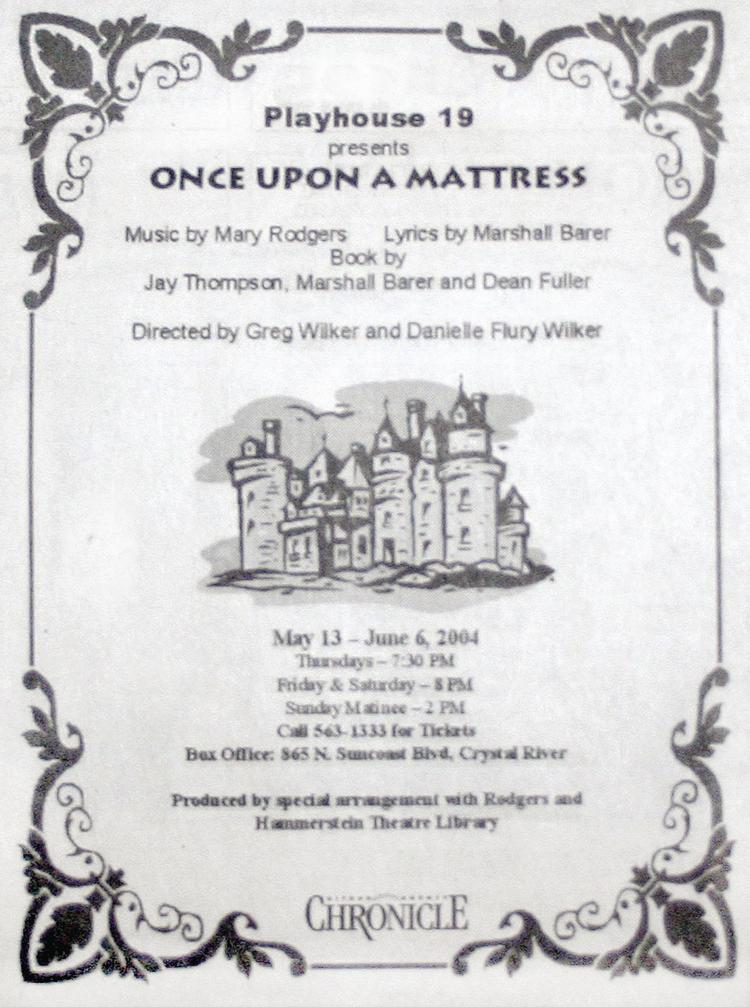 Crystal River fireworks donation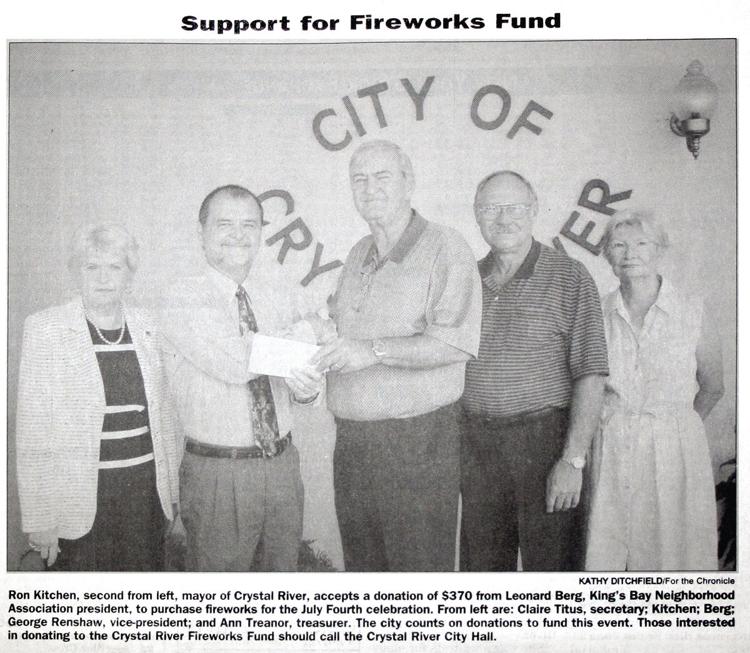 Bow Wow Boutique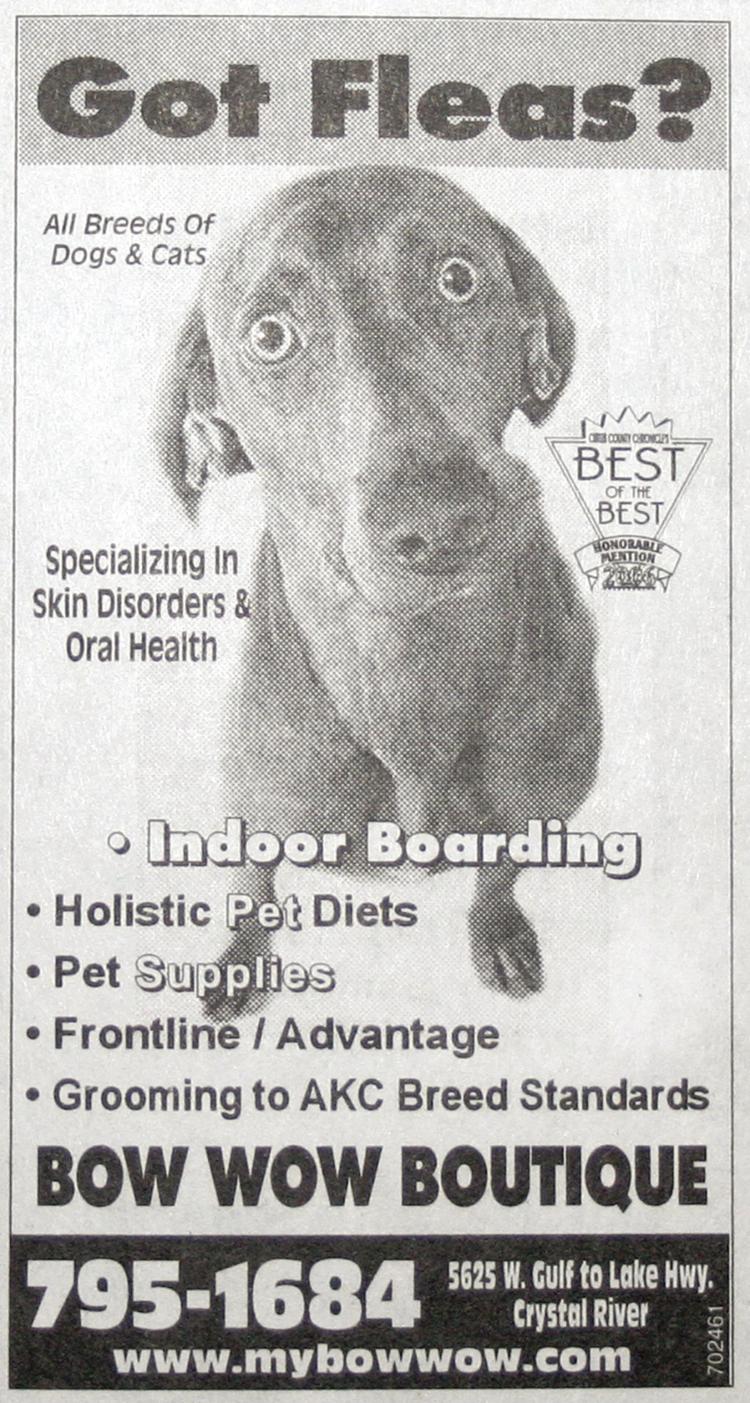 Drew Zay goes to Washington
Connors Gifts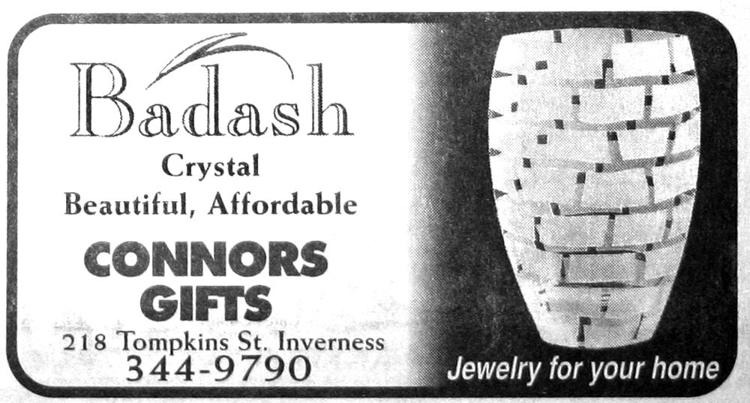 Run for money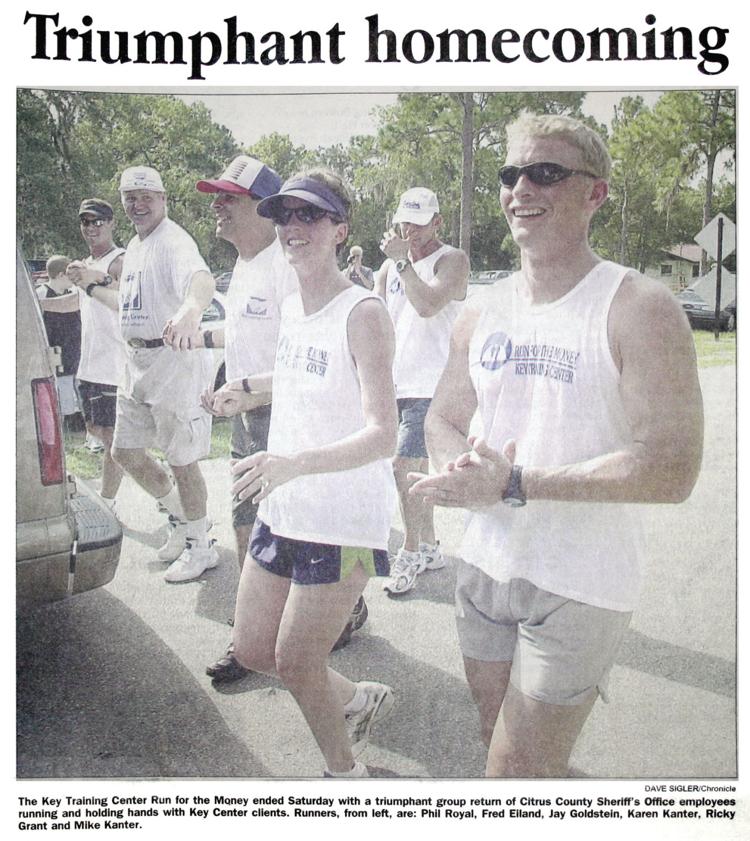 Dr Sisto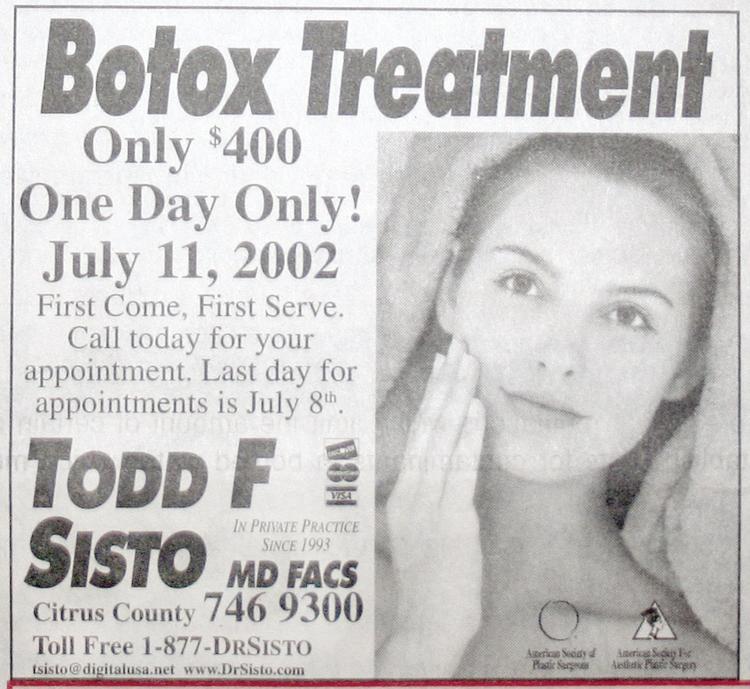 Pine Ridge horse Show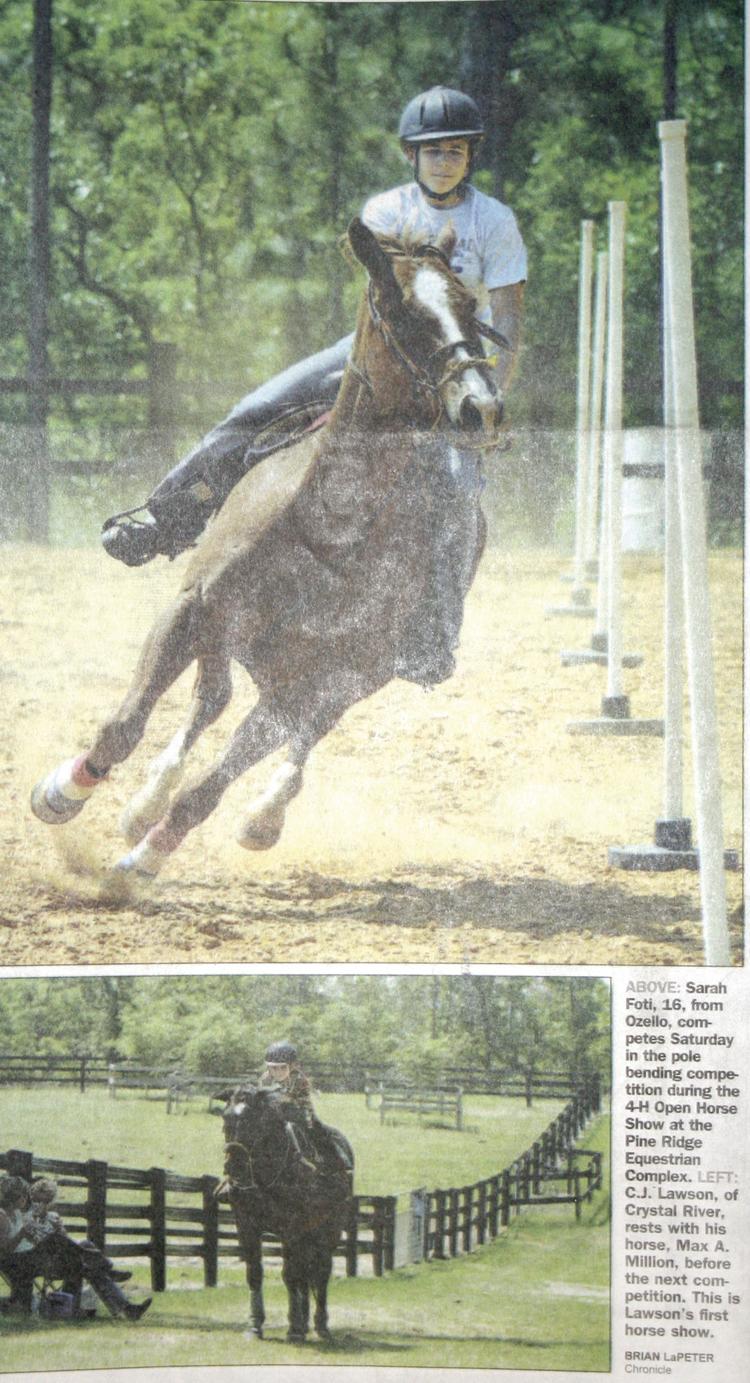 Music at the Museum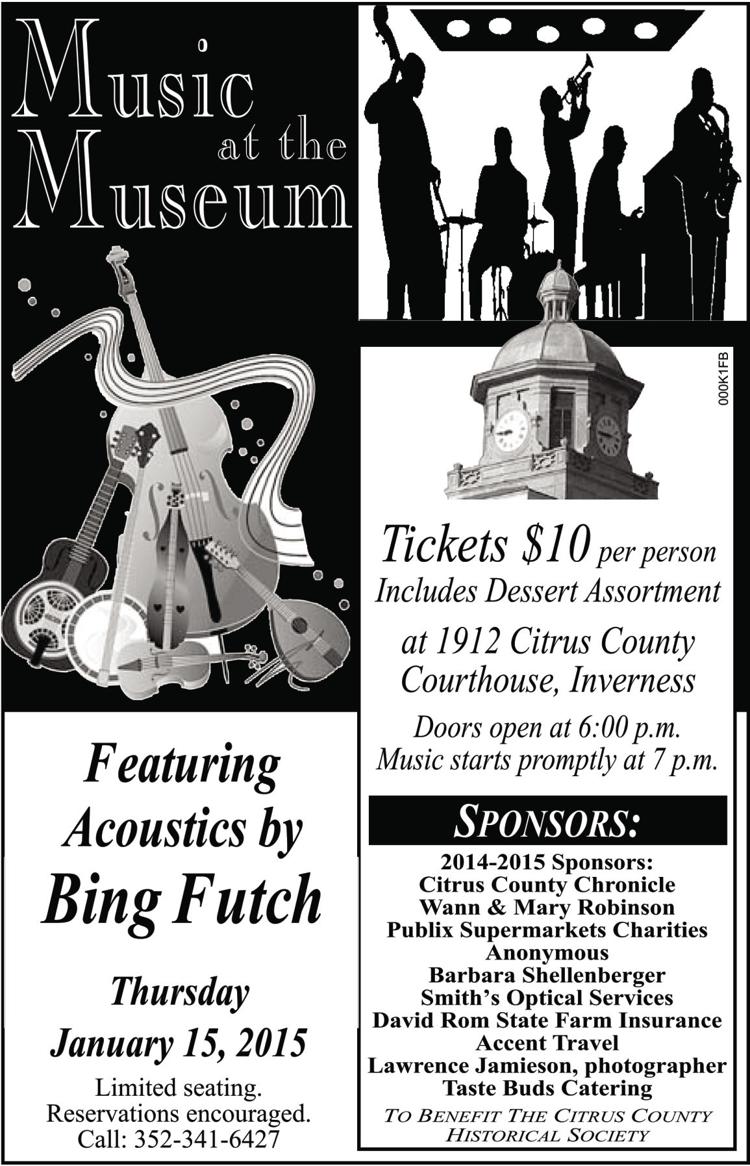 Rescued fawn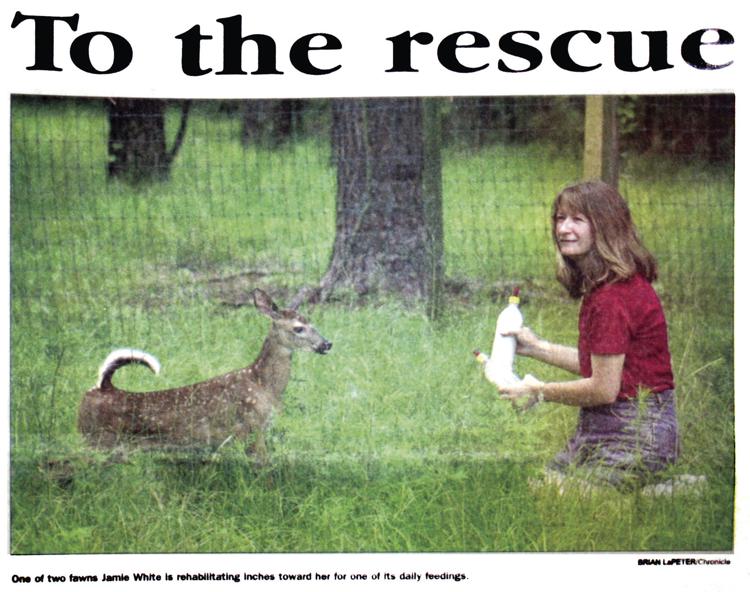 Relay For Life
Military homecoming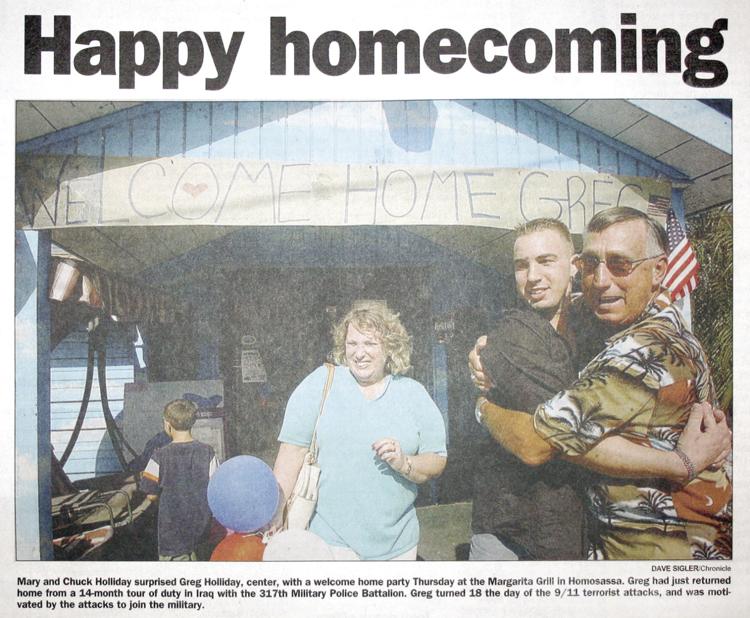 Dr Gardner

Veteran hug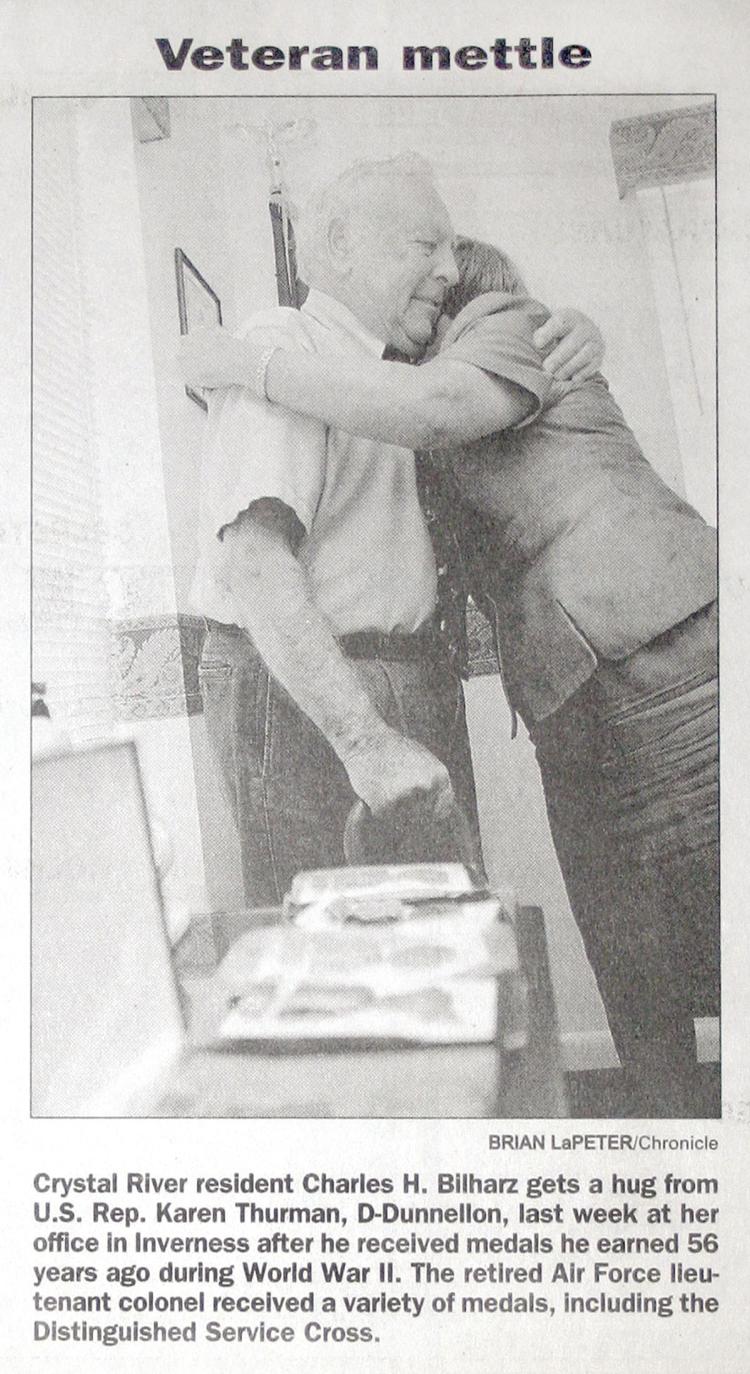 Tennis playoffs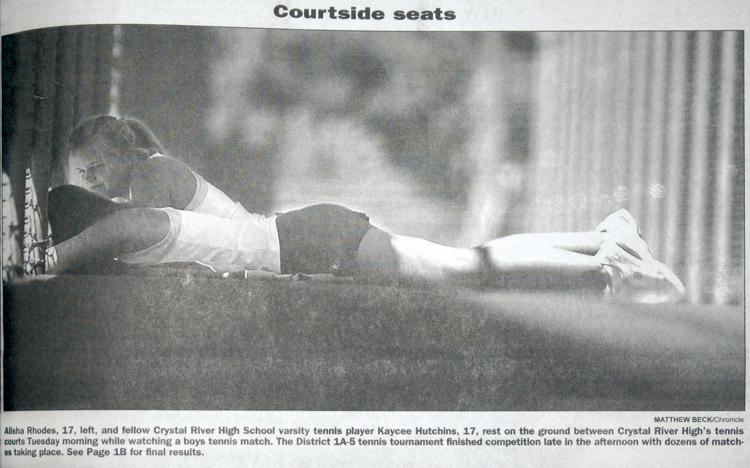 Heidis Italian Restaurant

2010
2010-2019
Starting slow as a result of the recession of 2007-2008, Citrus County saw lots of good things happening again as the end of the decade rolled around.
The U.S. Census Bureau estimated the county's population as 147,929 slight increase from the 141,178 in 2010.
In October 2014 Citrus Memorial Hospital was leased to Hospital Corporation of America, a Nashville-based company.
More storms dominated the news.
Hurricane Hermine, while not coming ashore around here, still managed to cause extensive coastal flooding as it went by on its way to the Florida panhandle in 2016
Hurricane Irma came directly at Citrus County in 2017 and despite having to make its way over land from Fort Meyers was still a category one storm when it arrived
The storm created havoc with school and business closures, evacuations, blocked roads and power outages.
In 2015, the restored Valerie Theatre reopened and took its place as a hub for cultural activities in downtown Inverness.
Since the Citrus Memorial Health System YMCA branch opened in 2016, memberships have grown to the point that expansion of the facility was already a necessity a year and half later.
The long-awaited Riverwalk in Crystal River opened in 2018. When completed, it will give local residents and visitors alike an opportunity to stroll along portions of one of the area's most important attractions – King's Bay and the Crystal River.
During the decade, the Chronicle continues to go more to the digital aspect of publishing, while still maintaining a strong presence in its printed version.
The British Petroleum (BP) oil rig begin leaking oil into the Gulf of Mexico in 2010.
Terrorist leader Osama Bin Laden was killed in Pakistan in 2011.
The final Space Shuttle mission landed in 2011.
Hurricane Sandy hit the New York and New Jersey area, causing $65.6 billion in damages.
The SpaceX, a private aeronautical firm, engaged in the first reflight of orbiter class rockets in a effort to reduce the cost of space travel.
2000
2000-2010
The county and the Chronicle continued to grow until the later part of the decade when the economy started to crash in 2007.
The county's population was recorded at 141,178 in 2000, up by some 22,000 new residents.
Unquestionably the biggest news of this time period was the 2004 storm season, which saw Citrus County impacted again and again and again by hurricanes that were reduced to tropical storms by the time they arrived here, but still did considerable damage. The loss of power was widespread and left many in the dark for extended periods of time.
Hurricanes Charley, Frances and Jeanne all paid a visit to the area and had a cumulative effect.
Charley came ashore Aug. 13 in the Punta Gorda area and took a northeastern path across the state, damaging Lakeland, Orlando and then Ormond Beach. While Citrus County wasn't in the path, it was close enough that the impact was felt here.
Then came Francis, which came ashore Aug. 24 in southeastern Florida and visited this area as a tropical storm. Though Ivan, in early September, stayed off shore and made landfall in the Alabama-Florida area, it unsettled nerves here.
Finally, Jeanne punctuated the season when it arrived Sept. 25. It took a similar path to that of Francis. In addition to the power outages, the storms disrupted life in Citrus County. Schools were closed and used for shelters, residents in vulnerable areas and dwellings were evacuated, events were canceled as the county worked to get back on its feet.
Earlier in the decade, the Chronicle launched three new publications that joined an already existing paper as weekly sections to serve different communities. The new Inverness Pioneer, Crystal River Current and Homosassa Beacon joined the Beverly Hills Visitor and took their place as publications jammed- packed with community news, photos and opinion.
It was a decade of momentous events on the world stage.
The terror attacks of Sept. 11, 2001 set in motion two subsequent wars.
Afghanistan was invaded by the United States and a coalition of countries in November of 2001
The invasion of Iraq was launched in March of 2003.
The Space Shuttle Columbia exploded upon re-entry Feb. 1, 2003
On April 1, 2004 the World War II Memorial opened in Washington, D.C..
Hurricane Katrina struck the gulf coast and caused tremendous damage and loss of lives in Louisiana and Mississippi in August of 2005.
On Oct. 17, 2006, the population of the United States hits 300 million. It took just 40 years to go from 200 million to 300 million.
With the recession well under way, Congress passed legislation to assist Wall Street and banking business.