As I grow older, I realize how vital it is to stay positive throughout life.
Often times we are consumed with negative thoughts about various anxieties and our minds drift to the worst-case scenario.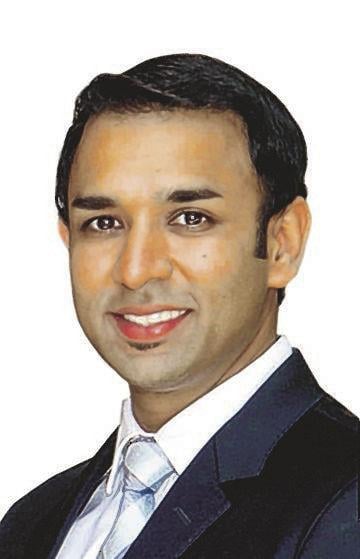 Instead, the vast majority of the time the situation presents much better than we had anticipated. By staying positive, life becomes much richer and more enjoyable, better allowing us to handle any hurdles that come our way.
As surgeons, we primarily focus on the physical aspects of healing and spend little time considering the patients mental state as a means to their recovery. In regards to wound healing, there are numerous components that can decelerate or abate a patients overall success.
Beyond extremes in age, nutrition and other medical comorbidities, diet, mental and emotional well-being have an equally robust influence on wound healing.
Some level of postsurgical stress is inevitable. To compound the issue, Americans as a whole are already quite stressed out compared to those living in the rest of the world.
A 2012 review established that the upper quarter of individuals with the highest stress reported slower healing times and resulted in significantly more pain postoperatively.
Stress leads to an increase in cortisol levels in the body, which in turn delays healing. Further, psychological stress impedes the body's repair process by promoting the adoption of health damaging behaviors.
Research has shown statistically significant correlations between depression and osteoporosis, coronary heart disease, diabetic complications and the incidence and progression of cancer.
In the orthopedic literature, poor functional outcomes parallel poor emotional health, such as anxiety, depression, poor coping skills and poor social support.
By contrast, staying positive plays an additional protective role in the course of physical diseases. Amassing evidence suggests that psychopathology and well-being are more than merely opposite poles of the same dimension and they both have independent impacts on physical health.
The key to a longer life and faster postsurgical recovery is to minimize stress. There are many outlets to relieve stress or to vent these feelings or frustrations. To name a few, working out regularly, peaceful meditation, yoga and journaling have proven to be effective.
Time and time again, the enhancement of emotional well-being and staying positive have shown to improve the prognosis of recovery and survival in physically ill patients.
A healthy state of mind has proven to lead to a healthier and speedier recovery!
Dr. Rushi S. Patel, DDS, Ph.D., with Citrus Oral and Facial Surgery, is board certified and a graduate of Lecanto High School. Visit Dr. Patel online at www.citrusofs.com.