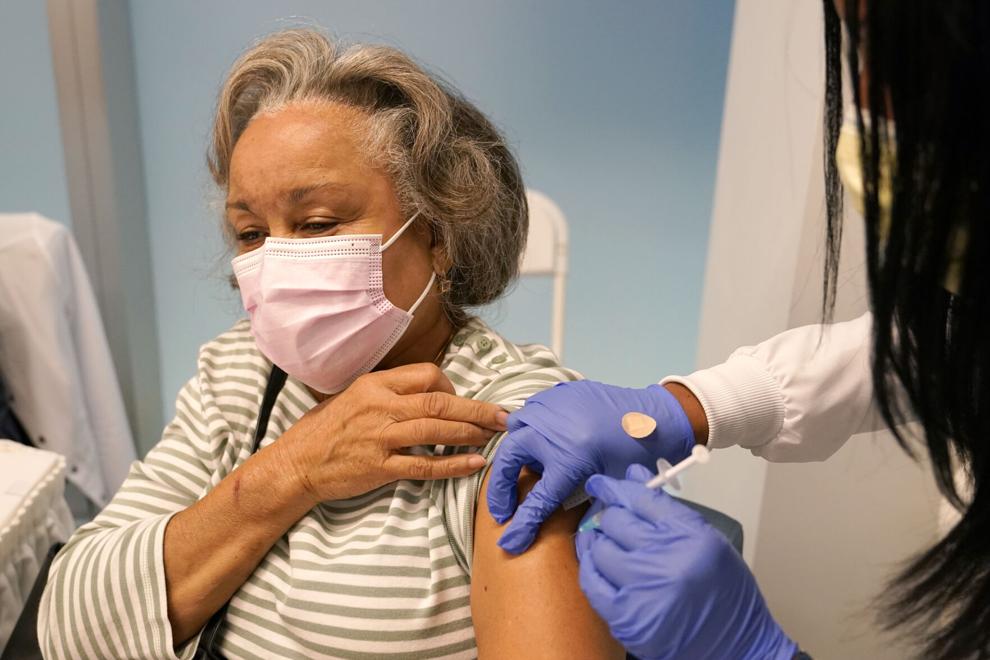 Libraries can help with vaccine questions
The Citrus County Department of Health encourages citizens who would like additional information on the COVID-19 vaccine distribution in Citrus County to phone any of the local library branches. Staff is on hand to answer questions and provide the required paperwork necessary to receive the vaccine.
Phone numbers for COVID-19 vaccination distribution information are as follows:
Central Ridge Library: 352-746-6622
Coastal Region Library: 352-795-3716
Floral City Library: 352-726-3671
Homosassa Library: 352-628-5626
Lakes Region Library: 352-726-2357
Citizens are asked to be patient as the COVID-19 vaccination program continues in the months to come. Additional locations, dates and times will be announced as the vaccine becomes available.
Women of Sugarmill Woods sponsor Caring Concerns
Do you live alone and sometimes worry that, if something happens in your home to you, someone might not know it, or do you just miss some contact each day?
Women of Sugarmill Woods is starting a volunteer group called Caring Connections, a free, opt-in, wellness check telephone service to check on our residents.
Every day, a telephone call will be placed to a participant at a regularly scheduled time.
These calls will take place. as close as possible to the one-hour time block pre-selected by the participant.
If the participant does not answer the first call or return the message within an hour, they will be tried one more time. If that call is not answered, an additional call will be made to notify an alternative person who is selected by the participant during program enrollment. This could be an adult child, a neighbor, or another loved one.
The alternate who has a key for the participant's house will then be encouraged to check on the adult program participant. The alternate will call 911 if medical help is needed.
If we still can't reach the participant, we will call the Sheriff's Office non-emergency number and request a wellness check.
This program only provides a daily phone wellness check. Participants can call 211 for information on who to call for other services provided by the community.
For more information on how to apply for this service or to volunteer to make the daily wellness calls, email slmrn@hotmail.com or call 503-3237.

CHIPS to offer free hearing screenings
Are you having a difficult time hearing certain sounds? Do conversations frustrate you and require extra effort to understand? Are you asking people to repeat information more frequently? Hearing loss can affect anyone. It can be caused by loud noise exposure and illness, as well as the natural aging process.
Citrus Hearing Impaired Program Services (CHIPS) is offering free hearing screenings at the old train depot (the green, beige, and red-striped train car) at 109 NE Crystal St., Crystal River.
Screenings are by appointment only. To reserve a time, call Maureen at 352-795-5000. Low-income hearing aid assistance is available.
CHIPS is a nonprofit organization and the screenings are for information only. Information about CHIPS programs will also be available.