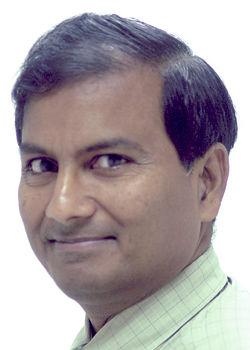 I recently saw a 62-year-old gentleman. He has been losing weight for the last few months. Initially, he, like most people, was happy about this. He did not even try and lost almost 30 pounds. He went to see his family physician. His physician was worried about this and so referred the patient to see me.
This is somewhat paradoxical. Americans spend billions of dollars a year for losing weight and here is a person who lost weight unintentionally and the doctors are concerned!
This is because unintentional weight loss is one of the most common presenting symptoms of occult or hidden cancer. Malignancies (particularly gastrointestinal, lung, lymphoma, kidney and prostate cancers) often cause weight loss.
There are multiple mechanisms accounting for weight loss in patients with cancer. Anorexia and weight loss are present in 15 to 40% of all cancer patients at diagnosis, but the prevalence appears to be highest in those diagnosed with lung cancer (60%) or upper gastrointestinal cancer (80%). Cancer cachexia involves complex metabolic abnormalities that decrease muscle mass.
Other benign disorders, like stomach ulcer, malabsorption, overactive thyroid or depression or other psychiatric disorders can also cause similar weight loss.
Small amounts of weight loss can happen to lots of people. Unexplained weight loss is defined as the unintentional loss of at least 10 pounds or 5% of body weight over a period of six to 12 months. Weight loss occurs without an intention to lose weight, such as a conscious change in the calories you consume or beginning an exercise program. Even if you are dieting but you lose a lot more weight too fast, worry about it. Appropriate workup is indicated.
I ordered a CT scan of the abdomen and lots of blood work for this patient. He was found to have a large pancreatic mass. This is pancreatic cancer. He did not have any other symptoms, like abdominal pain or nausea.
In short, do not ignore unintentional weight loss. Proper workup is absolutely necessary and the root cause should be addressed. This is what my patient is doing. Ignoring this can be life threatening. Sometimes, curable cancer can become incurable if not promptly addressed.
Dr. Sunil Gandhi is a hematologist and oncologist. He is the volunteer medical adviser of the Citrus Unit of American Cancer Society. Write to 521 N. Lecanto Highway, Lecanto, FL 34461, email sgandhi@tampabay.rr.com or call 352-746-0707.